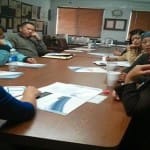 On
January 16, 2014
By
admin
News Report, Colby Tilbbet | The kNOw Youth Media
FRESNO — Hmong parents and community members in Fresno say a lack of translation services for Hmong speakers is the greatest barrier to that community's engagement with Fresno Unified (FUSD) schools.
A group of them gathered for a listening session last month where they [...]
Continue Reading

→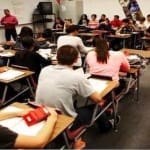 On
January 14, 2014
By
admin
Photo Essay, YouthWire
Editor's Note: California's recently enacted Local Control Funding Formula (LCFF), in effect since July 1, will continue to increase funding for school districts over the next eight years. The greatest increases will go to districts with large populations of "high need" – low-income, foster youth and English Language Learner (ELL) – [...]
Continue Reading

→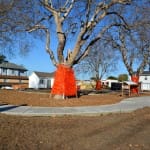 On
January 7, 2014
By
admin
Photo Essay • David Meza
Last month, Pogo Park, a nonprofit community effort to improve parks in the Iron Triangle neighborhood, hosted a tour of its project sites in Richmond for park department board members, their families and friends. It was the first in a series of tours that will take place in early 2014 [...]
Continue Reading

→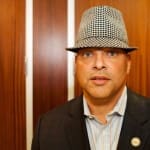 On
January 6, 2014
By
admin
OP-ED • DeVone Boggan
Richmond, CA has experienced another consecutive year of historic declines in violence. The City marked its lowest homicide rate in 33 years in 2013.
While we should celebrate this milestone with great exuberance, the media coverage about this success has been shortsighted. The police officers in Richmond certainly deserve recognition, but [...]
Continue Reading

→
On
January 2, 2014
By
admin
Por Luis Cubas
Ya conoces el refrán: "Eres lo que comes". El problema es que no siempre tenemos una opción. En muchas partes de Richmond, los alimentos orgánicos y frescos pueden ser muy difíciles de conseguir, pero la comida chatarra es abundante – una tienda de la esquina o en un restaurante de comida rápida [...]
Continue Reading

→
On
December 31, 2013
By
admin
RP Editors
At her last Meet With the Mayor session of 2013, on December 20, Mayor Gayle McLaughlin led a moment of reflection to honor the 16 lives lost to homicide in Richmond this year. A small group gathered in a room at the Richmond Public Library, and with a candle burning in the center [...]
Continue Reading

→
RICHMOND PULSE
is a community news and media outlet, committed to amplifying the voices of the city's under-served residents. Our reporting is led by young people, with the intent of serving the entire community. Through our work, we seek to create dialogue, and find solutions to, the health issues that plague the Richmond, California community.
---
Download the Richmond Pulse Newspaper (English and Spanish PDF)

Related Richmond, Ca News