On
December 17, 2014
By
admin
Interviews and Photos, Marco Villalobos
Editor's Note: When President Barack Obama proposed his $263-million spending package to expand the use of body cameras on officers, among other efforts to improve community-police relations, last month, he noted that "simmering distrust" of law enforcement is present in communities of color across the nation. With that in mind, […]
Continue Reading

→
On
December 15, 2014
By
admin
By Sonya Mann
Here's an exciting prospect: shop locally without having to leave your house. With Christmas less than two weeks away, consider buying presents that can support your community at the same time.
Etsy.com is a website where local artisans can sell handmade goods, and plenty of Richmond entrepreneurs have opened online shops through […]
Continue Reading

→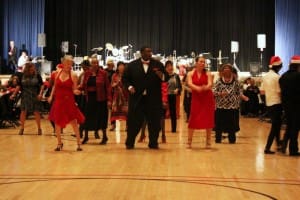 On
December 12, 2014
By
admin
Photo Essay, Ann Bassette
With a smile spread across his lined face, Eli Williams, 76 surveys the senior filled tables around him in the Richmond Memorial Auditorium. He says he likes what he sees.
"This reflects Richmond," Williams said of the diversity of people around the room, people who reflect the history of this working […]
Continue Reading

→
On
December 10, 2014
By
admin
Editor's Note: In Richmond, Calif., a city long equated with high rates of crime and poverty, the local police have taken steps in recent years to improve relations with the communities they serve. Richmond Chief of Police Chris Magnus turned out at a recent local rally against police brutality. The rally was one of many […]
Continue Reading

→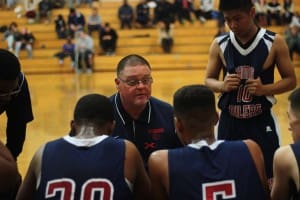 News Feature, Chanelle Ignant
At a Friday night basketball game in late November, Richmond High School's boys basketball coach, Robert Collins, paced the sidelines, yelling instructions to his team.
With less than 30 seconds left, and only a two-point lead over the Mount Diablo Devils, Collins had one command for his team.
"Don't foul […]
Continue Reading

→

On
December 8, 2014
By
admin
Nancy Deville, Richmond Pulse
A new weekly curbside service is helping Richmond businesses be a bit greener without the hassle.
Richmond Sanitary has launched a commercial food scrap collection program to pick up scraps from businesses in Richmond, San Pablo, El Sobrante, Pinole, Hercules and unincorporated West Contra Costa County. Under the program, businesses collect […]
Continue Reading

→
RICHMOND PULSE
is a community news and media outlet, committed to amplifying the voices of the city's under-served residents. Our reporting is led by young people, with the intent of serving the entire community. Through our work, we seek to create dialogue, and find solutions to, the health issues that plague the Richmond, California community.
---