Reportaje, George White | New America Media,
Los Ángeles, CA – A Lang Zhao le parecía legítimo el negocio que ella esperaba enviaría su paquete valioso a China. Después de todo, el trabajador de la tienda de envíos en Monterey Park, un suburbio de Los Ángeles le dio un código de seguimiento después que ella […]
Continue Reading

→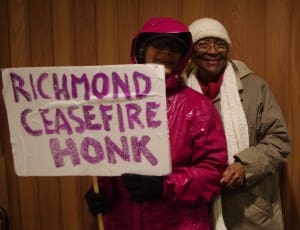 Commentary, Leslie Basurto
It was 7 p.m. on a Friday night and I was attending my first Ceasefire night walk — a weekly trek where members of the community walk together through streets where gun violence has occurred in the hopes of putting an end to it. In recent years Ceasefire has received a lot […]
Continue Reading

→
By Nancy Deville
Lilly's New Orleans Café declares its enthusiasm for all things New Orleans from the moment you walk into the door and are greeted with the aroma of southern cuisine and décor reminiscent of Mardi Gras celebrations.
The small take out eatery is the brainchild of Mary Butler and her son Surako […]
Continue Reading

→
On
February 17, 2015
By
admin
News Report, George White | New America Media
LOS ANGELES – To Lang Zhao, the business she expected to ship her valuable package to in China appeared to be legitimate. After all, the clerk at the shipping store in the Los Angeles suburb of Monterey Park gave her a tracking code after she paid […]
Continue Reading

→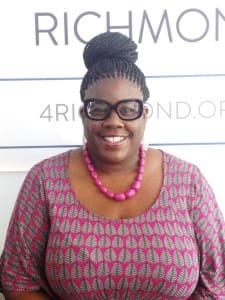 On
February 13, 2015
By
admin
Interview, Vernon Whitmore
EDITORS NOTE: Kyra Worthy is the Executive Director of Chevron backed non-profit For Richmond, an organization dedicated to uniting the community and taking active steps toward tackling issues facing Richmond residents. Worthy says her greatest gift is that she won't accept no for answer.
Incoming Chair of the Richmond Chamber of Commerce, […]
Continue Reading

→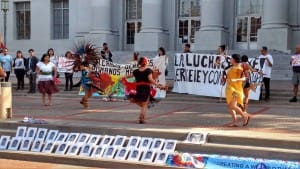 On
February 13, 2015
By
admin
By Yaquelin Valencia
About two-dozen people marched from UC Berkeley's campus to the Oakland federal building on Fri., January 30 to show solidarity with the community in Mexico that is demanding answers about the case of 43 students from Ayotzinapa, Mexico who disappeared last September.
On Sept. 26, 2014, 43 university students from the Ayotzinapa […]
Continue Reading

→
RICHMOND PULSE
is a community news and media outlet, committed to amplifying the voices of the city's under-served residents. Our reporting is led by young people, with the intent of serving the entire community. Through our work, we seek to create dialogue, and find solutions to, the health issues that plague the Richmond, California community.
---