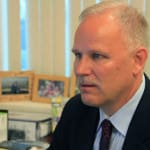 On
October 20, 2013
By
admin
Interview by Edgardo Cervano-Soto
Richmond Pulse: Vehicle thefts and burglaries are down from last year. Why are these types of property crimes decreasing in Richmond?
Chief Magnus: I wish I could tell you that there is an exact cause and effect to it. Unfortunately that's what makes the job so difficult, because it is so […]
Continue Reading

→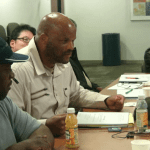 On
November 29, 2011
By
admin
Video, Street Soldiers
Sponsored by the City of Richmond, the 3-day Alive & Free Prescription Training works to change beliefs, attitudes, values and actions that promote violence. It is led by Dr. Joseph Marshall, host of 106KMEL Street Soldiers.
Continue Reading

→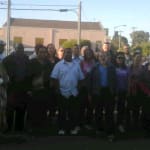 On
October 5, 2011
By
admin
News Feature, Kim MacDonald
On a warm, Fall evening in the Bay Area's North Richmond scores of residents came out to the Missionary Baptist Church for the first of what organizers hope will be a series of "night walks," calling attention to street violence and proposing a ceasefire in the city of Richmond. The event, […]
Continue Reading

→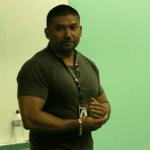 Video, Nancy Yabarra// Malcolm Marshall
Gonzalo Rucobo went from being part of the problem to part of the solution when he changed his life and co-founded Bay Area Peacekeepers in 2005. BAP seeks to help save lives by bringing hope and change to those that society has discarded and that have been negatively impacted by […]
Continue Reading

→
RICHMOND PULSE
is a community news and media outlet, committed to amplifying the voices of the city's under-served residents. Our reporting is led by young people, with the intent of serving the entire community. Through our work, we seek to create dialogue, and find solutions to, the health issues that plague the Richmond, California community.
---