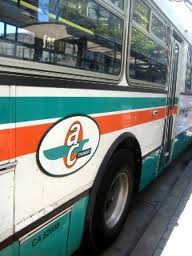 02 Mar

Richmond Bus Shootings a Major Safety Issue

Blog, D'Vondre Woodards,
Feb 28, 2011

Editor's Note: Following the shooting of a Richmond public transit bus, police are now being required to escort the 376 bus line as it makes it's way through North Richmond.

I take the bus everyday in North Richmond to get across town, it helps me get to Del Norte BART station so I can go to school in San Francisco. Most of the time I'm by myself waiting for the bus and there's no benches to sit on. The 76 or 376 bus lines both go through central and south Richmond. The passengers are diverse – blacks ,whites and latinos of all ages. I'm usually on the bus less than an hour before something happens, like if someone asks a turf question asking someone what side of the city their from. There are a few minor things that happen on the bus, like fights, but none of those things ever bother me because I live in North Richmond.

When I heard about the bus being shot at I was really surprised! I know that gang violence is heavy in Richmond, but the most I've ever seen happen on the bus is a high school fight. Sometimes I ask myself "Do these cameras even work." I usually feel safe, but what about the people that cannot protect their self?

The possibility of being an innocent bystander is very likely to happen in Richmond, because the people that are involved with this criminal activity just shoot no matter who's around babies, kids, pregnant women, and elders. I can understand why the bus divers are afraid. Bullets aren't like people, they don't have a name or a purpose.

Without public transportation coming through North Richmond life will be a lot harder for me. I use the bus to go to school everyday and without it I would have no transportation. But it is a great risk for all of us in the city of Richmond.