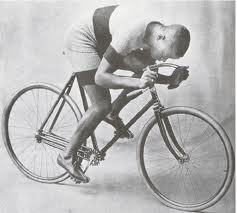 05 May

Fixing the Cycle in Richmond

Video, Nancy Ybarra, Malcolm Marshall
Music: Maple Leaf Rag by Scott Joplin//Florida by Diplo

Richmond, CA – On May 13th and 14th, 2011, Fix the Cycle: a collaboration between members of the Building Blocks for Kids Collaborative, the City of Richmond, Contra Costa Health Services, LEAP, Richmond Police Department, and Richmond Spokes, will sponsor two days of events dedicated to Major Taylor's Legacy.

The first event, The Fastest Cyclist in the World, will occur May 13th from 6-8pm at the Nevin Community Center. This will be a celebration of the life and accomplishments of Marshall "Major" Taylor, the first African American professional cyclist. Born in 1878, Major Taylor's had a professional racing career that spanned 13 years and included the world one-mile track cycling championship in 1899.

The second event, the Bike Fiesta, will occur on the following day, May 14th. The Bike Fiesta will be held at Lincoln Elementary School and will go from 10am-3pm. At this event Fix the Cycle aims to spread awareness of the health benefits associated with safe bike riding.  The fun educational activities for youth and adults will take place in a family friendly environment that encourages cycling.