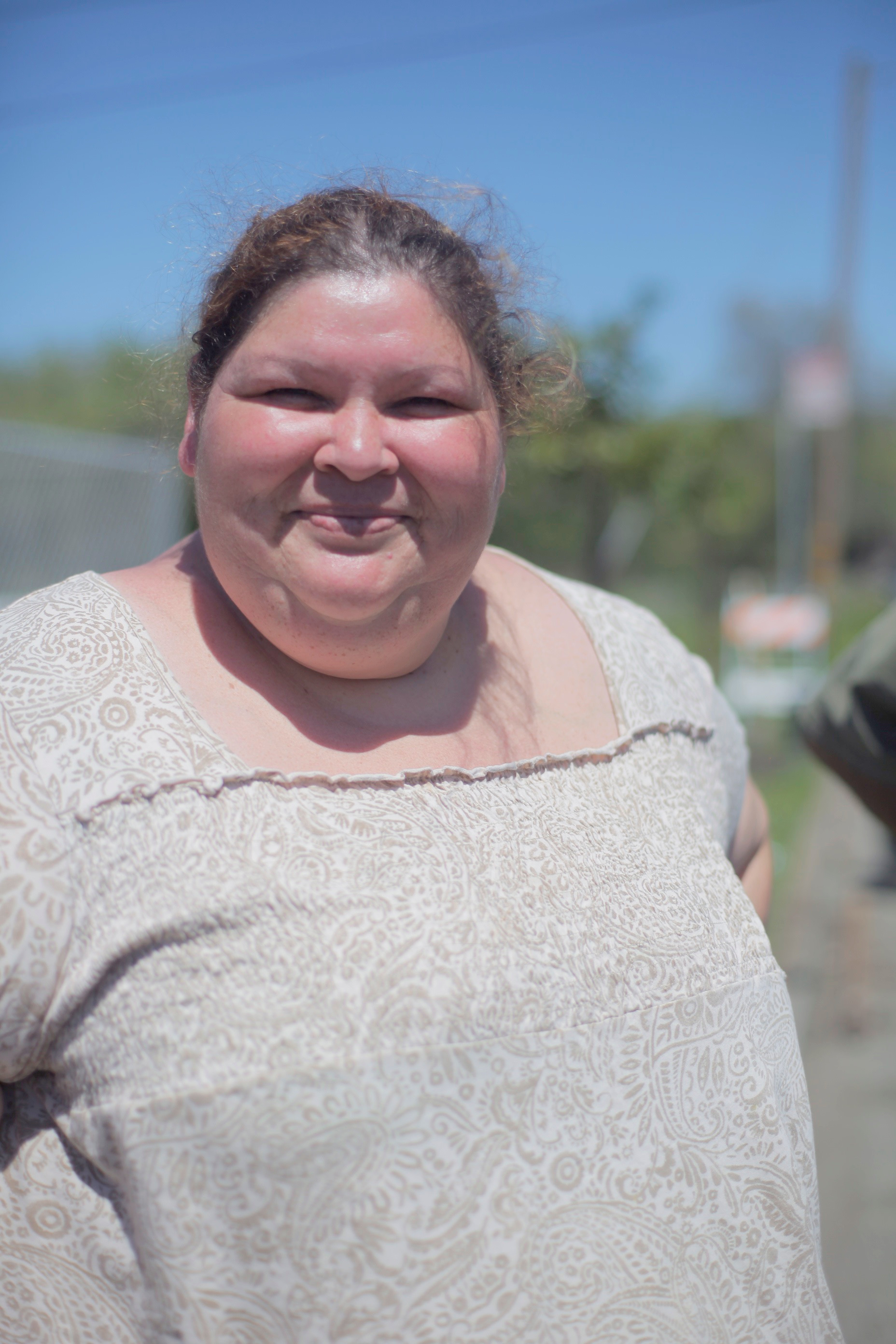 05 May

Improving Richmond Schools, One Parent at a Time


Public schools in Richmond, Ca have for years been under fire for academically underperforming.  The city has even struggled to keep kids in the classroom, to the extent that last October, officials resorted to rising dropout and truancy rates by issuing a daytime curfew for school-age youth.

Enforcement, however, is not the only approach being taken to improve academic achievement in Richmond.

West Contra Costa Unified School District (WCCUSD), through the office of Family and Community Engagement (FCE), has been playing a critical role at the neighborhood level — getting parents directly involved in their children's education by organizing parent leadership workshops and trainings, that the city believes are a necessary ingredient in any recipe for long-term academic success.

"Thirty years of research tells us that without parent involvement, the success of a child graduating high school or going to college will either be an accident, or luck," said Marin Trujillo, of FCE.  "Especially if you are coming from a marginalized or low income community."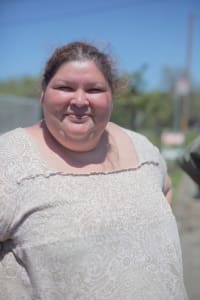 With one child attending Richmond High School and another at Peres Elementary, Guadalupe Corral – a resident and neighborhood organizer in the Iron Triangle – knows well what the challenges are for students in Richmond.
A single mother from Sinaloa, Mexico who is studying to be a nurse, Corral may very well symbolize an emerging generation of parents in Richmond, a generation that is answering the call of community participation and advocacy.
Corral spoke with the Pulse about her beginnings as a parent leader, her hopes for the future and the evolution of her own feelings about Richmond.
How long have you been living in Richmond?
I've been living in Richmond now for a little more than 12 ½ years, the whole time right here in the same neighborhood, the Iron Triangle.
What inspired you to get involved with the school district's parent leadership group?
I decided to become a part of this group, primarily to learn how I could help support my own kids in their education.  But I also wanted to help make the schools safer, to counteract the violence out on the streets.
Back when I was first getting involved, things in this part of Richmond were really ugly, really unsafe.  I wasn't seeing many other opportunities out there where I could get involved with the community and make a difference, so I thought, "Okay, I'll get involved with the school and do whatever I can to help."
What was your own school experience like as a child in Mexico?  And how does your experience differ from that of your children, now that they're attending school here in Richmond?
Well, in Mexico the schools are much more strict.  At least, that was the case in my experience, and of course it all depends on one's experience.
As for the schools here in Richmond… Well, first of all, I need to explain that I moved here from the town of Greenbae, in Marin County, where I had been living with my mother.  Due to circumstances, we were forced to leave our place there, and back then the thought of having to move to Richmond was pretty scary.
Why were you afraid?
I was afraid because of the lack of safety and the violence that was happening in Richmond at that time, which was about 12 1/2 years ago.
What gave you the idea that Richmond was a dangerous place?
I would hear these stories on the news and everyone was telling me, "Gosh, don't move to Richmond because people killing each other out there!  All sorts of horrible things are going on over there."
So, I didn't want to come to Richmond at first — but I just couldn't find an affordable apartment in San Rafael, where I preferred to live.  I'm a single mother, I have my children, and over there (in Marin County) everything is super expensive.
But I had a friend who happened to be living here in Richmond and she told me, "You know what, there are some available apartments in my neighborhood if you're interested."  So I decided to do it, convincing myself that it would only be temporary until I could find us a better place to live in San Rafael.
Once I did get here, I was very afraid.  I wouldn't leave my apartment.  I lived across the street from a gas station, and I relied on that station for most of my shopping.  The closest grocery stores were 5 or 6 blocks away, and I would actually call a taxi to get to them because I felt so unsafe walking the streets.
Are you still afraid?
Oh no, things have changed a lot.  I feel very safe.  I enjoy taking walks now.  My kids and I go out and take walks with our dogs.  I also know my neighbors and the majority of the people living in this area.
Would you say the neighborhood in general has gotten better?  Or has your perspective changed simply because you know more people?
I think the area has changed for the better, definitely.  There is less violence than before.  I feel like we (the neighborhood residents) are becoming more unified.
Most of us living in this neighborhood are either African American or Latino, and previously, I think there was a lot of division between the two groups. Now, little by little, I think we're starting to come together, but we still have a lot farther to go in our understanding of one another.  So many African Americans are still scared of Latinos, and the same is true of Latino attitudes toward African Americans.  But we're becoming more open-minded now.  I believe things are changing.
Because Richmond is such a diverse community, I would imagine that you've worked side by side with parents from different cultural backgrounds.  What has that experience been like for you?
It's been great.  I always like to say that people in Richmond – all the people in Richmond – are just really good people.
Since moving here, I've worked with African Americans, with Latinos, with Asians… and they've all struck me as being fine people.
The only thing that tends to be lacking at times is the ability to communicate with each other effectively.  I think the will is there.  It's just that, sometimes, there can be communication breakdowns.
What are some of the concrete changes that you've seen occurring in Richmond schools?
Like I said, when I first came to Richmond, the streets were not a safe place to be, and I saw that there were also a lot of bad things going on at the schools.
In fact, two years after moving out here, I was still sending my son to a school in Corte Madera in Marin County.  Can you imagine, taking him all the way to Corte Madera from Richmond, every day?   I only did it because I was scared.  I didn't want him going to school in Richmond.
Later, I moved him to a school in Point Richmond, called Washington.  My sister lives nearby the school, so I was able to use her address.  At Washington, I felt like my son would be safe.   But as I came to learn more about the schools in my area, I began to take a closer look at Peres Elementary, and I was really pleased with what I saw.  It seemed like a very good school, with very good teachers.  At that time the school also had a wonderful director, who was extremely supportive with the parents.  So I really liked the school, and I liked the way the director was conducting things there, so I decided to enroll my son and I began participating in their parent group.
Through that, I started to meet a lot of people and eventually I became president of the parent group, which was personally helpful because I met a lot of new people in the city and I became familiar with other schools in Richmond.
Over time, little by little, as a result of our parent groups being more involved and communicating with the school district and the city, people began to listen to us.  The city began to allocate more resources for our neighborhoods, putting more into maintaining our streets, into keeping our neighborhoods clean.  Since then, things have changed a lot.
In your opinion, who has more responsibility for the academic success of children: Parents or schools?
I think the parents.  The schools have their responsibilities, obviously.  But I've always said it goes back to the parents paying attention to their children.   Lots of parents just tell their kids, "You've got to go to school!"   But they don't understand or can't emphasize the value of education in the same way as a parent who is actively participating in their child's school life.  For a young person, the difference between those two experiences is huge.  So, I would say that the parents play a bigger role in determining the success of their children as they progress through school.
In regards to education, what are your concerns and what are your hopes for your children?
For my kids, to have a safe and healthy community – that's what I've been working for, struggling for, so they'll have a safe community here.  I want them to be able to go to a university and continue studying so they can be someone in life.  I've worked long and hard for them to be able to attend college, and I know they can do it.
And how have your children reacted to your involvement in their schools?
Well, I have really good kids.  I have a sixteen year-old son who is just entering that age where he doesn't want to take many things seriously. He's a typical boy, in the sense that as long as I put pressure on him to do something, eventually he'll do it.  But if I leave him to his own devices, he might not do what he needs to do until he's pushed a little bit.  That's normal for all boys.
What do you like most about living in Richmond?  And do you think your family can prosper living there?
Of course!  A lot of people living here don't realize that there are opportunities all around them, like financial support and all types of community support.  If you want to get ahead in life here, it is possible.  You just have to look for the opportunities.
And what else do I love about Richmond?  The people.  There are really good people here in Richmond, it has the best climate in the Bay Area and it's accessible to other parts of the Bay.   We're close to Marin, Oakland and San Francisco.  We have access to everything.  I think we're living in the best spot in the entire Bay Area.
For more on Richmond parents getting involved please watch these videos