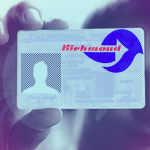 13 Sep

Municipal IDs to Foster Pride, Bolster Commerce and Promote Safety

News Report, Kia Croom

By a unanimous vote, on July 6, the Richmond City council approved the issuing of Municipal Identification cards to city residents. The cards are designed to promote public safety, foster community pride and support local commerce. The cards will feature a pre-paid debit card function to increase citizens' access to banking services.

Councilmember Jovanka Beckles, who spearheaded the ID card legislation, said the cards will benefit undocumented citizens who are often times victims of crime, yet seldom report criminal activity to the police.

"Richmond has a growing population of undocumented citizens who play an important role in the city's commerce," said Beckles. "They are subject to crime, housing and labor law violations; when crimes are committed against them, they are reluctant to contact the police for fear of being arrested and possibly deported. The Municipal ID will help protect them."

Councilmember Beckles named other populations of community members who will benefit from the municipal id legislation, such as homeless persons, transgendered persons and survivors of domestic violence.

The Council's decision to approve the municipal ID legislation has been well-received within the broader community. An anonymous Richmond resident, who self-reports being an immigrant, says she will obtain the municipal ID for herself and her two children once they become available.

"If this [ID] will help me get the things we need like a bank account, it's a good thing. With it, I can get an account and we can get a stable place of our own to live."

Roberto Reyes, community advocate and member of the Richmond Progressive Alliance ( an organization instrumental in advocating for the passage of the municipal ID legislation), highlighted some the benefits of the municipal ID for cardholders.
"People can gain important and vital services they need," said Reyes. "And If they want to use this ID as a debit card they can, it's purely voluntary."

Municipal ID cards will be available to any Richmond resident who can prove they have been a resident for fifteen of the previous thirty days. Residents will pay a fee likely to range from $15-$35. Minors must have a parent or guardian complete and submit the application on their behalf. The ID will be valid for two years and must renewed.

The ID card program will be operated by an outside vendor and banking institution, both of which will be selected by through a competitive bids process. Cardholders can select an optional feature to use the ID cards as an ATM card. The ATM card function will be available for use at stores and local businesses. As an incentive, residents will benefit from commercial rewards, discounts and rebates when they use their cards.