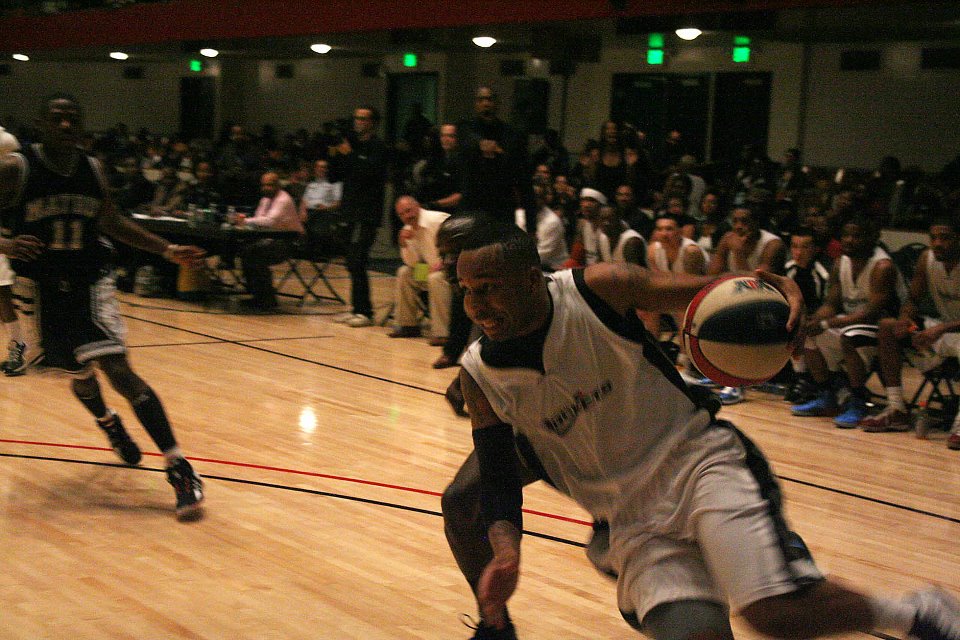 13 Nov

Richmond Rockets Take off with Inaugural Victory

News Report, Kia Croom | Photo, Robert Rogers  |    November 13, 2011

The Richmond Rockets basketball team kicked off their season with an exciting 78 – 71 victory win over the Bay Area Matrix.


Hundreds of fans of all ages poured into Richmond Memorial Auditorium and Convention Center to watch the Rockets display their on-court talents and make history.
"I'm here to see the Richmond Rockets," Kathy Clemmons cheerfully shouted. Clemmons is a long-time Richmond resident and Rockets Fan. She along with her friends proudly rooted for the Rockets from their courtside seats.
"With this team comes a sense of pride and ownership for our community. Something fresh, something new," she said enthusiastically.
The cheerleaders certainly weren't the only ones cheering. Eager Rockets fans chanted "Richmond Rockets" over and over. Brightly-colored signs were flying high as fans showed support for their favorite players. Fans that did not initially have a favorite player most likely left with one. The Rockets took off on the court and a love affair began between Rockets and their fans.
Excitement and intensity filled the air as both teams battled for the win. There were a number of pivotal moments where it was seemingly either teams' game. Rockets fans nearly leaped from their seats as Joel Smith closed the first quarter with a three-point shot, with just moments on the clock—leaving the Rockets up 22 – 13.
Fans were anxious at the end of the second quarter when the Matrix battled back to tie the score at 37.
The Rockets held a narrow lead in the third and fourth quarters and ultimately forged on to their first victory.
Eric Marquis, Chief Executive Officer of the Richmond Rockets was excited to see the players' hard work pay off in such a big way.
"We put in time day and night, night and day, Marquis said smiling. "To see the support from the community is lovely and then to win the game is the icing on the cake."