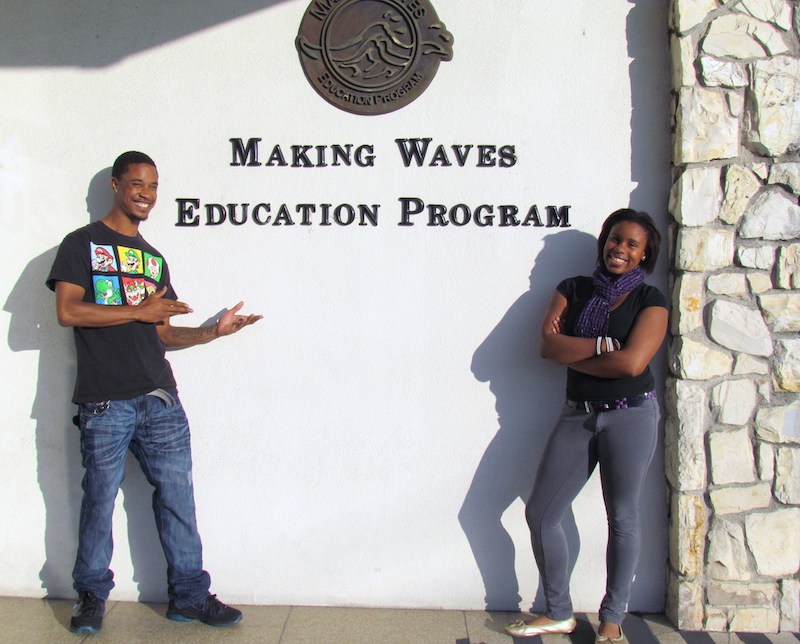 28 Nov

A New Generation of Poets Emerging in Richmond

News Feature, Edgardo Cervano-Soto Posted: November 28, 2011

"Raw… Talent!"

"Raw… Talent!"

With a call and response exercise, Molly Raynor gathers the attention of an energetic group of high school students inside her classroom at Making Waves. For weeks, the youth participants from "Richmond Artists With Talent" – or RAW Talent – have been rehearsing, revising and rewriting their spoken word and poetry pieces for an upcoming public performance titled "The Poetry of Poverty" to take place at the East Bay Center for Performing Arts on December 4th. While the mood in the classroom is relaxed, the content and presentation of the pieces in progress reveal a serious dedication to the art of writing. The weekly after-school hours, group critiques and creative writing workshops have propelled the group to create powerful art which is sure to surprise some Richmond residents.

RAW Talent began in 2007 as a weekly creative writing workshop at Making Waves, a college preparation program on 24th Street, which mentors and supports Richmond youth who are at or below the federal poverty level.  The main objective is to prepare students for college beginning in the 5th grade and continuing to assist those students until they graduate from college.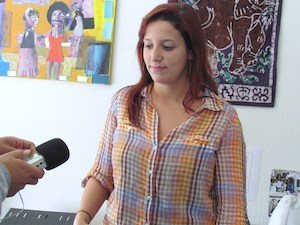 Molly Raynor began working at Making Waves as a reading and writing instructor. Her role and interest in literature led her to recognizing the poetic and rhythmic writing skills of her students. What began as a small workshop of writers has now blossomed into a complete arts program, including theater, music and jewelry-making. Today, RAW Talent offers workshops by local professional writers, organizes spoken word events and releases an annual collection of audio recordings titled "Bad Words."  Youth participants can also go on a retreat to the Marin Headlands for an intensive experience in creative writing.
Dante Clark, 21, was one of Raynor's first RAW Talent students and is now an assistant program coordinator and mentor to the current students. Clark says that he was instantly attracted to music as a baby. "The only thing that ever soothed me was music. Whether I was taking a bath or getting my hair braided, I was always singing and dancing," says Clark, whose interest in music led him to discover rap as a teenager. "If nobody else was listening, I felt like rap was talking for me," he recalls.
Despite his talent, Clark says that he was hesitant to return to RAW Talent as a mentor. He loved rap and could see its similarity to poetry, but didn't yet feel ready to be a leader. According to Clark, he wasn't ready to serve. But eventually he did rejoin RAW Talent and found it to be a transformative experience in his life. "Its one of the things that changed my life because I felt like I was no longer living for (just) myself," he said.
Now a mentor, Clark challenges his students to be fearless in their writing and to push their own boundaries. "Never be afraid of what you have to say because it's all about who you are today. You are not who you [were] yesterday; you're trying to be a better person for tomorrow.  So today, speak on how you feel."
Raynor has also recognized the impact of creative writing in the lives of the students. Although some don't think creative writing will be a career, a handful of students are interested in the craft and developing as professional writers. Raynor says while RAW Talent does seek to inform the craft of writing, it also serves as a space of communal healing for the students. "A lot of our students deal with really intense traumatic things on a daily basis." According to Raynor, RAW Talent becomes that space of expression, of being brave to confront emotions and moving from identifying as a victim to a survivor.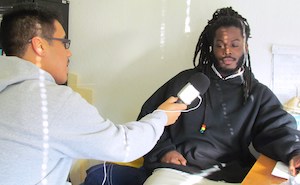 Opening day of their winter performance is getting closer, and Dante Clark says the students will be ready. In preparation, the students perform their works in front of their peers. Asked what the audience should expect, Clark has this to say: "December 4th, you should expect a rude awakening, for the better."
The next RAW Talent performance, "The Poetry of Poverty" will be on Sunday, December 4, 2011 at the East Bay Center for Performing Arts from 3pm-6pm. Tickets can be purchased online at brownpapertickets.com with prices between $5 and $10. If you are interested in collaborating with RAW Talent in creating a larger spoken word culture in Richmond, please contact Molly Raynor at mailto:mraynor@making-waves.org
A preview of performances and comments on the process of writing from the RAW Talent team can be heard below. Warning: Some performances include explicit language.
D'enise Robinson, 16, has been a member of RAW Talent for over three years. She hopes to attend college and study to be a psychologist.
Press play to hear "Untitled".
Since joining RAW Talent, 18 year old Nia Snipes says she has written many poems, so many that she can't keep track of them. Nia's inspiration for this poem came from a quote from Cornel West: "I am a prisoner of hope."