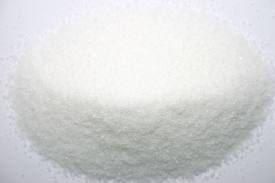 28 Dec

Sugar is Like Crack

News Analysis, Taisa Grant

Editor's note: Earlier this month, the Richmond City Council voted in favor of placing an inititiative on the November ballot for a citywide tax on sugar-sweetened beverages. Responding to the proposed intitiative, Richmond Pulse reporter Taisa Grant wrote the following piece based on a report released by the Contra Costa County health department, which breaks down the health impact of sugar-sweetened beverages and why the issue is of particular importance to the City of Richmond.

Sugar is like crack. Or at least, the threat it poses to the health and well being of people in Richmond, California, is not far off from the threat posed by crack cocaine or other harmful narcotics, according to a recent report by the Contra Costa County health department, entitled "The Impact of Sugar-Sweetened Beverage Consumption on the Health of Richmond Residents."

Soda, says the report, is particularly addictive given how effective our bodies are at absorbing sugar, which can lead to obesity, which in turn causes us to be more susceptible to disease.

Of obesity, the report says the condition is "a critical health epidemic and leading risk factor for premature deaths and chronic illness due to heart disease, stroke, diabetes and other conditions."

A sugar-sweetened beverage is defined "as a non-alcoholic beverage, carbonated or non-carbonated, that contains added caloric sweeteners. Included in this definition are traditional sodas (e.g. coca-cola, sprite) sports drinks (e.g. Gatorade), energy drinks (e.g. Rockstar, Red Bull), and fruit-flavored (not 100% fruit juice) drinks (i.e. juice cocktails and nectars)."

Furthermore, these drinks contain a common form of sugar which is fructose. Fructose in small doses does not negatively affect the body at it's suggested amount of 25 grams a day. However, people who are at risk or who suffer from the degenerative diseases mentioned above, should only consume 10-15 grams of fructose, which is tough considering that fructose makes up at least half of the sugar found in drinks such as Coca Cola and is also found in most processed foods.

The City of Richmond has a diverse community that consists of mostly Latinos and African Americans, many of whom live below the federal poverty line and have achieved less than a high school diploma. Of the 103,701 people who make up the total population in Richmond, It is these two groups who are disproportionately affected by obesity and other diet and environment-related illnesses like diabetes, asthma and cancer.

Of all the children who live in Richmond and attend its public schools, 20 percent are overweight, and another 32 percent are obese. That's more than half of the city's children who are either overweight or clinically obese. According to the county report, only 2 percent of Richmond children are underweight and 46 percent are at a normal, healthy weight.

Among adults, the numbers get slightly worse: 34 percent are overweight, 24 percent are obese, 40 percent are a normal weight, and 2 percent underweight.

These numbers do not bode well for the people of Richmond. According to the report, "Maintaining a healthy weight throughout the lifetime helps to avoid obesity related illness and premature death."

Furthermore, marketing practices and easy access to sugar-sweetened beverages – youth are especially vulnerable — may be a contributing factor to the obesity epidemic in Richmond.

"In 2006, the manufacturers of carbonated soft drinks spent $492 million marketing directly to youth… $474 million was directed at adolescents in the 12-17 age range," according to the report. Of the $474 million, $28.6 million was used to target certain races, ethnicities and genders, including the sponsorship of a Black History Month essay contest for elementary, middle and high school students, as well as sponsorship of Latino events, festivals and ethnic-based sports teams. As for access to these drinks, the report cites 323 retail food outlets within the city of Richmond where such drinks are available.

The county report also shows Richmond has higher rates of obesity and obesity-related diseases compared to other cities in Contra Costa County. This situation not only causes loss of life, but creates higher dental care costs for the people in Contra Costa who can afford it the least.

Although Richmond faces many issues that plague the lives of its residents, malnutrition via the consumption of non-nutritional sugar sweetened drinks represents a health epidemic which needs to be addressed now. The proposal for a citywide tax on sugar-sweetened drinks is a start, but making a real change will require a community effort. Perhaps making better food choices, becoming more health-conscious and finding nutritious alternatives to junk food can translate into a longer and happier life for our youth, and a better future for all the residents of Richmond.

Richmond Pulse is a project of New America Media, supported by The California Endowment.