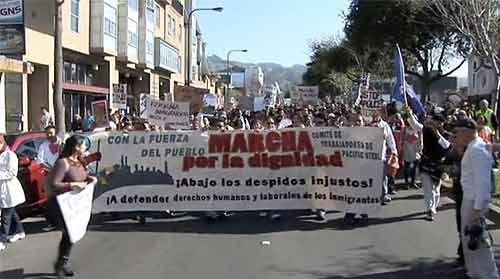 01 Mar

Fired Steel Workers March for Dignity

Video, Josue Rojas, Posted: Feb 29, 2012

EDITOR'S NOTE: Two hundred immigrant workers and their families joined hundreds of supporters in a march through downtown Berkeley February 17, protesting their firing from Pacific Steel Castings. The company is one of the city's biggest employers, and the largest steel foundry west of the Mississippi River. The group of mostly undocumented workers were laid off wihout a severance or the pension they had paid into, some for close to twenty years. Organizers and marchers said the protest was as much about dignity as about jobs.