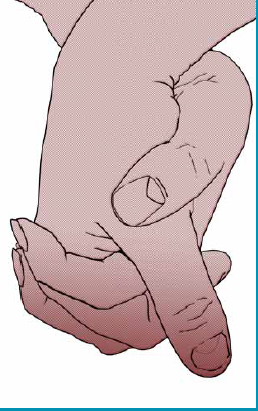 28 Mar

Healthy Relationships, Violence Prevention and Lessons from a Whitney Houston Soundtrack

Commentary, April Suwalsky

Lucia came into the dorm hall lounge and crashed on the couch across from me. "The counselor said I am addicted to him," she whispered, and immediately burst into tears. Tears became deep and guttural sobs. It was our first year of college, and Lucia was stuck in a relationship with a longtime partner who was manipulative and emotionally abusive. The story, although Lucia couldn't see it at the time, would have a happy ending.  She eventually found the courage to end the relationship, double major in political science and women's and gender studies, march to Take Back The Night and volunteer as a peer health educator to other students.

As social beings, relationships are the heart of our existence, and yet we often neglect to be attentive to building healthy and meaningful ones. Moreover, we often look the other way when we encounter those that are unhealthy. We must be doing a lot of blind and ignorant living, because unhealthy relationships are pervasive; violence is everywhere.

Reflecting on these themes, I cannot help but consider the recent death of Whitney Houston. Not only was her premature departure a sad commentary on the often unhealthy relationships she negotiated—with family members, business partners, substances, the media, her fans and detractors—but it is also a poignant, ironic twist on her music and lyrics that championed love, and brought her worldwide fame. Like so many others, my formative years were marked by teen dances, emotional highs and lows, and "I Will Always Love You." Whitney's songs were like a cryptic soundtrack playing in an already dark room, a waterfall of experiences captured in rhythm and blues.

 "I'm Every Woman"

I personally have been seriously harassed on multiple occasions and have friends and family members who have been raped, abused, stalked, and assaulted. As a community advocate and mentor, I frequently encounter individuals here in Richmond caught in unhealthy relationships. I am also inspired by people in the community who are making meaningful efforts to incite positive change, like those who choose to participate in the city's annual Sisters in Solidarity gathering for International Women's Day.  Those efforts are comforting, but there is much work to be done.

Our social indicators reflect some hard truths — domestic violence and child and family service cases are increasing in number and becoming more severe. At the same time, budgets for preventive care and intervention services have been cut.  Statistics on relationship violence, meanwhile, are truly staggering:
29 percent of teenagers who had been in relationships reported experiencing sexual or physical abuse or receiving threats of physical violence from their partners, according to one study. ("Possession Obsession" Teaching Tolerance, No. 41, Spring 2012).
More than 1 in 3 women have experienced sexual assault, physical violence or stalking by an intimate partner during their lifetime, and the same is true for 1 in 4 men. (CDCP survey, National intimate Partner and Sexual Violence Survey, as reported by CNN)
Domestic violence is more than three times as likely to occur when couples are experiencing high levels of financial strain. (STAND! For Families Free of Violence).
A report of child abuse is made every ten seconds, and almost five children die every day as a result of child abuse. (www.childhelp.org)
These are not just "people" with "problems."  These are defining human rights issues.
 "Something in Common"
Some have pointed to a "machismo culture" that is prevalent in Richmond, and throughout society. It is evident and perpetuated in our media, schools and daily lives. "We are socialized as men to take that on from a very young age," said Robert Bunce, Program Director at the West Contra Costa Public Education Fund (The Ed. Fund) in Richmond, and former Program Director of WEAVE (Women Escaping a Violent Environment) — the largest domestic violence and sexual assault resource center in Sacramento County. "Until someone [points it out] to us, it's something so ingrained that we aren't really aware of it.  It contributes to an imbalance in relationships, to violence, to sexualized violence," he stated.  It is a difficult cycle to change.
One promising initiative is the California Coalition Against Sexual Assault's (CALCASA) "My Strength is Not For Hurting"/Men of Strength campaign and training. Men of Strength encourages men to help stop rape and sexual violence by leading lives based on caring, equality and respect. It challenges men to reconsider what it is to "be a man." Trainings like these can be transformative, pivotal experiences in participants' lives. Men of Strength has been implemented in Richmond in partnership with Community Violence Solutions.
 "Count on Me"
Before we are "grown," children and youth need opportunities to learn about and model healthy relationships in school. Currently, many teachers and schools are not equipped to address or mediate these issues in partnership with students in the classroom. There needs to be more dialogue and a willingness to talk.
We need to educate and nurture the whole child—taking into consideration social and emotional development as core elements of student success. "I believe healthy relationships are based on self knowledge and self regulation," said Mark Collin, who is Founder and Executive Director of Dovetail Learning, and a practicing Marriage and Family Therapist. "Without a healthy relationship to one's self, there cannot be a healthy relationship with others," he said.
The Toolbox Project by Dovetail Learning is a prevention/intervention training and kindergarten-sixth grade curriculum that offers students a set of twelve life skills "tools." The Toolbox Project empowers students, teachers, and families with a "common language" that strengthens resilience and promotes social awareness and knowledge. Collin explained, "[It] fosters and re-humanizes children and their families' abilities to achieve personal empowerment, social intelligence and empathy for self and others."
The Toolbox Project is currently active at Coronado Elementary and Richmond College Prep Schools. (www.dovetaillearning.org)
 "Exhale (Shoop, Shoop)"
We also must support and facilitate healthy relationships during out-of-school time. There are far fewer spaces for low-income students in out-of-school time programs than the number of students in need. We must extend these critical developmental opportunities—for example sports and art–to all young people.
Kenneth Dunn, 20, a student and Richmond resident, regularly practices Tae Kwon Do. The martial art trains him and his peers in discipline, body awareness, and mental and physical agility—as well as affords them time to de-stress from the challenges of daily living. He recounted this personal experience:
"My friend used to be very aggressive; then, he took Tae Kwon Do for a while, and when he got out he would be more relaxed. When he stopped practicing, he went back to being aggressive because he didn't have anywhere to take out his aggression." This is a powerful example of the need to "exhale." Physical activity and creative outlets generate important safe spaces to grapple with difficult issues, or model and plan responses to challenges.
Moreover, "If you train alongside someone you're not going to be fully angry with that person, and it also helps people deal with conflicts in their lives because they get time to think," Dunn continued.
 "I Look to You"
In the end, young people (all of us, really,) emulate the examples we see in our lives. We all can and must be role models and mentors—facilitating honest dialogue, fostering trust, and treating one another with respect. I defer again to Robert Bunce:
"It's not just the responsibility of the parents—it's [that of] teachers—and every community member. And if everybody in our community takes on that role of being that positive role model–and they know they have that responsibility–our youth will have a much better chance of having healthy relationships in life."
As a community, we can together break the iterative cycles of violence and unhealthy relationships. Many lives are at stake. Let's take back the soundtrack, and rework it into anthems of strength, respect, peace, and joy.
Additional Community Resources:
 Alternatives to Violence Project (AVP) of California: www.avpcalifornia.org
 California Coalition Against Sexual Assault – Rape Crisis Center Directory, National Hotlines, Lists of Coalitions and Organizations: www.calcasa.org
 Community Violence Solutions: www.cvsolutions.org
 Gender Spectrum: www.genderspectrum.org
 Familias Unidas: http://www.familias-unidas.org/
 RYSE Center: www.rysecenter.org
 STAND! For Families Free of Violence / The DELTA Project (Contra Costa County): http://www.standagainstdv.org/stayinformed/statistics.html
 Take Back The Night: www.takebackthenight.org
 Teaching Tolerance/Southern Poverty Law Center – Resources/Portfolio Activity for "Possession Obsession": www.tolerance.org/possession-obsession
 West Contra Costa County Family Justice Center: http://www.familyjusticecenter.com/Details/West-Contra-Costa-County-Family-Justice-Center.html
 Youth Service Bureau: http://www.wccysb.org/
Zero Tolerance for Domestic Violence: http://contracostazt.org/index.php