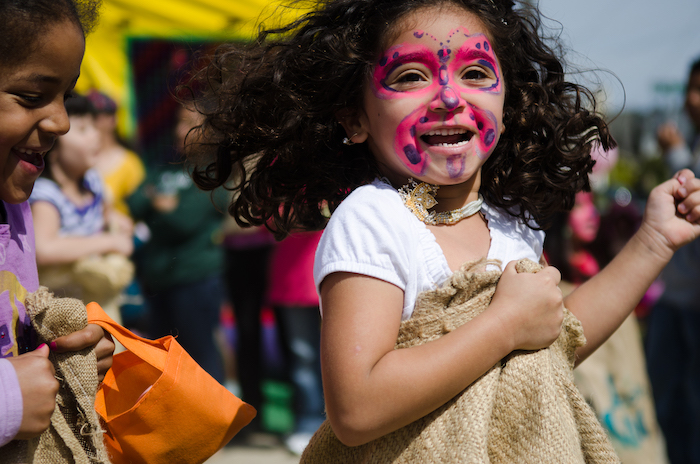 10 Apr

3rd Annual Spring Celebration in Solano Playlot

Photo Essay, Nick Moone

High wispy clouds floating underneath a clear blue sky created a pristine backdrop for the Solano Playlot Spring Celebration last Saturday, April 7, 2012. Ebullient children took to the aging swing sets and playground equipment as Richmond residents came together to enjoy the beautiful weather while raising funds for new equipment to be placed in the soon to be renovated lot. Planned by the Solano Play community organization, the get together featured local balloon artist "Twistyman", raffles, face painting, plant and bake sales, live music and a free-for-all easter egg hunt. Hemmed in on three sides by chain link fences, nearly 100 children of all ages and their families took part in the planned activities and games.

Community organizer Melanie Myers said when she first started with Solano Play four years ago, residents had suggested turning the small triangular island into a dog park.

She now says that people view it as, "… a place where they can come together and connect with each other. Parents are meeting each other here and forming community bonds."

Construction on the renovation will begin April 15th, with plans for extensive landscaping, new playground equipment and picnic benches. No date has been set for expected completion of the project as of now.