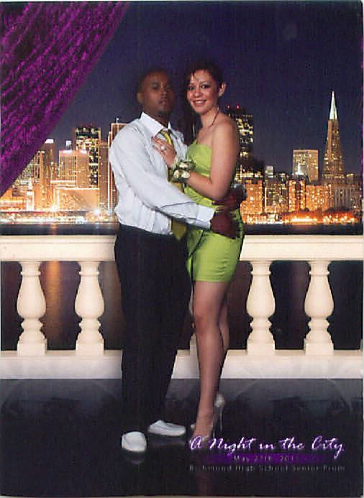 01 Jun

Choosing the SAT Over Prom

Commentary, Iraida Santillan

When my boyfriend asked me out to prom last year, we'd already been together for about six months. He was a senior at Richmond High, and I was a sophomore at Middle College High. I'd been wondering if he was going to ask me, so when he finally popped the question I was ecstatic. But then I had a thought: Would my parents let me go?

I come from a traditional Mexican family that believes a man should pay for everything when he takes a girl out on a date. So not surprisingly, when my parents eventually gave me permission to go, it was on one condition: That my boyfriend would have to pay for my prom ticket. When I told my boyfriend, he wasn't thrilled – he complained about it — but eventually came through.

Getting prepared for prom wasn't a big deal for me. I set a budget for myself of not spending more than 100 dollars on my outfit, because I didn't want to ask my parents for any money — it was already enough that they allowed me to go. As it turned out, I didn't even need to spend that much. I went to the Jessica McClintock Outlet in San Francisco where I found a beautiful green dress that reminded of Tinker Bell – for only 20 dollars. I was happy I'd found a great bargain that fit my budget.

A couple of days later, I received my finals-week schedule at school, which caused me a lot more stress than the prom-dress shopping! My physics lab final was scheduled for 2-5pm on prom day, and I was already scheduled to leave for prom at 7pm. As I was taking my final I tried my best to not look at the clock — getting ready and looking good for prom was important, but getting a good grade on my final was even more important. I finished the test at around 3:30pm, and ran straight out to get my hair and makeup done.

At 7pm we left for the city. The girl who was driving was literally stepping on the gas, because we made it from Rodeo to San Francisco in less than twenty minutes.

The location for the prom, Club Mist, was amazing. It had a fun atmosphere, and when we walked in the door people were already dancing. On the first floor, the DJ was playing R&B and hip-hop, and upstairs on the second floor the DJ was playing Spanish music. My boyfriend and I decided to take our prom picture before we started dancing — I didn't want my hair to get all messed up after all that hard work of getting it done before the picture.

We danced all night, and when prom ended at midnight my parents came by to pick me up. I thought my boyfriend was going to stay and hang out with his friends, but instead he decided to come with us. My parents took us to a taqueria in the Mission District where we stayed for about an hour, just eating and joking around. I thought that was sweet, and it really meant a lot to me that he chose to hang out with us.

This year was supposed to be my junior prom, and even though my boyfriend and I are still together I decided to not go. Not only were the prom tickets overpriced at $115, but I was also scheduled to take the SAT exam the next day. I didn't think it was a good idea to stay up late at prom and then wake up early to take the SAT, which is a four-hour test.

As it turns out, I think I made the right decision. I woke up late the morning of the SAT, and only had five minutes to get dressed. If I'd gone to prom I probably wouldn't have woken up on time.

Despite the cost, I can't wait for my senior prom next year. I won't have any SAT's worry about, and it'll probably be one of the last times I get to be together with all of my classmates. Senior prom only happens once in a lifetime and we only live once, so I don't plan to miss out on what will be one of my most important memories from high school.