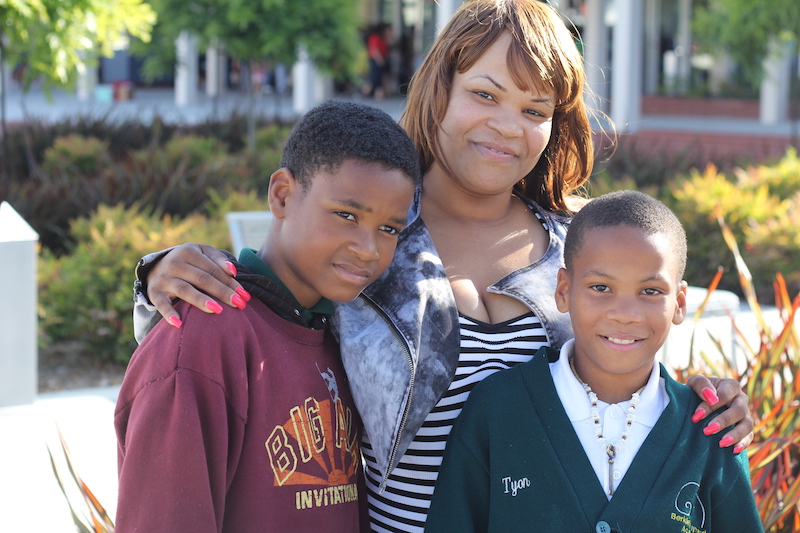 11 Jun

DIAPER DRIVE IS LOVE IN ACTION

News Feature, Taisa Grant

What are the fundamental needs of a single mother of two, pregnant with her third child? What if she is suddenly kicked out of the room she was renting, leaving her with the only option of living in a shelter, separated from her children and considering abortion? How can she keep her family together when funds are far off and governmental aid is under attack and often carries an image of shame for the recipients of such programs?

Tamekka Cockerham, a participant at Mended Families, Incorporated (MFI), says the essence of love is what's needed when times get hard and she finds herself in down and out circumstances. And that's exactly what she found at MFI.

MFI focuses on the reunification of families separated due to addictions, poverty, domestic violence, mental disease, incarceration, and childhood abuses. Since its inception in 2000 (and official non-profit recognition in September 2009), Cockerham shares that MFI has positively impacted her and her baby girl by providing support and a good foundation for building her life. At MFI she receives guidance, encouragement, counseling, and diapers.

Raquel Smith, Executive Director of MFI, says the idea behind the organization is, "Love in action. Clothing our people with love by meeting basic needs, food and shelter. Then individuals can build toward independence and awaking. Once fed we can address medical, spiritual needs and encourage vocational training so they are able to produce. That's why when I think of Richmond I call it Richland, rich in hope, rich in love, rich in culture."

Through their year-round diaper give out and Annual Resource Fair, Cockerham receives educational and nutritional health information that includes better eating habits for herself and her children. "What you don't have knowledge of you can't grow from," she shares. "I was informed of stuff I didn't know, life essentials."

Want to help?
MFI is accepting donations to achieve their goal of 10,000 newborn to toddler diapers for 500 families by June 30th. Diaper Donation locations include: Hilltop YMCA 4300 Lakeside Drive Richmond CA 94806 (Anytime) and Rock Harbor Church 2652 Church lane San Pablo CA, 94806 (Wednesdays 7-9pm). Please visit http://mendedfamiliesinc.org/ for more information.

Looking for Resources?
MFI's 2nd Annual Resource Fair will be held June 30th 2012, 10am-2:00pm at the Coronado YMCA, 263 South 20th Street Richmond California. Supporting organizations in attendance include Kaiser, YMCA, Safe Kids Now, Saffron Strand, and Healing Circles of Hope.