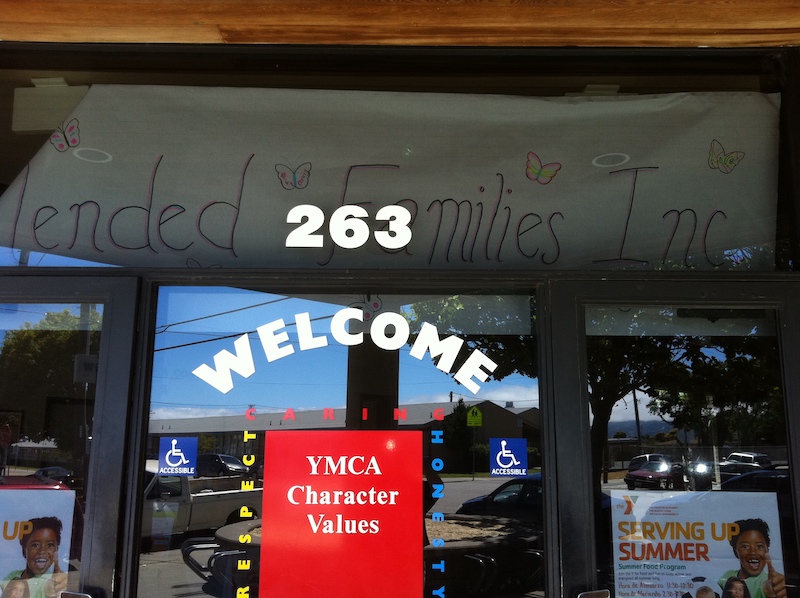 16 Jul

Coronado YMCA, MFI, Team Up for Resource Fair

News Feature, Taisa Grant

The Coronado YMCA was at the center of this city's ongoing community-building efforts when it hosted a resource fair on June 30th to bring tangible and basic resources to community members.

Edward Hamilton, a Richmond resident who lives on the corner of Ohio Street, two blocks away from the YMCA, heard about the event from a co-worker. He said the "diaper-drive" and resource fair are just what the community needs. He believes events such as these create opportunities for the community to come together and talk, which can then prevent fighting and ultimately, end violence. It's a reminder, said Hamilton, that "without each other we're not going to make it." It's a lesson he said he hopes will be learned by his young son and unborn child — that the community itself can end violence.

Mended Families Incorporated (MFI) set a goal of giving out between 5,000 to10,000 diapers and informing the public of various resources available to them and their children.The event kicked off at 10am, and before the doors even opened there was a line of people patiently waiting.

City Council candidate Marilyn Langlois, a board member of MFI since its inception, observed the interactions among mothers, seeing their appreciation for receiving concrete assistance, information and resources.

Nadiri Jumoke, a substance abuse specialist, said she was there because that's where mothers would be, and some may benefit from the services she offers.

Jamie White, the secretary of MFI, has a personal investment in the work that her organization does. Like so many, she has lost family to the streets of Richmond, and in her opinion providing basic needs — like diapers, formula, wipes and clothing — is crucial in preventing further loss of life. If one is without these goods, she said, their lives can be negatively impacted. White added that she is hoping the event and the efforts of the organization will create a chain reaction of people sharing resources and supporting each other.

Candy Anderson, from the organization Brighter Beginnings, said scheduling the diaper giveaway for the end of the month was a wonderful idea, because many families must decide between buying food or buying diapers.

Mayor Gayle McLaughlin was present at the event to show her continued support to MFI. As an honorary board member, she said the organizational goals are in line with those of the City of Richmond: to promote and create a healthy Richmond where our families can prosper and rise above violence, poverty and injustice. The Mayor stressed the importance of community-building, which she defined as human beings relating to one another in a fair and equal way, remembering that we are more alike than different.

"Community" is the key word used in many conversations taking place in and around the Coronado YMCA. There appeared to be a nostalgic feeling of joy among residents on that warm sunny Saturday, and MFI was the main purpose for the gathering on that day. Now, however, there is a call for more. Who will answer the call? I humbly guarantee that MFI and Richmond's Mayor will. How about you?