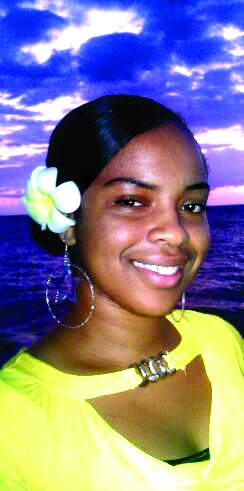 04 Sep

BACK TO SCHOOL TIPS 2012

Advice, Alicia Marie

When it comes to high school, first impressions really do last a lifetime. So to make sure that you're counted in among the 75.4 % who graduate from high school in Richmond, here are some tips to help you through your journey.

Tips for the Successful High School Student:

Be On Time
High school is training for the real world. Yes, some mornings things do come up that we don't expect, but remember teachers are watching you. Showing up early and ready to work shows responsibility and gains teachers respect.

Do All the Homework
"To do something you want to do you're going to have to do something you don't want to do…well."
Not many teens enjoy doing homework after a long day at school. However, all teens want to graduate high school. If teachers see a student arriving on time and striving to complete all the homework, they are willing to work with you more and give you more opportunities.
Make Friends, Not Enemies
High school is full of teens with completely different personalities. Many times you're not going to get along with every student in the entire school. However, associating with students who are known to have problems with other students is known to create drama. Instead of limiting yourself to only one group of friends, be known and respected among as many students and teachers as you can. Trust this will help out in the long run.
Don't Be Lazy After School
Granted, most of us are really tired after school. However, two to three more hours of after school activities is worth the extra exhaustion. Search around for internships or jobs that you are interested in. For instance, if you are interested in radio or T.V search and ask around how you can be involved in it. Most of the time you are awarded school credit and you get a chance to see what career path interest you.
Tips for High School Girls:
Avoid Heartbreak
Many seniors like to prey on freshmen because they feel like first-years are the least experienced and most vulnerable. The first heartbreak is usually the hardest and can be very distracting. Be careful who you choose to date.
Have Fun With Fashion
What seems to happen in high school is no one wants to stand out and be different when it comes to fashion. Have fun with it! If your personal fashion is to match from head to toe or if you like rain boots and tank tops DO YOU! High school is about finding yourself and being you.
Tips for High School Boys:
Stay Focused
In high school you are surrounded by beautiful people. Most guys want to do whatever they can to impress. Instead of focusing on getting with the prettiest face in each of your classes, focus on making sure your school work is done. Don't be that guy at home on graduation day because you didn't stay focused on the end goal of your diploma.
Make Smart the New Cool
People like cool. Make it your goal to define the new cool. Instead of not striving to achieve your full potential because of being afraid to being teased by your peers, show that it is possible to be smart and cool at the same time.
Tips for Parents:
Always Communicate
As parents watch their kids grow, sometimes it's hard to decide how much freedom is too much or not enough. It is very important to stay involved with your child. Having open, honest, non-judgmental communication with your high school child will help them achieve success this school year.
Be Involved with the School
When teachers see parents at school, they respect the student more and are willing to be involved too. Make sure you are checking grades, attendance, and homework to help your teen be successful.
Going to school in Richmond can be difficult at times. However, it can be the best four years of your life if you stay focused, stay organized, and stay true to yourself. Have a great 2012 school year.