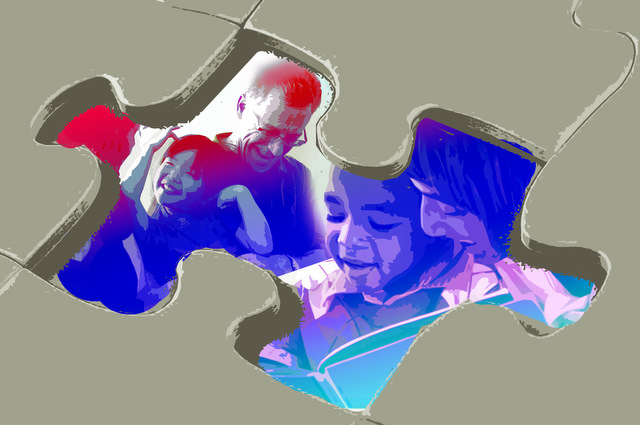 07 Nov

Rising Up, From Just Another Statistic to Youth Advocacy

By April Suwalsky

Each year, more than 1.5 million children in this country experience being homeless at some point, and more than 400,000 children and youth spend time in the foster care system. And while some progress has been made — public service announcements, new legislation and innovative services have increased public awareness and helped many young people – these youth continue to be tokenized and criminalized in mainstream society. They are seen as shameful statistics, the byproduct of a bureaucratic system that only perpetuates "social problems."

November has been dedicated to promoting national awareness of youth homelessness and adoption. I myself identify as a youth advocate and a trans-racially adopted person. As such, the need to provide all young people a stable, nurturing, safe and loving home base is a cause that has long been close to my heart.

My birth parents worked in a factory and could not afford to support another child. I was placed for adoption, and know that I am exceedingly fortunate to have the life I do today. It has taken hard work, and there have been stops and starts along the way, but I remain deeply grateful for all the opportunities I've had.

In working with others who have been through far more challenging experiences, I find myself energized and inspired by those who have overcome sometimes unimaginable hardships to take on leadership roles and advocate for others. We strive to be better and keep on making it. I have friends who grew up at group homes, were abused by family members or abandoned, didn't have enough to eat, were affected by gun violence, or whose parents died when they were young. Speaking with them is always humbling. I ask: "How did you get through? What made the difference for you?"

The answer is almost always the same: I had role models and I wanted to be more than my situation tried to dictate.

I recently had the honor of interviewing a colleague, Charles Cole, III, Bay Area Program Director at Juma Ventures–a wonderful organization that seeks to get youth into and through college. One of the most serious and hard-working people I know, Charles is a steadfast advocate for young people, who has the personal knowledge and experience to back up his expertise. Let his story inspire you to live up to your potential:

AS: What are some of the life experiences that have influenced your career path and the leadership roles you have taken on today?

CC: Growing up, my parents were on drugs and I was homeless off and on during my younger years. When I finally settled in Oakland, there were no positive male role models. Only drug dealers and ball players. I wanted to show my neighborhood that there were other ways to be successful.

I was born in Chicago, lived with my grandmother in Kentucky and moved to California with my parents after my grandmother died. We ended up homeless and lived in shelters in both Oakland and San Francisco. After college, I became a social worker working with foster youth and adoptions.

AS: Do you think adequate services or policies exist to support youth? Do you consider yourself a youth advocate?

CC: Regarding how useful services and policies are, I think things are improving but there is a long way to go. The state has sent a very clear message that they are moving from foster services to more in-home services. During our recessive times, social services programs are always on the chopping block. However, programs such as the Chafee Grant and other resources are severely underutilized. Workers in the sector have to do a better job of building awareness.

Yes, I do consider myself a youth advocate. As a youth advocate I see my job as preparing youth with the proper skills to navigate systems and processes that do not always favor them while at the same time instilling in them the will to improve those systems for the betterment of society.

AS: What do young people need (and need to do) to be successful?

CC: Be equipped with the proper tools to succeed. Have the gall to use them.

This November, and throughout the year, take time to honor our diverse life experiences and recognize those who have turned certain challenges into drivers and ambitions toward true greatness. Rather than debating numbers, let's reach out to one another as people–knowing that all a child asks for is someone to take a genuine interest in them–and for a fighting chance.