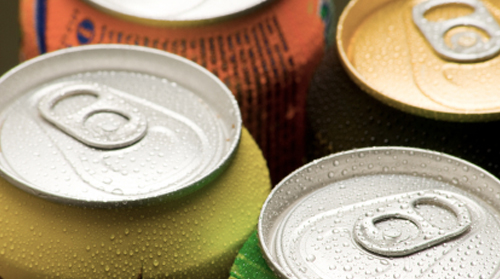 14 Feb

Field Poll: Ethnic Voters Support Soda Tax, Obesity Prevention

News Report • Anna Challet, New America Media

SAN FRANCISCO — A majority of California voters support taxing sugar-sweetened beverages if those taxes are used for school nutrition and physical education programs, according to the results of a new Field Poll. The survey also revealed that obesity prevention measures like this have greater support among ethnic voters.

When initially asked if they would support taxing sugary drinks, 53 percent of all voters stated that they would oppose such a tax. But when asked if they would support a soda tax if the revenues would go to obesity prevention programs in schools, a larger majority – 68 percent – stated that they would support the tax.

The percentage of those in favor of a soda tax is higher among ethnic voters than among white non-Hispanics. 79 percent of Latino voters would support the tax, as would 73 percent of Asian Americans, 70 percent of African Americans, and, at the lower end of the spectrum, 62 percent of white non-Hispanics.

A majority of Latino voters (54 percent) stated that they would support the tax even without the condition that the revenues be spent in schools, which was not true of any other ethnic subgroup.

The survey, administered by Field Poll on behalf of The California Endowment, was conducted over landlines and cell phones in October of last year. Approximately 1,200 registered voters were polled in English, Spanish, Cantonese, Mandarin, Korean and Vietnamese.

Awareness of link between sugary beverages and obesity

75 percent of California voters believe that drinking soda can increase a person's risk for obesity. This number is 85 percent among Latino voters.

However, only 42 percent of voters think that energy drinks like Red Bull contribute to obesity, and just 26 percent think this is true of sports drinks like Gatorade, despite the high sugar content of these types of beverages.

"Even though these drinks have quite a bit of sugar, there's much less voter awareness of the health hazards that go along with drinking these sports and energy drinks," says Mark DiCamillo, director of the Field Poll. "The spokespersons for sports drinks are usually well-known athletes … and the implication is that this is kind of a healthy beverage."

"This is something that needs to be made known … We're documenting the lack of awareness and playing it back to the public," he says.

Conditional support for soda tax

A tax on sugary beverages finds broad support among California voters, especially ethnic voters, provided that the revenue is used to improve school programs that prevent obesity.

"Support for these efforts is even greater in communities that carry the greatest burden of illness and costs from obesity-related conditions. As a state we need to support creative approaches to fighting obesity in California," stated Dr. Robert Ross, President and CEO of The California Endowment, in a press release this week.

DiCamillo echoes this sentiment. "I think there may be a view that obesity poses a greater threat to ethnic populations and to the extent to which these populations want to prevent that from spreading … they're more willing to take actions against it than white non-Hispanics who may themselves feel less threatened," he says. "If you look at the demography of California, ethnic populations are younger and I'm certain they are more likely to have kids."

"When you go to the public to try to raise taxes, if you can demonstrate that money isn't just going into the government's general fund … but it's being devoted to a specific purpose that the public supports, I think that's really the historical movement," says DiCamillo. "You're seeing more and more tax measures taking on that set of characteristics and it improves their chances for passage."

He cites the example of First 5 California, which was created through a tax on cigarettes approved by voters in 1998. First 5 provides education, health care and childcare services to families with young children.

"It wouldn't surprise me if there are more kinds of these soda tax measures in California in the future," he says.

Other obesity prevention measures

A large majority of voters are supportive of public policies that work to prevent obesity within their communities.

Over 70 percent of voters would be supportive of policies and funding that would attract farmers markets and produce stands to low-income neighborhoods, as well as funding for community gardens and urban farms.

Additionally, over 70 percent of voters are in favor of limiting the types of unhealthy foods and drinks provided to children in childcare centers and preschools, and of limiting the sale of unhealthy foods and drinks on school grounds and in youth centers.

New America Media reporter Malcolm Marshall contributed to this article.