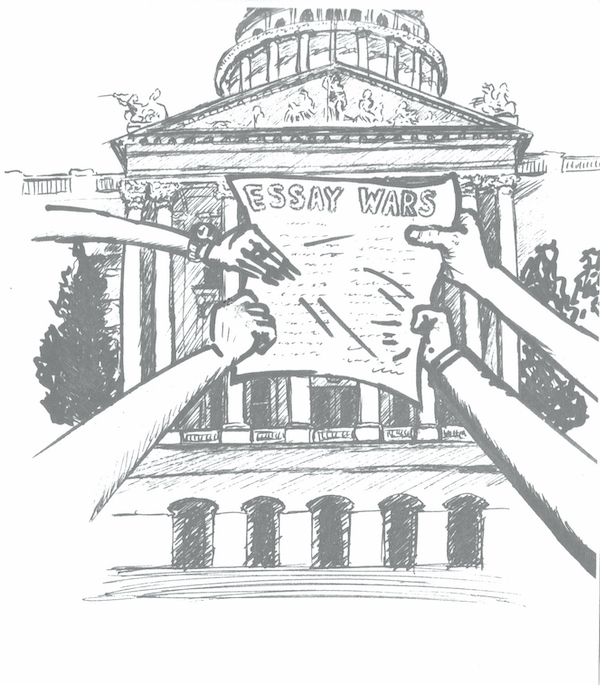 05 Mar

Video Games, Voting, and Dreamers

Policy News of the Month

Don't like people talking about you behind your back? That is what happens when policymakers make new laws about young people, and often without even inviting them to give their opinion.
In order to advance our own agenda, we've got to know the rules of the game. That starts with understanding how a bill becomes law.
A bill is like an essay that proposes a change to the law. Multiple politicians argue about the bill, and then force the writer to edit, or "amend," that bill to how they see fit. Each bill gets voted on 6 times, 3 times in the Assembly, and 3 times in the Senate. The bills that survive the voting in Legislature go to the Governor, who decides on whether or not to sign the bill into law.
February and March in the State Capital is the time when the focus is on new bills being introduced in the State Legislature. The California Council on Youth Relations will keep you updated as decisions are made. Take a look at these:

Video Game Design Gets an Education
While video games and teens are usually considered a recipe for homework procrastination, one California lawmaker is trying to take advantage of youth's fascination with the multi-billion dollar gaming industry.
Marie Waldron, a Republican Assemblywoman representing Escondido, recently introduced Assembly Bill 255, which would start a new program to teach video game design at the California State Universities (CSU) and the Universities of California (UC). When 34.2 percent of 16 to 19-year-old Californians are without a job, Waldron is touting the bill as an opportunity to get young people much-needed, high-income jobs, that they would be sure to enjoy.
The fight for public gaming programs at the CSUs and the UCs may be an ongoing battle. The easiest way to tell if a bill will die in the Legislature is if it costs the state money. If a price tag comes along with AB 255, expect it to go down fast.

Interesting fact: Although video game development is a skill in high demand, the gaming industry is known for employing predominantly white males. In a recent segment on Black History Month, National Public Radio featured game designer Lisette Titre, who talked about her experience as an African American female game developer. Proudly calling herself a "Blerd," or black nerd, Trite says she hopes more young people of color will gain the skills needed to enter into the field. Perhaps AB 255 could be one step towards a more diverse gaming sector.

Voting On Campus
As "red" states like Florida and Pennsylvania restrict access to voting, the "blue" state of California is making it easier for young people to vote. According to exit polls of this past year's election, young people between the ages of 18-29 made up 19% of the national electorate.
One politician who is likely wanting to take advantage of the youth vote is California State Senator Leland Yee. Yee, a Democrat representing San Francisco, recently introduced a bill to require that the CSUs and the UCs establish at least one polling place on their campus. If college students could wake up, walk to school and vote, California would definitely see a new era of "the youth vote."

DREAMERS: A Model for Change
One of the most exciting examples of young people involved in changing policy is the plight of "DREAMERS." Undocumented young people, dubbed "DREAMERS," have braved the dangers of being deported by sharing their powerful personal stories in an effort to shift the long-standing debate about immigration. These courageous young people have recently gained federal rights to a two-year visa for work and school with the deferred action law, often referred to as DACA. This victory secured major territory in their war for immigrant rights.
Perhaps the largest victory for DREAMERS is yet to come. In Washington D.C., policymakers and President Obama will begin hashing out their plans in the coming months of March and April for comprehensive immigration reform. The reform will not only enable DREAMERS the opportunity to become citizens; it will also extend citizenship to the 11 million other undocumented people living in the U.S.

To learn more about influencing policy in California, go to the California Council on Youth Relation's Facebook page at:
facebook.com/CaliforniaCouncilonYouthRelations

or email Nicole Hudley at :
nhudley@newamericamedia.org

This information is brought to you by the California Council on Youth Relations (CCYR), a project of New America Media.