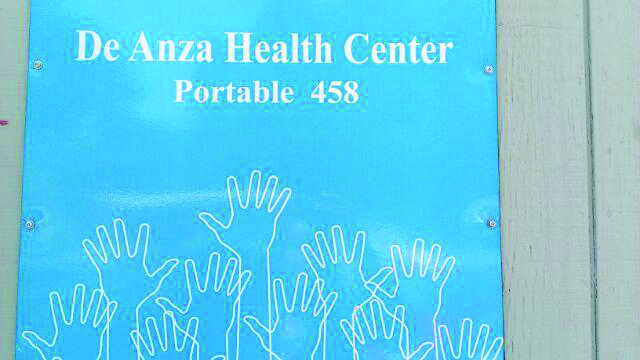 22 May

School Health Centers, Where Students Can Let Out Their Worries

by Keyannie Norford

Being a young person from Richmond, California, I face a lot on a day-to-day basis and I am thankful and grateful that we have a wonderful and useful health center at De Anza High School. It's a place that students indeed go to when they are having problems, especially as a result of all the violence happening in the community. I personally go there and utilize their mental health services. The health center has been our place to vent and let out all our worries.

The health center at De Anza was established in 2007 as a collaborative effort between West Contra Costa Unified School District (WCCUSD) and Bay Area Community Resources (BACR). BACR is a non-profit agency whose mission is to support the healthy development of individuals and families in the community. Today, one of De Anza's most popular student health services happens to be mental health.

Last year, the De Anza student body participated in a survey and the results showed that those who received mental health services such as individual or group therapy at the center strongly agree school-based health services are beneficial.

Ninety-five percent reported receiving the information and services they needed; 89 percent said the programs helped them deal with stress or anxiety better; 89 percent agreed it helped them set goals and plan for the future; 71 percent said they now do better in school or have improved their attendance; and 71 percent agreed they now avoid risky behaviors such as drugs, alcohol, gang involvement and getting into fights.

Any student can visit the health center, without fear of judgment. Deborah Espinoza, De Anza's health center advocate and program coordinator, stresses to all students that if they having any kind of problem they can come to the health center and get help.
It's a safe place where students can receive free and confidential health services, information and programming.

The center's mental health services include one-on-one and group counseling around issues of anger management, grief or loss, LGBTQ support, self-esteem, depression, substance use or abuse and crisis intervention. Other available services include: health education, violence and drug prevention, youth development, sexual health and even some medical services.

There are about 200 other school-based health care centers up and running in California, according to californiahealthline.org, but there is a need for more. And now, there is growing political will to make it happen.

Last month, California state superintendent of public instruction Tom Torlakson and 18 other district leaders from across the state signed a letter delivered to Congress asking for $50 million in federal funding for the operation of school based health centers for the fiscal year 2014 budget.

Hopefully other students across the state will be given the same opportunity to access the important services, including mental health services, that we value so much at De Anza.