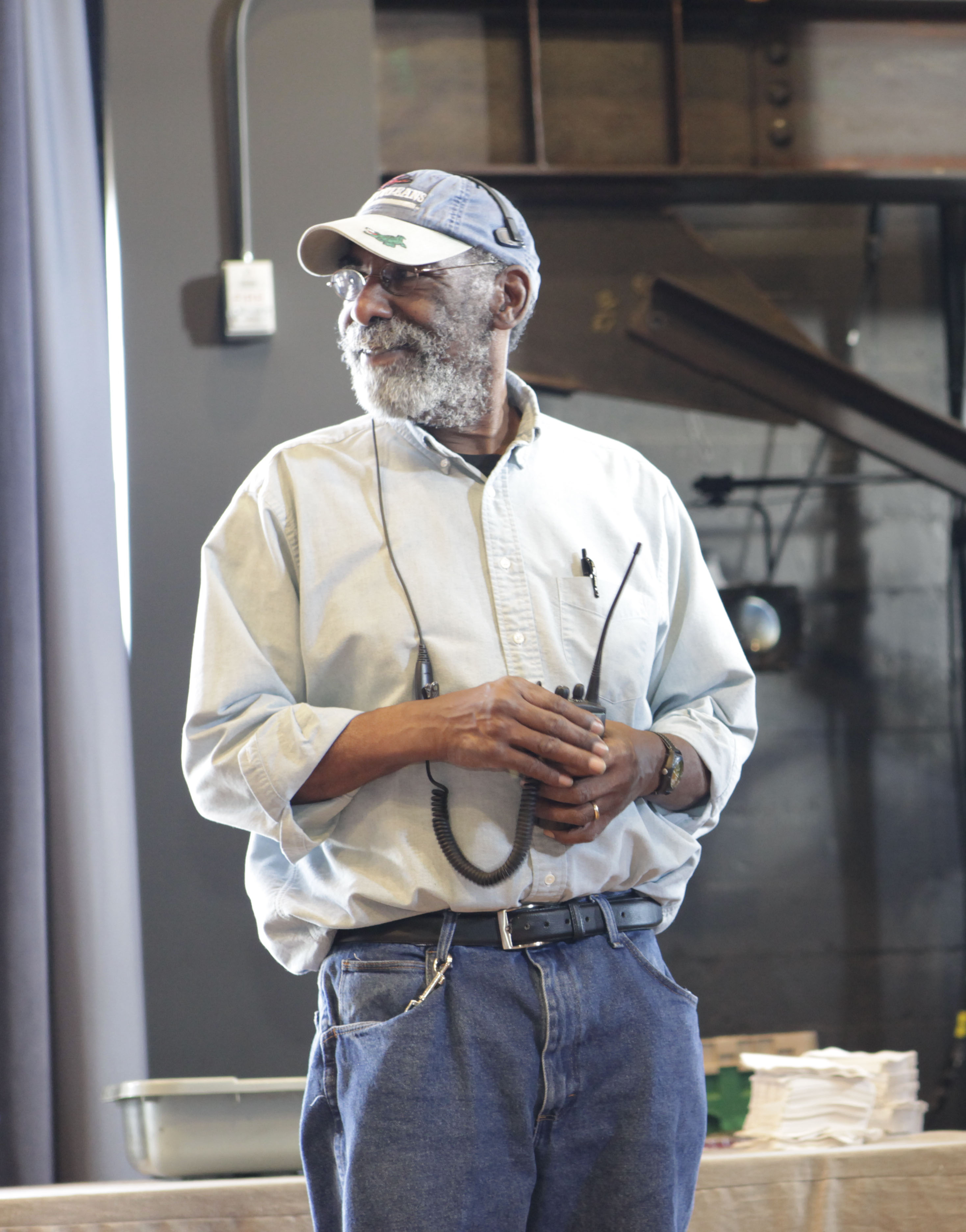 30 Jul

Call and Response: Community Honors East Bay Center's Jay Moss

By April Suwalsky

Author's Note: Jay Moss is one of the most tenacious and hard-working people I have encountered in Richmond. A passionate advocate and organizer at heart, Jay is a steadfast ally — particularly to young people and emerging artists — and a true mentor's-mentor. He always makes certain that the community is engaged, and that people are recognized and compensated for their work. Jay is often content in a "backstage" role; yet in this, he is one of the critical people who really makes things happen.

I am reminded of a description of Duke Ellington by jazz historian Stanley Crouch. He said Ellington would call himself a "primitive pedestrian minstrel" and this was [mis]interpreted as a joke. But in these words Ellington was actually "obliquely throwing historical daggers." Similarly, Jay's usually cool and collected exterior is in jazz-like contrast to a fiery internal drive. Jay is someone who is always planning, curating, envisioning how the component pieces will fit together, thinking about the pitch and the timing, building community knowledge, honoring diverse histories, and progressing the work. It is a special privilege to celebrate and recognize my colleague and ally in this month's piece. –AS

More than sixty community members, students, faculty and staff of the East Bay Center for the Performing Arts gathered on June 21 to pay tribute to Jay Moss on the occasion of his retirement. Mr. Moss served for the last eleven years as the Center's Director of Production and Community Engagement. He is also a former board member of the organization, initially engaged in that role in 1990.

"Jay gives a lot to the Center. None of what we do would be possible without him. He helps both with presence and the equipment. I appreciate everything he's done for us," said musician and student Eric Diaz, 19.

"He always supported us when we needed him," agreed Kalin Freeman, 19, also a musician and student at the Center.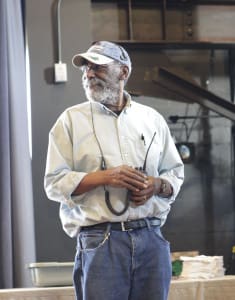 Mr. Moss has more than thirty years of experience as a producer and technical director, having designed and produced technical effects for national touring productions and directed large corporate events. He has worked with Jimi Hendrix, the Beach Boys, Apple Computer, the San Francisco Mime Troupe, and the Congressional Black Caucus Foundation, among many others.
Moss is best known in Richmond, however, for his commitment to the East Bay Center's transformational work to develop young artists and leaders, and building and nurturing community beyond the Center's walls.
"I play drums. Jay always makes sure I have everything I need, and he's like a mentor. I love the Center because it's like home, and it's like art," stated Quinn Monteiro, 17.
"I like that Jay has a good taste in music. He's one of the few people who inspired me to play blues, like Muddy Waters," added Cristian Ponce, 18. Monteiro and Ponce were among the Center artists who performed tributes to Mr. Moss that evening.
The celebration itself was intimate, short and sweet–reflecting Moss' request to not have a large party, as well the fact that the event was not intended as a "good bye." Moss will still be an active part of the Center community, just no longer as intensively involved in the day-to-day. Staff and students alike spoke passionately about Moss' contributions to the Center and to Richmond. The diverse group in attendance was a testament to Mr. Moss' ability to connect with people, and the relationships he built in the broader community.
"We've never seen the Center without you. You helped so much with your words and wisdom. We love you," said a young dancer.
"I just want to say thank you for being such a great mentor," said teacher and staff member Kwesi Anku.
Ruthie Dineen, Deputy Director of Programs and an accomplished musician in her own right, expressed her appreciation for Mr. Moss and helped present a photo montage with well wishes from the group. She said the local Copy Central had insisted on donating its services to produce the piece. An employee there had remarked simply, "It's for Jay."
Indeed, to represent the thousands of people Jay has touched, "we'd need a canvas as big as this room," remarked Jordan Simmons, a Richmond native and the Center's Artistic Director for more than three decades.
Mr. Moss, a self-described "backstage guy," then took his position front-and-center to reflect on his years of work and life path. "It was difficult in the beginning," he explained. "Production guidelines had not yet been developed, and I was still learning about Richmond."
He recalled his roots in the Civil Rights and Peace Movements, and how this knowledge informed his path. "My experience with community organizing efforts has always stayed with me, and I knew the importance of the Iron Triangle," he said.
"I don't think I've met anyone who truly stands up for what he believes in with the same level of commitment that Jay has," commented Charlene Smith, the Center's Director of Development. "He is someone who talks the talk but who clearly has also walked the walk."
Mr. Moss cited four experiences that would endure with him forever: 1) the opportunity to interface with the students, see them enter the Center, find their gift and share it with others; 2) the Center's outward-facing Call and Response Program; 3) the Growing Great Families Project; and 4) the Iron Triangle Legacy Project, which provides community organizations and groups a space to tell their stories, highlight their cultures, and share where they want to go in life.
Jordan Simmons vowed that the East Bay Center community would continue to embrace and embody the lessons Mr. Moss modeled throughout his tenure. We will, proclaimed Simmons: "Liberate the right things. Keep the right values. Challenge what we think. Move forward with a spirit of giving. Keep on the righteous road, with lots of love."