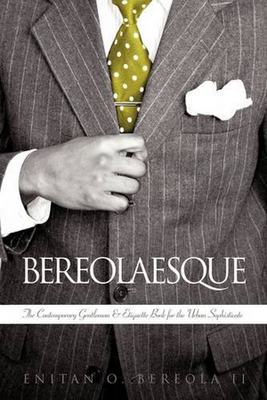 27 Nov

Thanksgiving Etiquette Tips

Five Thanksgiving Etiquette Tips

by Enitan Bereola

Ed Note:  Enitan Bereola II is the author of, "BEREOLAESQUE: The Contemporary Gentleman & Etiquette Book for the Urban Sophisticate." His new book, "GENTLEWOMAN," will be released in December. Here, Bereola offers five etiquette tips for the Thanksgiving holiday.

1. The people that offer the least expect the most. If you arrive empty-handed, be prepared to leave empty-handed. No to go plates if you brought no plates!

2.  Leave your phones at the door. Instead of texting at the table, try talking at the table – it sounds foreign, but that's what humans did 5 years ago! Let's get back to that. Instead of Instagramming, allow your memory to capture the beautiful moments. Put your smart phones & devices in the middle of the table…the first one to use their phone has to do the dishes. When your iPhone battery dies, maybe you'll start living.

3.   If you weren't invited, do not show up! If you'd like to bring a guest, simply let the host know. If you forget to ask, a good host knows how to respond to an unexpected guest.

4.   Offer to help. Whether it's setting up, serving or cleaning. Offer to make yourself useful. If the host kindly declines, enjoy yourself. Just make sure you send a "thank you" card (handwritten) no more than five days following the event. If that's too formal, just call and say thanks again!

5.   The art of the toast! Always make a toast, but never toast to yourself – that's just arrogant. Keep it simple.

Toast: Blessed is the season that engages and reminds the world to slow down and enjoy one another. Cheers!

Happy Thanksgiving!