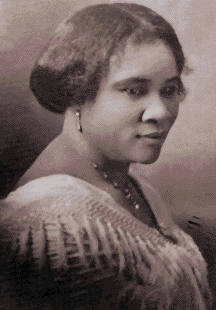 17 Feb

Black History Is All Around Us

Commentary • Keyannie Norford

February is Black History Month, the shortest month of the year, but nevertheless a month where African Americans can celebrate the history and successes of other African Americans, past and present. Yet even today, our k-12 public schools seem intent on keeping Black history to a minimum.

During my own high school years in Richmond, California, I was aware of my people's history, but nowhere near as knowledgeable as I am now that I attend a historically Black college, Fisk University, in Nashville, Tennessee. Here the South, the birthplace of the Civil Rights Movement, it seems there is Black history on every corner – almost every building has some story behind it. Fisk University, established in 1865, was itself the first institution of higher learning for African Americans. Jubilee Hall, which is now a campus dorm for freshman girls, was the South's first permanent structure built to educate Black students.

But one doesn't need to be in the South to be surrounded by Black history. It is all around us, although most remain blind to the facts. Every time we eat peanut butter, for example, we have George Washington Carver, an African-American, scientist, and inventor, to thank for it. Every time we turn on the heat or air-conditioning, we have David Nelson Crosthwait, Jr., an African-American, engineer, and journalist, to thank for it. Every time a woman chooses to use birth control pills, they have Percy Julian, an African-American chemical synthesis pioneer to thank for it.  And of course, every time us ladies get our hair straightened or curled, and our scalps greased, we should know that it all started with Madam C.J. Walker, the first African-American woman to become a self-made millionaire, by selling her hair products and inventing the hot comb.

Understanding Black history should be essential to our everyday lives as African Americans. As a people, we need to know where we came from and use that knowledge as motivation to be great – to rise above the common judgments of those who believe we are of less worth than other people and cultures that the official versions of history have deemed "great."  As Dr. Mae Jemison, the first African American female astronaut, once said, "Never be limited by other people's limited imaginations." Our history is everywhere, and it is everything.

This is part of a series of Richmond Pulse stories for Black History Month looking back on the moments and people that helped define the African American experience.