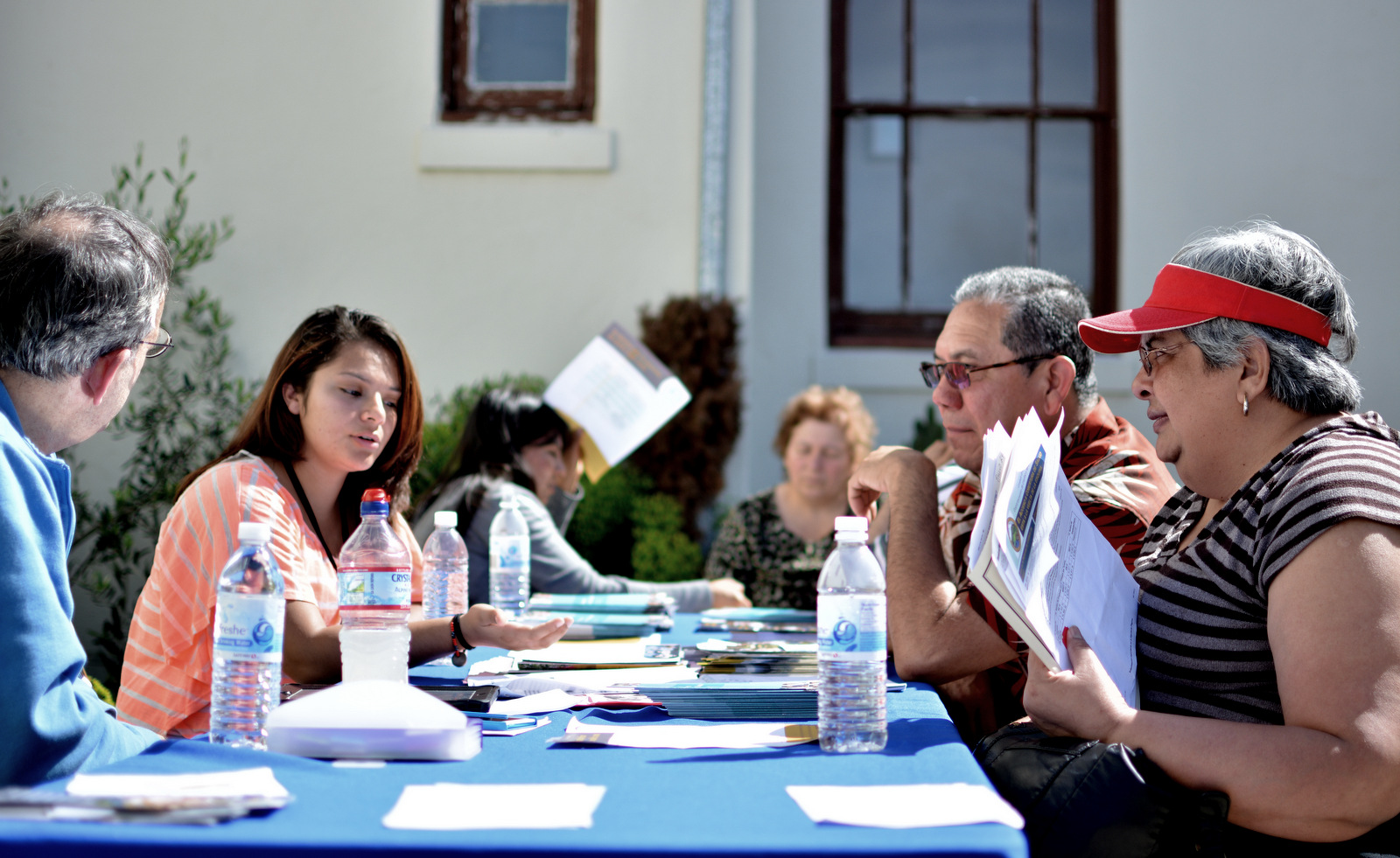 30 Mar

As Enrollment Deadline Approaches, Partnership is Helping Richmond to Get Covered

By Katherine Rife

When mass let out at St. Cornelius Parish on a sunny Sunday earlier this month, groups of parishioners headed straight for the adjacent church building with a mission – to get health coverage. With the March 31 deadline for enrolling in Covered California (the state's new health insurance exchange) approaching, organizations have been teaming up to host events in Richmond and across West Contra Costa County to educate folks about their insurance options and to help them navigate the enrollment process.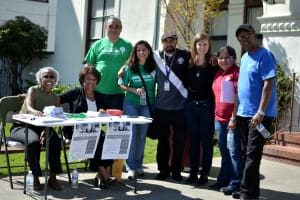 The event at St. Cornelius, on March 16, and another at Providence Baptist Church the following Sunday, were two of dozens of local enrollment events that have taken place since the Affordable Care Act (ACA) launched last year. Under the ACA, many Richmond residents and their families now have increased access to affordable healthcare through Covered California and expanded Medi-Cal, California's health program for low-income residents. Across the state, over 3 million people have already enrolled in Covered California and expanded Medi-Cal under the ACA.
Between the two events, a total of 64 previously uninsured residents were enrolled on site, and well more than a hundred others walked away with information and materials about their expanded health care options.
Strong community partnerships have been key to the success of the enrollment drives. One such partnership, the Access to Quality Healthcare (AQH) Action Team, supported the event at St. Cornelius and another at Providence Baptist Church on March 23. The AQH team — made up of public, nonprofit, private and other community partners in Richmond – banded together to achieve a lofty goal: to enroll 100 percent of eligible city residents and create long-term partnerships to ensure ongoing health equity. Their strategy has involved community outreach and education about the expanded health care options under the ACA, and enrollment events targeting uninsured residents.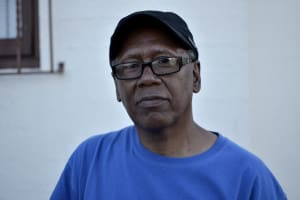 "So many people are in need of insurance but… are being left out of the system," said Andres Abarra, an enrollment volunteer who also works for Lifelong Medical, a local non-profit health organization. "Disparity is so wide. I wouldn't be right by myself if I didn't do everything I can to close that gap, because everyone deserves to have healthcare."
The Action Team is part of Healthy Richmond, a ten-year community health initiative supported by The California Endowment, a private health foundation.
"We've seen a lot of successes around enrollment in Richmond," said Roxanne Carrillo Garza, Hub Manager for Healthy Richmond.
"Collectively, the AQH Action Team has developed a network for sharing information and resources and developing shared strategies to increase neighborhood level outreach and enrollment. We've supported over 10 events in Richmond and West Contra Costa County. We're looking forward to planning for the next Covered California enrollment period but also continuing to support ongoing enrollment for expanded Medi-Cal."
For the Action Team and many partners, there is still much work to be done around achieving healthy equity. This includes ensuring a safety net for residents that will remain uninsured, such as the undocumented population. In April and May, the Action Team will conduct a training for certified educators and enrollment counselors, and a town hall meeting for immigrant and undocumented communities, to de-stigmatize the issue of parents signing their children up for Medi-Cal.
"Healthcare is a right, not a privilege," said Abarra. "The health of a community depends on the health of the people that live in that community – that's how you judge a healthy community."
Action Team member organizations include: Alliance of Californians for Community Empowerment (ACCE), Blue Shield of California, Brighter Beginnings, Contra Costa Interfaith Service Organization (CCISCO), California School-Based Health Alliance, the City of Richmond, the Contra Costa ACA team – A Covered California Community Outreach Network Partner, the Community Clinic Consortium, Contra Costa Health Services, Familias Unidas, Healthy Cities, Inner City Services, Kaiser Permanente, Lifelong Medical, NAACP, Office of Congressman Miller, RYSE, and YMCA of the East Bay. State Assemblymember Nancy Skinner, Contra Costa County Supervisor John Gioia, and SEIU have also been strong partners in supporting the enrollment events and other efforts.
Please note that the deadline for initial enrollment period of Covered California is March 31, 2014. After that, open enrollment will take place each year from October 15 to December 7, beginning in 2014. All enrollment selections made during that period will take effect on the January 1 of the following year. Enrollment for Medi-Cal is ongoing.
Katherine Rife is a Program Coordinator & Communications Specialist for Healthy Richmond
Read more about the Action Team and Healthy Richmond at: www.healthyrichmond.net