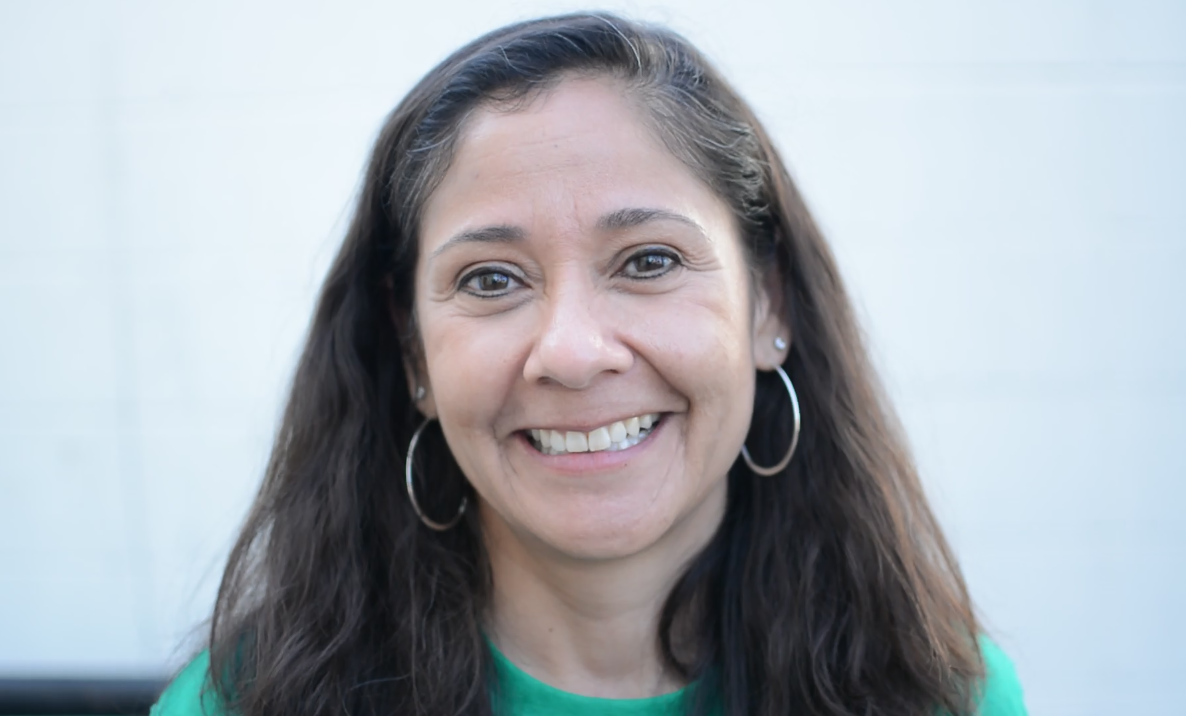 31 Mar

Q&A: The Campaign to Get Richmond Covered

Interview by David Meza

Editor's note: Roxanne Carrillo Garza is the Hub Manager for Healthy Richmond, a 10-year initiative of The California Endowment that seeks to improve the health outcomes of Richmond residents. She spoke to Richmond Pulse reporter David Meza, at a recent health care enrollment event.

David Meza: Can you summarize what Healthy Richmond is all about?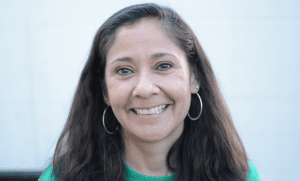 Roxanne Carrillo Garza: Healthy Richmond is all about bringing people and organizations together to make Richmond a place where all children are safe, healthy and ready to learn. An important part of this is ensuring that all families have access to quality and affordable healthcare. Here at Healthy Richmond we have an Access to Quality Health Care Action Team that's working on making sure that health care is accessible for everyone. We're really trying to educate folks on expanded Medi-Cal (California's health program for low-income earners) and Covered California (the state's online health plan exchange) and get as many people educated on their eligibility information and hopefully get enrolled today on site, and if not, make sure they at least get a scheduled appointment so that they are enrolled by March 31 (Covered California's first enrollment deadline.)
DM: What is your role?
RCG:  My role is to work with our Healthy Richmond partners, who are actually in the field serving as Covered California Enrollment Entities or outreaching to residents directly. The partners we engage on healthcare access are  several nonprofits and health clinics, here in Richmond:  The Clinic Consortium, RotaCare, which is part of Brighter Beginnings, Familias Unidas, LifeLong Brookside, Contra Costa Health Services, and California School-Based Health Alliance.  We've also worked with the Contra Costa ACA (Affordable Care Act) team that is doing a lot of the events in the libraries.  We work with the City of Richmond, Kaiser Permanente, Blue Shield, as well as the NAACP and Inner City Services.  Our  partners are banding together to make sure we get 100 percent enrollment in Richmond.
The other issue that we're working on [is] to support a strategy team that's working on making sure that we advocate for those that are going to remain uninsured — the undocumented population in particular.  How do we make sure that Contra Costa really has a health safety net for those that will remain uninsured?  The same partners are trying to help us figure out how to reach out to the Latino population. Two partners, Alliance of Californians for Community Empowerment (ACCE) and Contra Costa Interfaith Supporting Community (CCISCO) are reaching out directly to uninsured residents and engaging in advocacy efforts.
DM:  You say you want to get 100 percent enrollment.  Do you know what percentage is currently enrolled?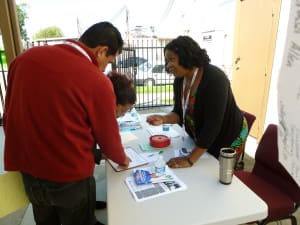 RCG:  Our partners have reached out to approximately 500 to 600 residents collectively since the enrollment period began in October.  But we won't really know until May when Covered California presents a report on the number that were enrolled within certain zip code areas within Richmond. Based on projections, our target is to reach out to over 8,000 residents through the entire enrollment period.  The enrollment entities here in Richmond have been working steadily since October to do one-to-one enrollments as well as staff community events.  There are also enrollments happening in the health centers and the school-based health centers — Richmond High is one of the school sites that has an on-site health centers.  California School-Based Health Alliance is one of the organizations that are doing one-to-one outreach with students as well as parents at different schools that have health centers.  So it's kind of hard to capture all of that data, because the data is being collected in a lot of different places in terms of the enrollment entities, community events and schools.  So there are a number of groups that are really involved in this effort.
DM:  Is there a deadline for enrollment through Covered California?
RCG:  The deadline is March 31, although we got news today that perhaps the Obama Administration is going to extend that.  But right now we're working against the March 31 deadline, and then really between March 31 and October, which is the beginning of the next enrollment, we will continually be working in Richmond around enrolling people in the expanded Medi‑Cal because that is going to be a year-long, continuous enrollment. And then we really want to have a town hall meeting in April or May for the Latino population to de‑stigmatize parents from the idea that they shouldn't get their children, who are eligible for expanded Medi-Cal enrolled. There's a lot of fear in the Latino community in terms of enrolling children, because if they give information that may be dangerous for them.  And so we really are going to try to do some outreach and some high profile events to engage the Latino population. Two partners, Alliance of Californians for Community Empowerment (ACCE) and Contra Costa Interfaith Supporting Community (CCISCO) are reaching out directly to uninsured residents and engaging in advocacy efforts.
DM:  Do you expect to meet your outreach and enrollment goals?
RCG:  Our numbers are really high. I think it was 14,000 for Covered California and 8,000 for expanded Medi-Cal. That's what we hoped [for], but recognizing that this is really our first enrollment period we're going to sort of pause and figure out what worked and what didn't work in terms of outreach and figure out how to reach the most people starting again in October for Covered California. This first enrollment period was challenging since it took a long time for our enrollment entities to certify their educators and enrollment counselors. Next October we should have a much larger pool of certified staff. We plan to spend the summer months to continue to outreach around expanded Medi-Cal. Hopefully we'll reach our numbers for expanded Medi-Cal before the fall.