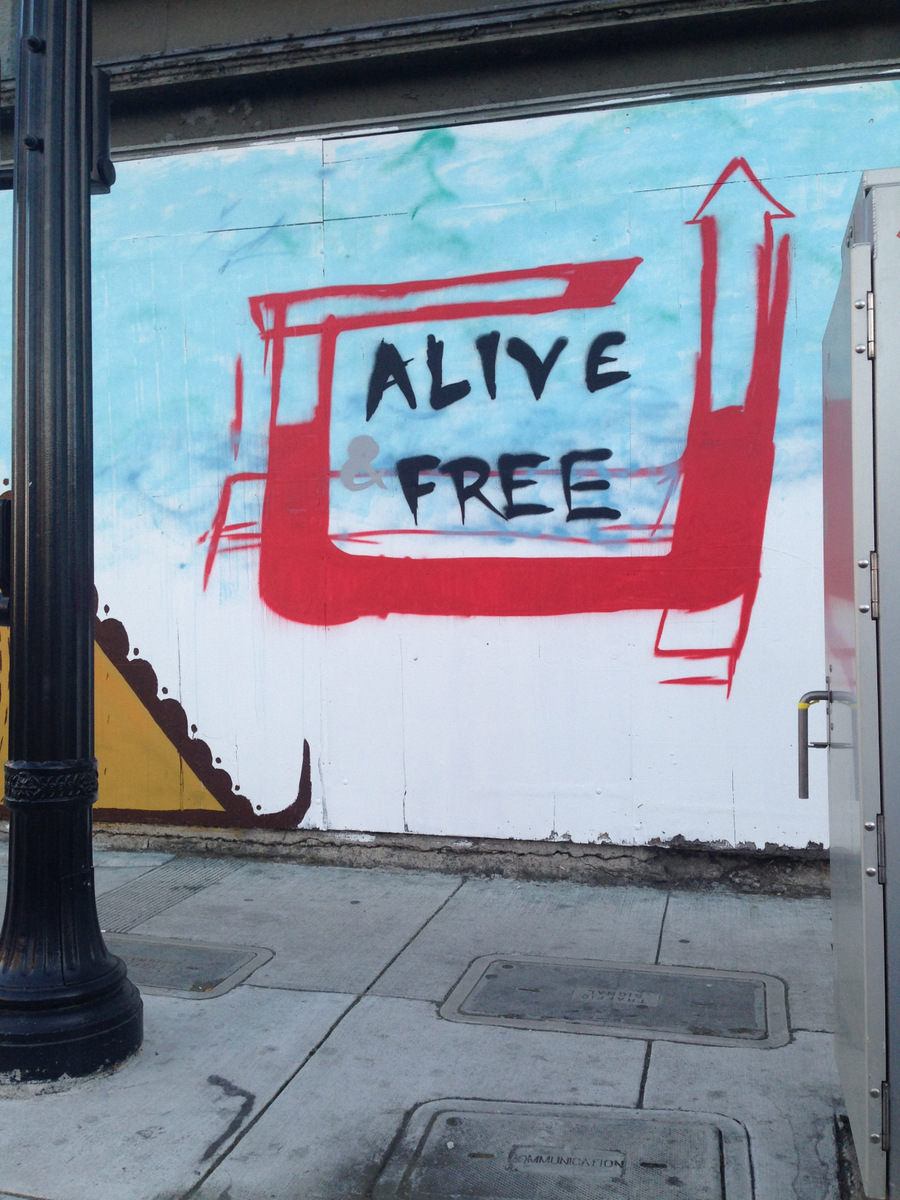 01 Apr

New Downtown Mural to Send Message of Nonviolence

RP Editors

Downtown Richmond is about to get a lot more colorful.  Local artist, Richard Muro Salazar, has broken ground on a huge mural project that will cover the walls of a currently abandoned building on the corner of McDonald Ave and Harbour Way. More than a beautification effort, the Alive & Free Richmond mural will communicate an idea: that there is nothing more valuable than human life.

Alive & Free Richmond is a partnership between The California Endowment, the Healthy Richmond Hub, City of Richmond, Omega Boys Club, Street Soldiers Radio, and Richmond Pulse. With the mural, the partnership hopes to create a community experience and a lasting piece of public artwork that promotes nonviolence and a spirit of collaboration.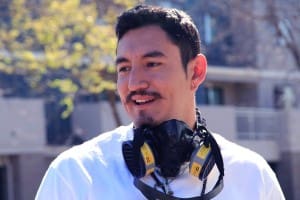 Salazar, 28, was selected as the lead artist based on his work at Elm Playlot, also known as Pogo Park in the Iron Triangle.
"My vision for the mural was to promote the 'rules for living' and to truly portray what's going on right here in Richmond… so people can relate to the message," he said.
Andre Aikins, the Operations Manager at Alive & Free Richmond, helped move the project forward from its inception. "It's the promotion of healthy lifestyles in pictorial form," said Aikins. "It depicts an 'alive and free' City of Richmond that believes in ending gun violence and risky behaviors that lead to incarceration and death."
Aikins met early on with Amanda Elliot of Richmond Main Street, a community-based non-profit that supports restoration of the city's historic buildings, about doing the mural in the Main Street area of downtown.  The mural idea, said Elliot, fit well into the mission of her organization.
"We believe that arts and cultural mediums play a vital role in active urban community life," she said. "Besides illustrating a community's cultural diversity, traditions and history, the arts attract both residents and visitors, which in turn increase business opportunities and economic development. We see art as an important revitalization tool and use it to expand our community engagement efforts."
Elliot then referred Aikins to Michelle Seville of the Richmond Arts and Culture Commission to help secure the permissions and find a location.
"We all agreed that the Harbour and MacDonald intersection would be [the best] location to promote the message and [contribute to] the Main Street revitalization," recalled Aikins. "It was partnership and a collective conversation that made this project happen."
Salazar then applied for and received one of eleven $3,000 public art grants from the city's Arts and Culture Commission to expand on the mural idea.
"Positive images evoke positive thoughts," said Elliot. "The Alive and Free mural will promote their philosophy to keep young people safe and free through imagery by one of our most talented local artists."
Michelle Seville of the Arts and Culture Commission agrees.
"This project was selected because of its powerful message to youth about how to stay 'alive and free' in today's challenging urban environment. That message will be interpreted by the artist… and will hopefully have a positive impact.  The project will speak to youth about positive actions that they can take to ensure their own survival, and to live with integrity in the community. It is about staying out of jail and respecting yourself."
Community engagement is part of the project strategy, and volunteers have already been coming to the mural site to help Salazar with the massive effort. Even passers-by have taken notice and decided to get involved.
"Sometimes they (volunteers) get some work done and sometimes… I have to fix it," said Salazar with a chuckle. "But I definitely want more help."
Salazar anticipates the entire process should take about a month to complete, and a dedication ceremony is already scheduled to take place on May 8 from 4-7pm at Community Green Space Park on Harbour Way and Macdonald Ave., directly across from the new mural. The event will give the public a chance to meet the artist and celebrate the mural with live music, food stands, and local art vendors.
To participate in the painting of the mural contact Richard Muro Salazar at richard@pogopark.org.