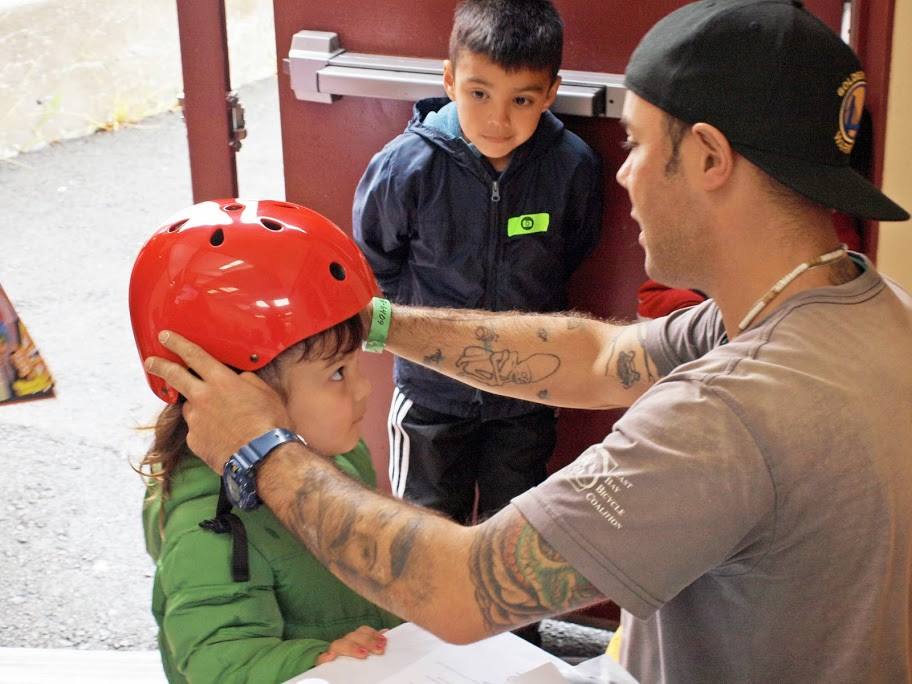 28 Apr

Rain Can't Stop Nature Walkers From Learning, Having Fun

By  Zaira Sierra

YES Nature to Neighborhoods, a local nonprofit that creates opportunities for Richmond residents to connect with nature, held its second annual Walk to Nature event on March 29. The walk was meant to bring community members out to enjoy public spaces like Miller Knox, a local park that is easily accessible to residents of the Iron Triangle. As it turns out, rain forced the event to move indoors to the Nevin Community Center, but the weather didn't dampen spirits.

Over 250 participants were greeted at the door by a group of smiling volunteers, and a lovely musical performance by students from East Bay Center for the Performing Arts set a celebratory mood.

"We're trying to get [residents] to come out and access their local parks," says Blanca Hernandez, the program director at YES. "We're promoting physical activities that allow you to connect with your community. [The event] gets people out and gets people happy about doing this all together."
Some residents took advantage of information and resource tables provided by local organizations including Richmond Main Street Initiative, Girls Inc., East Bay Bicycle Coalition, East Bay Parks, and LifeLong Medical Care, while others got creative at art stations, checked their blood sugar and blood pressure levels, and even got cycling safety tips. As for myself, I joined in on a Zumba dance class and had a lot of fun moving to the Latin rhythms.
Despite the rain, everyone walked away from the event with something valuable — whether that was information about local resource, or a new personal connection made with a fellow Richmonder.
The Nature Walk was sponsored by Building Blocks for Kids, the City of Richmond, Contra Costa Health Services, the YMCA, Kaiser Permanente, the E.M. Downer Family, the Richmond Police Department, East Bay Regional Park District, Weigh of Life, Urban Tilth, Rich City Rides, Lift-Levántate, and YES.