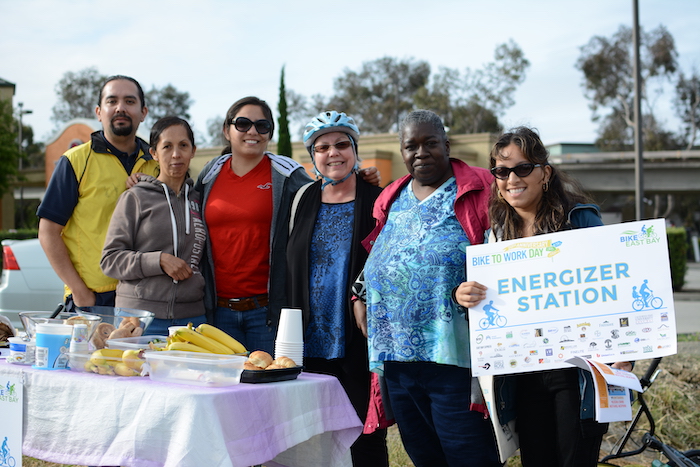 15 May

'Bike to Work Day' Promotes a Healthier Commute

Photo Essay, David Meza

Bike to Work Day is an annual spring event held in cities across the United States and Canada that promotes biking as a healthier and more environmentally friendly commuter option. This year in the Bay Area, cyclists observed the day on May 8, and roughly 20,000 bicyclists participated in Contra Costa and Alameda County, according to Bike East Bay.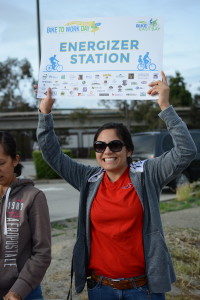 Last year, Richmond had the greatest ridership increase in the entire East Bay, and this year can be considered another success. Over 750 riders in the city participated – a 28 percent increase over last year. Richmond had four "energizer stations" set up along key bicycle routes, where the city gave away free Bike to Work Day reusable bags to riders, filled with healthy snacks, refreshments, and other prizes.
"Biking to work is a great way to save money on gas, get exercise and reduce local pollution," said Mike Uberti of Richmond Environmental and Health Initiatives. "Bike to Work Day's growth over the last few years in Richmond shows that people are recognizing biking as a practical means of transportation and responding to the city's bike and pedestrian improvements."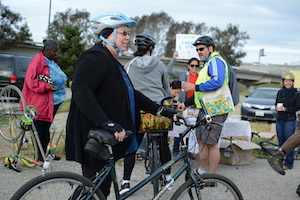 Richmond Mayor Gayle McLaughlin participated, and said she had a great time riding her bike. She encouraged more residents to help save the planet by riding their bicycles.
"Bike to Work Day shows us what our region could be like with tens of thousands of commuters experiencing a fun, healthy trip to work by bicycle," said Renee Rivera of Bike East Bay. "With great regional transit, Bay Area Bike Share poised to expand to the East Bay and new bikeways being built, the East Bay is ready for an explosion in everyday biking. This trend towards more people taking to the bicycle for their everyday trips will result in a boost for our East Bay cities."