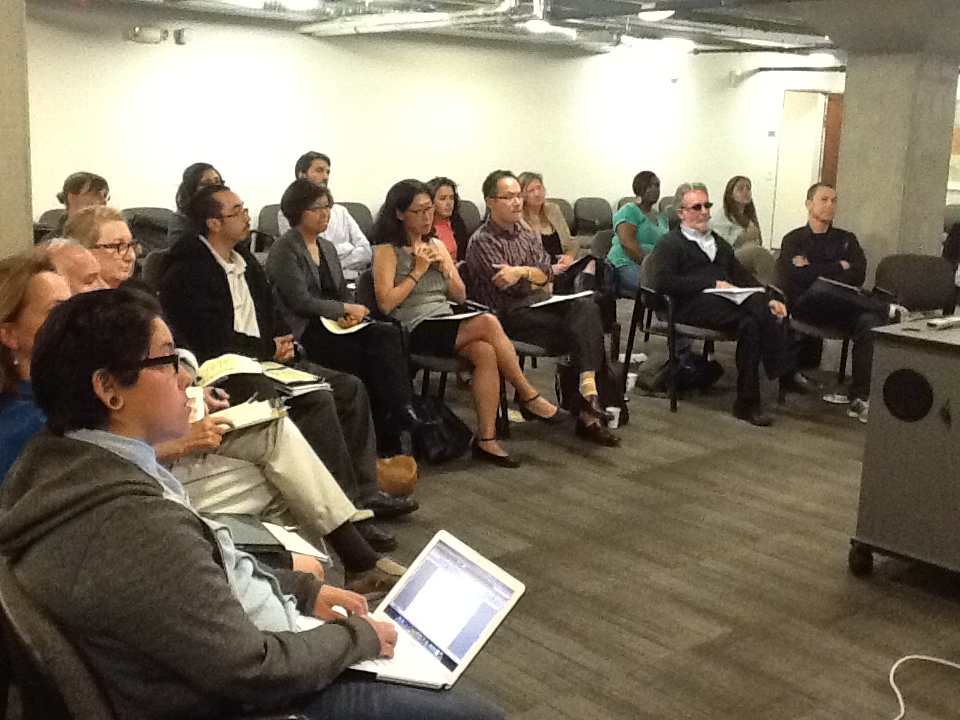 29 May

Coalition Keeps Focus On Finding Funds to Support Richmond Youth

News Report, Sean Shavers

Since January, a group of Richmond-based youth and family service organizations known collectively as the Invest in Youth Coalition has been meeting regularly to devise strategies to better serve and encourage youth in the city. Led by the nonprofit RYSE Center, the coalition is leading the effort to create a dedicated city fund to support youth services and build a more family friendly city.

There is currently no department within Richmond government dedicated solely to supporting programs for youth and children.

"We need to be collaborative," said RYSE Executive Director Kimberly Aceves, during a coalition meeting last May. "How does Richmond invest in youth?"

One of the ways it could, she suggested, would be for organizations already working with youth in the city to partner with the school district to better connect services for students before, during and after school — as opposed to trying to solve problems in isolation.

Another strategy the group is advocating for is the formation of a youth council that would give youth a voice in Richmond politics and allow them to weigh in directly on decisions that impact them, their families and neighborhoods.

Also of interest to the coalition is what can be done to engage youth living in the unincorporated parts of North Richmond, where there is a general lack of youth programs and resources.

"The biggest challenge families face in Richmond is a lack of resources," said City Councilmember Jael Myrick. "I think the sole purpose of the coalition is to build support for the policies that are going to alleviate some of the challenges families face."

But recent budget deficit numbers for the city have raised questions about how a new youth fund would be paid for. According to City Manager Bill Lindsay, the current fiscal year deficit is close $7 million, and is expected to double next year. All city departments are being asked to reduce spending by 17 percent, which represents a reduction of approximately $20 million from the city's total operating budget.

Jamileh Ebrahimi, Youth Organizing Director at RYSE, said in lieu of the deficit news, the steering committee of the Invest in Youth Coalition will continue to look for new opportunities that can generate revenue for the youth fund.

The Youth Coalition is doing a fantastic job hosting these meetings to organize for change and develop ideas. A city fund just for young people would be big for Richmond. As a young adult, I hope to see them keep it up because so many young lives will benefit.

The next invest in Youth Coalition meeting is planned for June. For more information or to join the coalition, check out www.rysecenter.org/investinyouth.