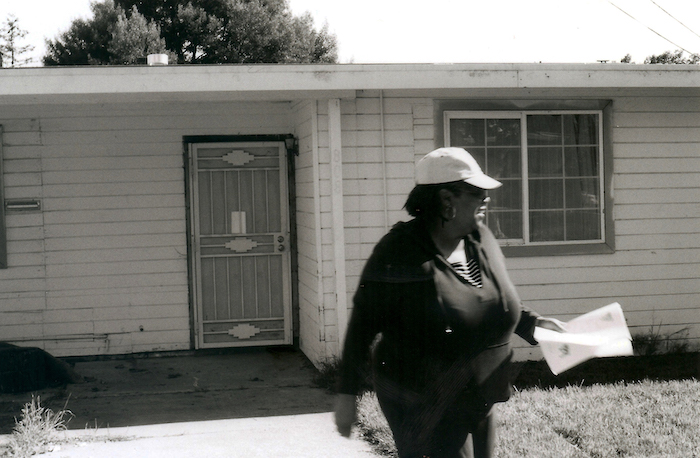 11 Jun

Saving a Local Marsh Protects Parchester Village from Rising Seas

News Report, Edgardo Cervano-Soto | New America Media

Goreatha Johnson, points towards Breuner Marsh across the train tracks in Parchester Village, a neighborhood of roughly 400 homes in North Richmond. It's past 4 p.m. on a weekday and Johnson is knocking on her neighbors' doors and passing out flyers to an event at the Parchester Village Community Center.

"People used to swim in the channels there," said Johnson, looking out toward the marsh. "Really just enjoy what we had in our own backyard. There's no access from where we are now, but we have it. It's ours. That's what matters."

Johnson, 59, is the last of her family to live in Parchester Village, a historically African-American and tight-knit community. Racial discrimination kept the community isolated, as well as its geography: The neighborhood is tucked between two railroad lines and flanked by the Bay on its western side. Neighbors here, removed from Richmond's city center and amenities, began to take pride in and a sense of ownership over the tidal marsh in their own backyard. The community's efforts to preserve the shoreline has a new significance now, in light of city and regional officials' plans to boost wetlands to buffer against rising seas.

Richmond vulnerable to sea level rise

Richmond is one of the communities in the Bay Area that will be affected by sea level rise within the next 40 years, according to a new analysis by Climate Central, a research and journalism organization that has been mapping sea level rise impacts in 11 U.S. coastal states. The group released findings for Western states, including California this week.

Sea level is expected to rise by one foot by mid-century and three feet by 2100. Climate Central's research found that sea level will reach 2.9 feet locally by the end of the century. But, sea level rise alone is not the problem. Higher water level, high tide and storm surge could topple protective structures and send water further inland. With sea level rising, floods will increase in frequency and severity, according to Climate Central.

Accelerated by glacial melting, increasing heat and land movement over time from global warming, sea level rise poses significant risks, including coastal erosion, drainage issues, and flooding.

Interactive online maps by Climate Central project portions of North Richmond — Liberty Hill near Atchison Village and Parchester Village — to be affected by floods spurred by sea level rise. Of the three sites identified, Parchester Village – through community activism to protect the wetland – may be the best prepared for future floods.

Saving Breuner Marsh

Parchester Village's isolation and the city's neglect of the shoreline community spurred residents there to band together and embed themselves in city politics. Through political activism, they secured street lighting, sewage, transportation and telephone services.

In the early '70s, Fred Parr, the original developer of Parchester Village and owner of the marsh, sold the shoreline property to Gerald Breuner, a furniture store chain owner, after whom the marsh is named.

Breuner had plans to build a small airport and put a landing strip over the marshland. The deal set off protests by Parchester's residents, and they effectively nixed that plan.

In 2000, the marsh was again sold to private developers, Don Carr and the Bay Area Wetlands LLC, who wanted to sell the marsh to the highest bidder for development.

Parchester residents and other city allies formed the North Richmond Shoreline Open Space Alliance, a group committed to organizing and educating around the ecological benefits of open space. Headed by Whitney Dotson, a Parchester Village resident and leader, the alliance successfully halted a string of development proposals: stopping a mixed-use transit village proposal and a commercial development touted as a "technology park."

Dotson eventually went on to win a seat on the Board of Directors of the East Bay Regional Park District in 2008. Supported by the alliance and Parchester Village, the East Bay Regional Park District acquired Breuner Marsh and the shoreline property in 2011 for $6.8 million through eminent domain. The appeal case filed by Bay Area Wetlands, lasted three years, culminating in a ruling by the California State Supreme Court in favor of the EBRPD's acquisition.

Marsh Restoration Buffers Sea Level Rise

According to the East Bay Regional Park District, the restoration and public access project, a $1.5 million venture, will restore 60 acres of wetlands in the area; protect endangered California species; create a bridge over the Union Pacific railroad tracks for nearby public access to and from Parchester Village, and support marsh vegetation growth that will buffer against sea level rise.

In recent years, there has been a new push to revive wetlands and incorporate them into flood control and strategies to protect against sea level rise. The purpose of this strategy is to move away from the current practice of building and repeatedly retrofitting levees, which aid in the destruction of wetlands. The Breuner Marsh restoration project utilizes the wetlands as a natural barrier that will restore ecosystems, explains Brad Olson, an environmental programs manager of the East Bay Regional Parks District.

The engineering team set a goal of restoring the marsh to be able to withstand a 5-foot sea level rise, an aggressive estimate, by the end of the century.

"There has to be enough accumulating sediment, so that marsh vegetation will continue to grow higher and keep pace with the rising sea level," Olsen said, noting that if there isn't enough sediment the marsh will eventually flood out.

The restoration project is scheduled to be completed in three years, followed by a 10-year period to monitor the wetlands for permit requirements. It took a total of 10 different grants — federal, state and regional — and nine permits to begin the restoration process.

At the groundbreaking ceremony held in late April, Dotson, addressed the crowd.

"The people of Richmond have been trying to save this space for years," he said. "We won. We absolutely won."

Dotson is often credited as the leader behind the movement to save Breuner Marsh, and now the marsh as a new name: Dotson Marsh.

Parchester Village in Flux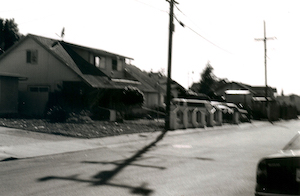 When the "groundbreaking day" shovels struck into the soft marsh, it also closed a chapter of Parchester Village's past and history of black activism. The neighborhood has vastly changed throughout the decades. Parchester Village is no longer an all-black neighborhood. Latino and Asian families have moved in; elder black activists are no longer active; the sense of unity is stifled.
Teresa Valdez bought a home in Parchester five years ago, attracted to the neighborhood's tranquility. The community remained away from the "troubles" – crime and blight — in Richmond, she says, though the isolation intensifies the lack of community for her.
"I feel we don't lend ourselves to knowing each other," Valdez said in Spanish. "There's no communication between us, possibly because we are working; and we are never together because of our schedules."
Valdez says he's heard about Parchester's unique history, but hasn't heard about the role it played in preserving the wetland through their strong sense of unity.
"I don't think it's impossible to become unified, but what if we can't ever have that same unity they had back then," she said. "What happens then?"
This story was updated on June 18. It incorrectly stated that Breuner Marsh was renamed Dotson Marsh.
This story is part of a New America Media-led collaborative reporting project ("Surging Seas Coming to Your Neighborhood Soon?") on the local impacts of sea level rise involving six Bay Area ethnic and community media reporters. The project was conducted in partnership with Climate Central, Stamen Design and Investigative Reporters and Editors, and funded by the S.D. Bechtel, Jr. Foundation, Mize Family Foundation, and the Fund for Investigative Journalism.