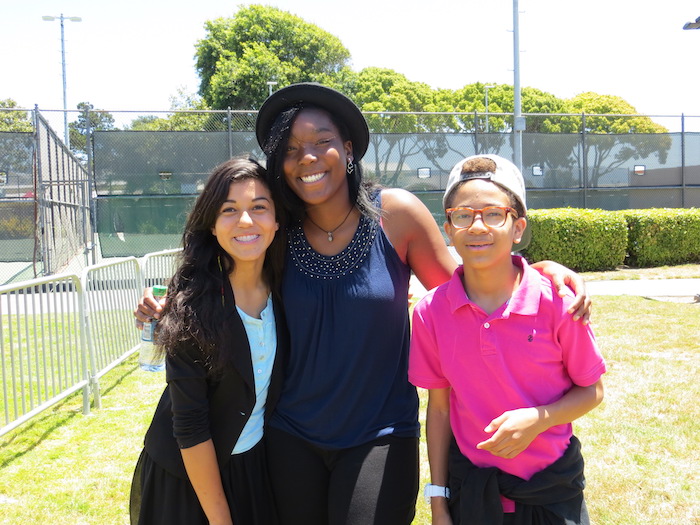 10 Jul

Richmond's Juneteenth Parade and Festival a Place for Community

Story and Photos by Jennifer Herrera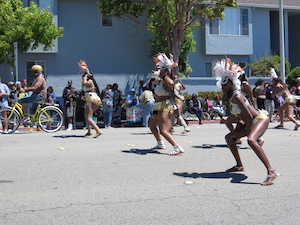 Starting at Cutting Boulevard and Marina Way South, in Richmond the Juneteenth Parade, held last month, wound through the city with car honks, ice cream vendors' bell chimes and laughter ringing out along the way. Sistas-Wit-Style, a Caribbean performing folk dance Company, danced in the parade, decked out in elaborate, shimmering silver and gold studded outfits—complete with feathered headdresses.
The 11th annual Juneteenth Family Day Parade and Festival was a locus point of activism, celebration, remembrance and community. Juneteenth is the oldest, nationally celebrated commemoration of the end of slavery in the United States.
"It's important to recognize what happened," said Olivya Connor, a 14-year-old performer with the East Bay Center for the Performing Arts' jazz ensemble, about the importance of what was gained. "They could finally be free."
Along with the parade, the festival held at Nicholl Park included musical acts, dancers and the inescapable aroma of fried catfish, kettle corn and fried chicken. Family members gathered in lawn chairs and colorful blankets to watch the live performances and celebrate the cessation of slavery.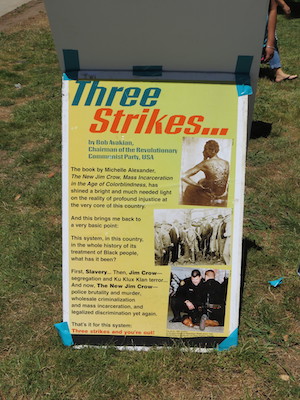 But, as Joey Johnson an activist and member of Revolution newspaper reminded the crowd, not everyone is free. Johnson said that slavery continues through new forms, like mass incarceration and the trafficking of women.
"We are celebrating Juneteenth but there are 2.4 million people in prison in this country," Johnson said. "And more than 60 percent of them are Black and Latino."
He added that though the Juneteenth celebration recognizes historical progression towards freedom we must acknowledge that true freedom has still not been attained.