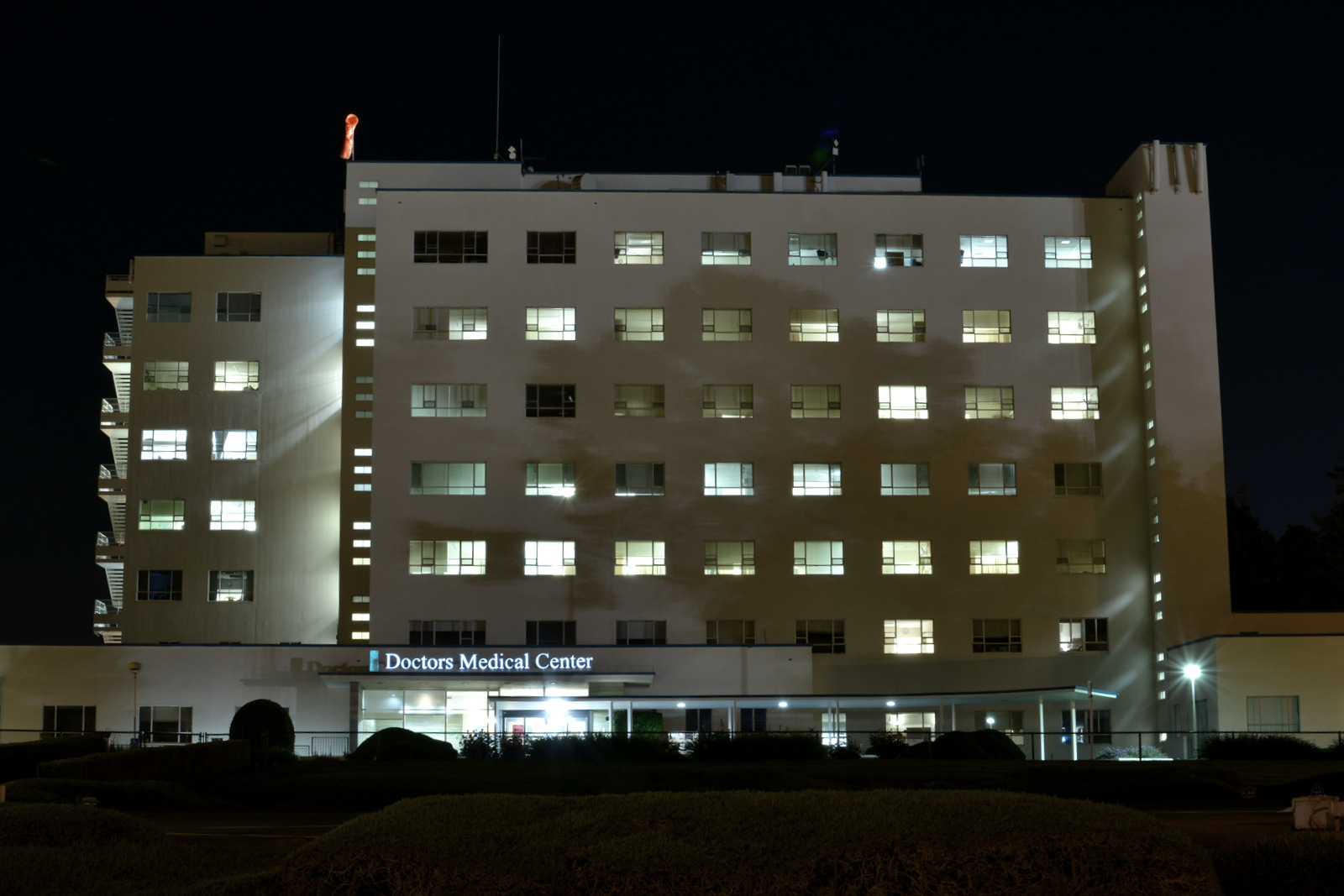 14 Jul

Why Doctors Medical Center Can't Close

Commentary, Melvin Willis

Back in March 2014 while I was visiting my mom at her home she suddenly lost her breath, and couldn't catch it. Her breathing was so labored she could barely talk. An ambulance came and took her to the nearest public hospital, just 5 minutes from her house—Doctors Medical Center.

The team there quickly went into action and by the time I arrived, she was stabilized. Now, the fate of Doctors Medical Center is undetermined and I keep wondering what if her ambulance drive had been fifteen, or twenty minutes longer? That's about how long it'd take to get to the next nearest public hospital in Oakland.

Thankfully, my mother's health is good now, but anything can happen in the future, and until now, she has always been able to rely on Doctors Medical Center when a real emergency came up.

Doctors Medical Center is the only public hospital that serves West County residents; it has 25 emergency room beds and serves 40- 45 thousand people per year, according to California Nurses Association spokesperson and registered nurse (RN) Liz Jacobs. But, the hospital is on the brink of closure. A closure that I, along with other members of the community, is fighting.

Earlier this year, a parcel tax measure to generate funds to go toward keeping the hospital open failed to get the necessary support. Just a couple of weeks ago, the county approved an emergency influx of six-million dollars to keep the hospital open while officials try and figure out how to keep funding it.

I work with a community group called ACCE (Alliance of Californians for Community Empowerment) and we've attended several meetings with the Contra Costa County supervisors, as well as health care board meetings to constantly call on our decision makers to do whatever it takes to keep the hospital open. We think it would be catastrophic for everyone in West Contra Costa County if the only public hospital that serves this area closed. In many of the meetings I've been to, I've heard many community members say, "If the hospital were to close people will die."

I understand the sentiment, Doctors is my hospital too. Until I got health insurance under the Affordable Care Act, I'd go there when I got really sick or injured. It was comforting to know that I would be treated at Doctors Medical Center.

The most recent proposal is to down size the hospital and keep only the emergency services open. Those who needed to be admitted to a hospital after emergency care would have to be transferred to a different location for inpatient care. But, this proposal is far from popular.

"We need a full hospital and we can not accept stripping Doctor's down to only an emergency room," said Mike Parker, a Richmond mayoral candidate.
Others have expressed their personal issues with Doctors as well, from the quality of care to the condition of the building. Despite these problems, the hospital is an important part of the community. It may have its fair share of issues but it is there as a safety net, and to service the health of our community when a real emergency arises.

If the hospital were to close it would be devastating, and the problems we have with it now will be nothing compared to the ones we'd have if Doctors shut down. If someone were to have a heart attack or severe asthma attack, the chances of them surviving a 15 to 20 minute trip to a hospital in Oakland become extremely low.

There continues to be an ongoing effort to save the hospital from closing. Community groups like ACCE, RPA (Richmond Progressive Alliance), REJC (Richmond Environmental Justice Coalition) and the California Nurses Association (CNA) know how important this hospital is and we are all working together to ensure that Doctors stays around for the long term.

On July 1st 2014, there was a rally in front of Doctors medical center with about 150 people against the closure of the hospital or it being downsized to a emergency care only center. "Our union, that is the nurses at Doctors Medical Center believe that the only sustainable solution would be for Contra Costa County to take over Doctors Medical Center and make it part of their medical system," said Maria Sahagun, a nurse at Doctors and also part of CNA.

Doctors is an important part to many people in the community and for my family too. My mom is in good health now, but anything can happen at any time. I want to be able to know that if my mother's health becomes compromised again, there is a hospital not to far from where she lives. A full hospital that can take care of all her medical needs and that is close enough for me to visit her. That is what everyone who depends on Doctors deserves.