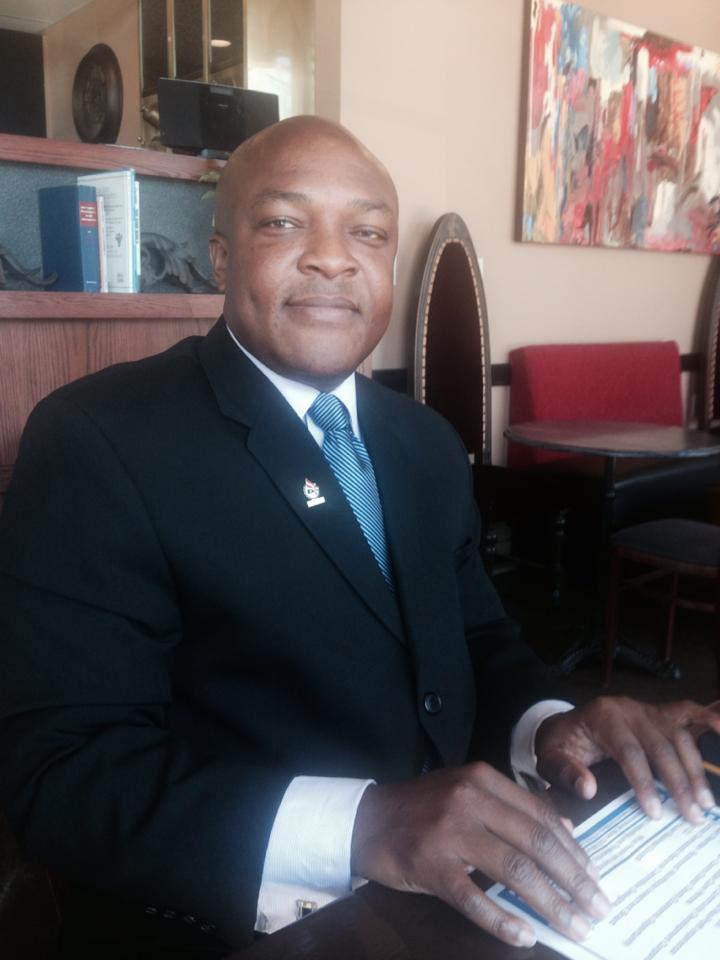 26 Aug

Uche Uwahemu's Plan for Richmond

Interview, Vernon Whitmore

EDITOR'S NOTE: Richmond mayoral candidate Uche Uwahemu came to the Unites States 28 years ago from Nigeria. He grew up in Washington DC, before moving to the Bay Area and settling in Richmond. After over a decade working in non-profits, Uwahemu is now the CEO of Cal Bay Consulting Group, a strategic planning organization for business and non-profits. He has a Doctorate of Jurisprudence degree from John F. Kennedy University Law School and East Bay Law School, and a master's in Business Administration from Golden Gate University.

Uwahemu spoke with Richmond Pulse contributor Vernon Whitmore about his views on Richmond—what he sees as its most pressing issues and how he'd shake up politics in the city if he were elected mayor.

Vernon Whitmore: The demographics of Richmond have changed over the past 10 years. What do you think caused people to leave and how can we attract new residents and business?

Uche Uwahemu: That's a good question.  It's not one thing that is causing it. It's a whole slew of issues. One of the things is really poor education. That is the number one issue. In fact, we are in the bottom of the state, bottom of the county, bottom of the West Contra Costa school district.  That alone will drive people out of here.

The second issue is the economic opportunity.  You cannot close the upward mobility gap without providing opportunity for folks.

If I'm elected mayor, I will focus on recreating that opportunity and bringing people back here and allow them be part of what we are trying to do. So those two things—and then there's safety.

The image of Richmond alone is something that makes people not want to come here, or want to live here. And businesses look for places that their employees can feel safe. Even though the crime rate is down, when you have that image that has been built over years it's hard.

We need a change. When businesses want to rebrand their business they bring in an outsider for a reason. That's what we need here. I'm not part of any inside group here. We have to rebrand this community.

VM: One thing on your platform as far as revitalizing the economic engine is the port. How would that help the local economy?

UU: Some people don't event know we have a port here honestly. One of the things we want to do is expand our port in ways that will allow us to bring bigger ships here. And you know how it works with ports, the bigger ships you have, the more small businesses are coming into Richmond, the more jobs we have, the more we can hire police officers. So, this economy, this trickles down to everyone. But we can't have a port here that is underperforming.

The Oakland port is too congested. If we have the right leadership here a lot of these things can trickle down here instead of getting congested in Oakland. Within four years, we can actually have 15,0000 jobs out of this port if we do it right. If we put the right people in charge. One of the things we have to do is take control from the city council. The city council is not in business and they should not be running the port. We should have a port authority and have an executive director that is running the port.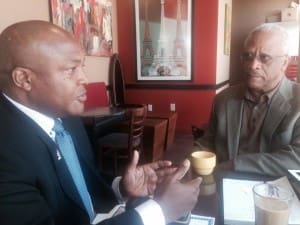 VW: What is your opinion of the state of affairs of the current city council? What would you do to bring about change?
 UU:  I have visited most of the major cities in the Bay Area and observed their city council proceedings and there is no place like Richmond. It's a shame and it's really embarrassing. We have to have a whole scale change that way we can bring people in that understand that we can disagree and still go out to lunch. We can still disagree and focus on what's best for Richmond.
If you elect activists and ideologists that's what you get. That's what you have in Richmond right now. We have too many ideological people in office.
VW: For the past eight years the business community and the city of Richmond have been at odds. How would you change the relationship between the city and the business community?
UU: In the past I have expressed my displeasure with the chamber. I think when you have a chamber in a community it should be business focused. The chamber is moving away from being business focused into focusing on appeasing certain groups or certain business. That's not how it works. The chamber should not be in that position. I have met with the new chamber executive director and I have also expressed my feeling about that.
The relationship will get better definitely because I am a businessperson and I would like for us to do things the way it should be done. They have to move away from that isolated way of thinking. I want the chamber to think globally but act locally.
There is a lot of gap between the city and the chamber and I will definitely close that gap. But the chamber has to change the way of doing business. If you are the Richmond chamber of commerce we need to act for the benefit of Richmond.
VW: In light of Chevron 's $1.6 million being spent to support their candidates, how do you plan to offset that kind of money and win the election?
UU: Billboards are good but you cannot win by just placing people on the billboards. The beauty of Richmond is the grassroots. We did over 20,000 door hangers to pass Measure E.
The beauty of that is we're engaging the community. They get to know who I am. They get to ask questions. The tough questions I don't run away from. They engage me on those visions.
We expect that to happen but we're going to run a campaign that involves the people and I think we have a strategy that will win the election. We are engaging people. We're not running away from them. We're not going to bombard people with mailings, we're going to meet them where they're at.
VW: Is Richmond big enough to start thinking about (1) a strong mayor to form a government and (2) district elections?
UU: I don't think you need a community that is big or too large for a strong mayor. A strong mayor is someone that can make decisions without going through too much bureaucratic process to make decisions. There is a reason that large companies have a CEO and they are very agile in responding to issues. That's one of the things that we need to have here. Being agile when there is a pothole out there, somebody is responding to it. When the community complains about a park, somebody responds to it. When an owner of a house wants to make an adjustment on their home, it doesn't take them five years to do that. I welcome that conversation about a strong mayor but we also have to some changes at the city council to have that happen. We can't have folks there that make this a career.
VW: So you think Richmond should implement term limits for the council?
UU: We need to have that conversation. I think Richmond would be way better if we had term limits. We would actually encourage younger people to participate in the process. We have a very dynamic community, very bright young folks that are not part of this process. Usually people that run for city council or mayor are retired.
We need an influx of younger folks that want to participate. After all this is their community. We need to get them engaged. I encourage young folks to get involved. That's what we need to build this community. We have to bring that diversity of thought. Younger folks pushing and saying I have this great idea, how can we do this better, how can we do that better.