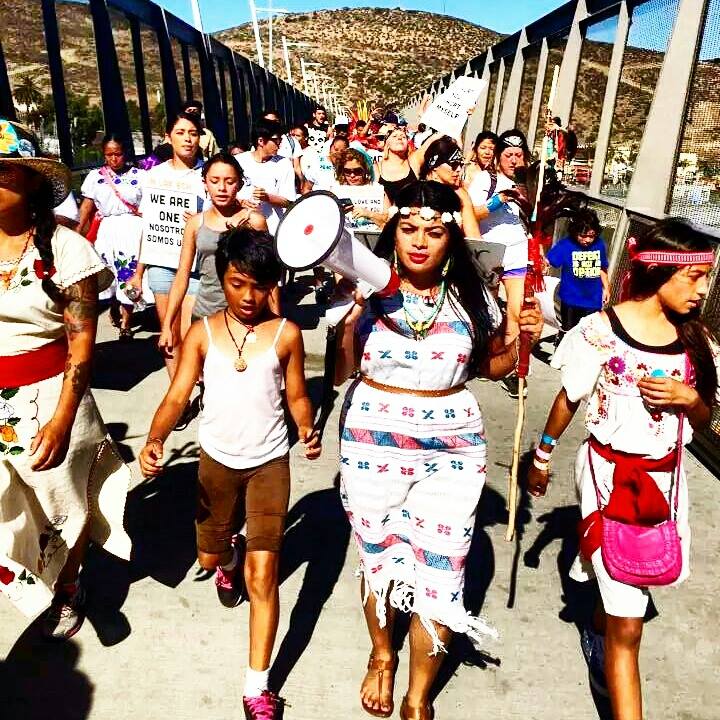 15 Sep

Richmond Woman Leads 350 Mile Trek for Immigration Reform

Story by Jennifer Herrera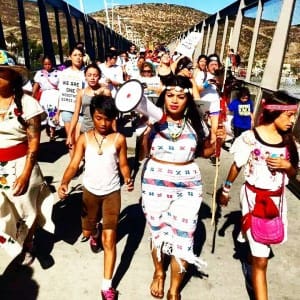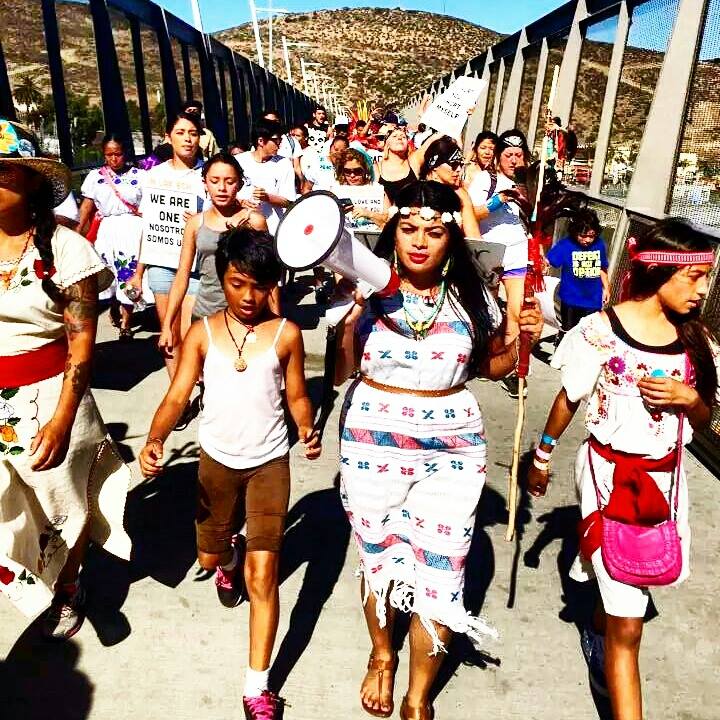 It was July 22, 2014 and Valeska Castañeda was heading out, on foot, with a group of mothers and children for a long journey across California. The plan was to walk over 350 miles from Merced to the U.S. Border near San Diego as a sign of solidarity with people immigrating to the United States.
The first day of the walk temperatures soared into the 90s, and Castañeda hadn't trained for the 15 mile-a-day trek. "The first day I felt like my feet were going to fall off," she said with a giggle. "My feet looked like little sausages, they were so swollen."
As they walked, and word spread through local news coverage and word-of-mouth people came out to support the walkers, who'd dubbed their journey, "Trail for Humanity." People brought them food, water, umbrellas and hats during the day. At night, organizations held rallies with spoken word, poetry, musical entertainment and more.
"The communities," Castañeda said, recalling people she met along the way, "gave me strength. They pushed me forward each day."
A Personal Path
Part of why Castañeda relates to immigrants is her own history. In the mid 1980s,
Castañeda and her family came from Nicaragua to the U.S. where they were granted political asylum. She was one at the time, and spent the next couple of decades growing up in Richmond. Now, the 27-year-old mother is a student at U.C. Berkeley, majoring in American Studies. She's also an activist, who was moved to organize the cross-state walk after spending a week in Arizona on a service trip.
The talks she had with community activists, teachers and undocumented immigrants during her time in Arizona convinced Castañeda she had to do something to raise massive awareness about the social injustice issues she witnessed.
The name of the massive awareness campaign Castañeda eventually embarked on, "Trail for Humanity," was inspired by a Mayan proverb: In Lak'Ech Ala K'in. It means, we are all a reflection of one another. When organizing the pilgrimage, Valeska said it was mothers who took the initiative.
"It was mostly the mothers that came together and selflessly gave their time," Castañeda said.
"Women decided that they're no longer going to be in the shadows. They're going to be at the head and spearhead the struggle," she said.
The six mothers, all current students at UC Berkeley as well, and their children led the 26-day journey through 41 cities to pressure President Barack Obama to halt mass deportations that have separated children from family, terminate the use of police officers as immigration agents, eliminate "stop and frisk" racial profiling laws and to pass a humane immigration reform, Castañeda said.
For Castañeda, the turning point in the planning of the walk came in April with the tragic death of young migrant. Noemi Alvarez Quillay, was a 12-year-old Ecuadorean girl, who committed suicide after being detained in Cuidad Juárez, Mexico. She had traveled approximately 6,500 miles in order to be reunited with her family before she was picked up, according to media reports at the time.
"Enough was enough," Castañeda said, recalling Quillay's story with tears and a slight squeak in her voice, "We needed to start organizing."
An Act of Love
While they marched south, other civil rights giantesses joined the women and children. On day 10, Dolores Huerta, a labor leader who cofounded what would later become the United Farm Workers with César E. Chávez, marched alongside the mothers. Together the women shouted a chant Castañeda said she composed with her mother. "Un paso mas!" One more step. They'd also recite Black Panther activist Assata Shakur's famous words: "It is our duty to fight for our freedom. It is our duty to win. We must love and protect one another. We have nothing to lose but our chains."
But, not everyone was supportive of the Trail for Humanity. It was common for agitators to drive by and scream, "Illegal's go back home," Castañeda said.
Recalling one woman driving by who stopped to berate the marchers to go home, get a job and an education, Castañeda said, "She made assumptions about me because I have this face."
In Bakersfield, a truck followed the marchers for several miles. At one point, the woman inside got out and began chasing them, Castañeda said. Fortunately, they had an emergency van with them for the marchers to use in case of similar events.
Despite the long days, physical pain and emotional toil Castañeda said the walk never turned negative. "It didn't become an act of torture, instead it was an act of love."
By the end, Castañeda was the only mother that walked every single day of the trail. And, she finished the march without a single blister on her feet. "I honestly think it was because of all the thoughts, love and prayers that were sent my way," she said.
The last day was a bittersweet moment for the mothers and children, Castañeda said. Once they finally reached the U.S.-Mexico border, hundreds of people came to celebrate the conclusion of the pilgrimage.
A Trail for Humanity is not over yet, according to Castañeda. "My presence is needed elsewhere," she said.
Castañeda plans to have a conference soon with all the organizations that participated in the walk to address what will happen next.