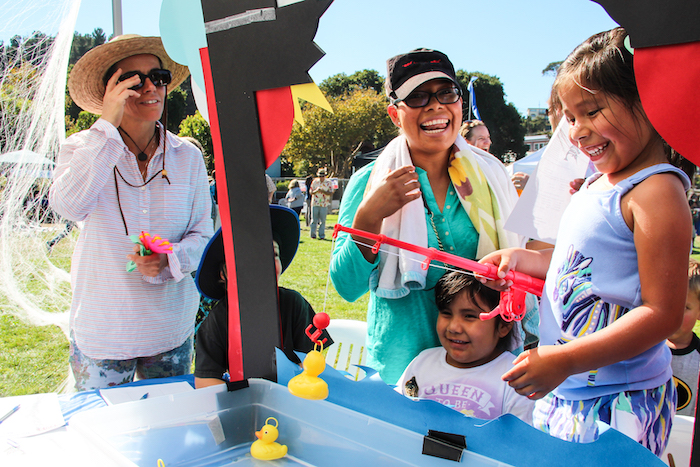 23 Oct

Picnic in the Point is Back

by Nancy DeVille | Photo • Brett Murphy

On Saturday, October 18, hundreds gathered in Point Richmond's Judge George Carroll Park to celebrate the return of Picnic in the Point with food, music and fun. Adults chatted and listened to live music by local groups as kids enjoyed a variety of activities including face painting, bouncy houses, a Halloween costume contest and the popular dunk tank.

"Picnic in the Point is just awesome and continues to grow every year," said David Schoenthal, president of the Point Richmond Business Association.

"The core of the event is about building community and connecting people to keep the city strong. We have a microcosm of all of Richmond here –it's a chance for people of all backgrounds come together."

With the November election just around the corner, city council candidates were out shaking hands while their staff distributed campaign flyers.

Organizers hoped to raise at least $11,000 at this year's event, with the proceeds going to Washington Elementary School Parent Teacher Association and Parents Resources & More- PRAM, a Point Richmond nonprofit that supports families with young children. Last year's event raised $5,000 for Washington Elementary School's music program.

"The food is great, the music is amazing but what I like the most is that it's such a community event," said Kerry Radcliffe, a Point Richmond resident.