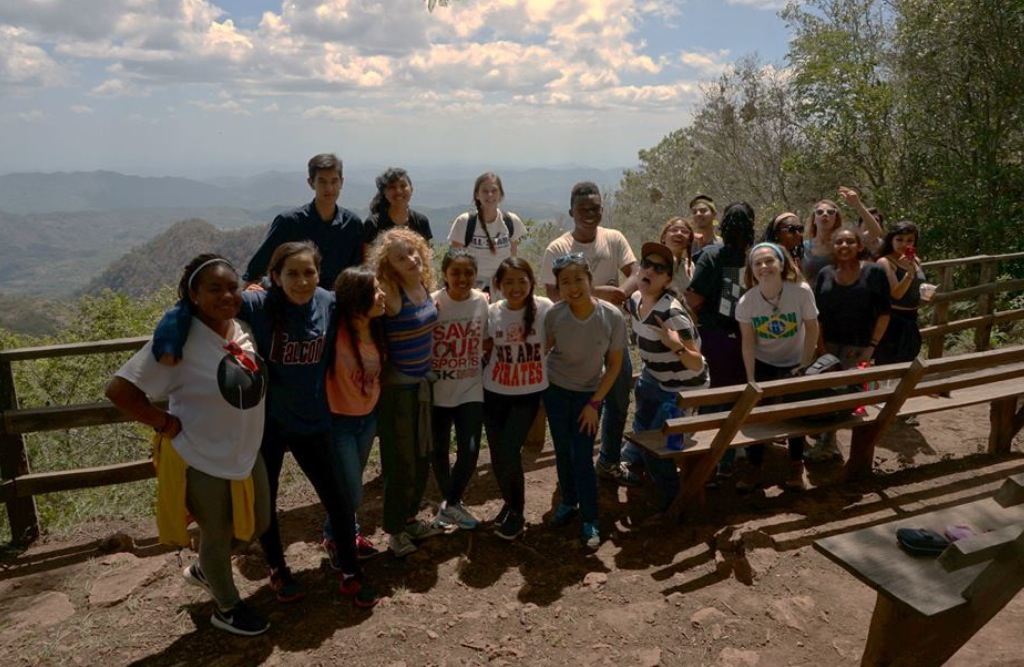 26 Nov

A Glimpse of the Globe

by Monet Boyd

I always wanted to travel the world, and this summer I got the chance.

It was my junior year at El Cerrito High School, and a friend nominated me for an ambassador position with Global Glimpse—a non-profit that provides life-changing global education to high school students. Global Glimpse partners with high schools throughout the San Francisco Bay area to provide opportunities for students of diverse backgrounds to experience life-changing travel abroad.

The program is built around active community service, culture and leadership development. It empowers young people to become responsible global citizens and instills in them—or at least in me—a lifelong passion for community involvement and education.

After learning all I could about the program, I decided to apply. Then I waited to be accepted or rejected.

When I learned I was accepted my first emotion was fear, fear to be leaving Richmond and my family. But, as the trip grew closer, I became excited to experience something new. Plus, I knew that I was going to help people outside of Richmond.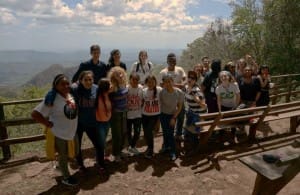 On June 9, I boarded a plane with 22 other student ambassadors and two leaders. We were off on a three-week long journey to Nicaragua. There was some comfort in the adventure because three of my close friends from El Cerrito High were also on the trip, and I prayed with my family before I left.
Waiting inside San Francisco International Airport, I was hit with waves of excitement, anxiety and nerves. Many of the folks I met there were from San Jose, Oakland and Pittsburg.  Little did I know that these people I was nervous to meet would soon become like family.
It was scorching when we touched down at the Managua airport in Nicaragua. Two Global Glimpse coordinators greeted us with gifts—a great start to any trip.
The first hostel we stayed in, in Mangua, was terrifying. It was infested with huge ants and spiders. We had an air conditioner in our room but it would cut off for hours during the night and we would sweat bullets until it came back on. Thankfully we didn't stay there long.
Our official hostel was in Estelí, and it reminded me of home. The staff took care of us like family. They cooked for us, cleaned our rooms and even spent time with us in the common areas.
Estelí is a beautiful city with so much history. The landscape is breathtaking, not far from the city are mountains, waterfalls and forests.
While the city was gorgeous, it was the people I met who made the trip. For the most part, they were gracious and a pleasure to be around. They allowed me to practice my semi understandable Spanish in exchange for practicing their English.
Our trip was very packed; this wasn't a vacation. Everyday we were busy working through simulations or lessons that would help us understand life as most people in the area knew it. We had to live on a dollar a day, learn about the politics and history of the region and take part in the community.
Many of the people I came across struggled to feed their families daily. As we became friends, I realized that despite having nearly nothing they barely complained. They were—for the most part—happy, and that put things into perspective in my own life.
Dona Francesca epitomized that spirit. Francesca lived in a dumpsite, where she gave birth to 25 kids, but 17 of them died from diarrhea and vomiting. In spite of her troubles, Francesca opened her home to us and had no problem sharing her story. People like her showed me how to be content. They carry joy and peace—which was remarkable to me. Their hardships don't define them.
The most memorable moment on our three-week journey was executing the community action project. At Fabretto Elementary School we built two tables for children to eat on, and cleaned out the kitchen so the food wouldn't be contaminated by flies and other bugs.
I was proud that my delegation and I were able to make a sustainable impact. It may seem common to us, but these kids didn't have access to a table until we built it. I am most proud because Global Glimpse enabled us to address an actual need.
Overall, this trip changed me. It allowed me to meet humble and strong people, and showed me how the world is connected. When I came back and started looking at colleges, I made sure that the ones I applied for had a study abroad program—because I still want to travel the world.