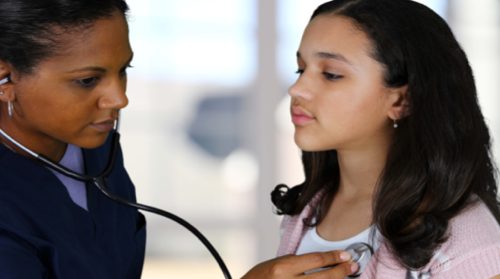 03 Dec

Getting Richmond Covered

By Nancy DeVille

As open enrollment continues for benefits under the Affordable Care Act, Richmond health advocates are making an extra push to help residents learn what their options are.

Through February, Californians who currently don't have access to health plans through an employer or private insurer can obtain coverage through Covered California, the state's insurance marketplace.

In Contra Costa County, health care officials are especially focused on those who avoided signing up last year, including African Americans, Latinos, Asian and Pacific Islanders, the formally incarcerated and families with mixed immigration status.

"We've been working on a number of strategies around this idea of everyone having healthcare in Contra Costa County," said Roxanne Carrillo Garza, who works for HUB Manager for Healthy Richmond, a 10-year, community-driven project to help improve the health and safety in Richmond.

"We are working to bring a variety of folks together who serve the hardest to reach populations," she said. "We have to go into these communities, where people live, worship and where they feel most comfortable. Having healthcare is really a human right."

Richmond recently held an enrollment event for the Asian and Pacific Islander community. It was one of the first cities in the state to target this demographic, Carrillo Garza said. It was the launch of several community workshops planned across the county.

"The idea is that it's important to ensure access to healthcare to all Contra Costa residents to make sure we foster an environment where people are connected to prevention services as well as having health services," she said.

Access to healthcare for some Richmond residents isn't easy. Many undocumented immigrants have been shut out of access to health insurance, and they are not allowed to buy insurance on the health care exchange. Anyone can buy private insurance though, but often cost is a barrier.

Those that don't qualify for the federally mandated health care options usually access emergency health services or visit local community clinics like RotaCare Richmond or LifeLong Medical Care.

There are some healthcare programs for undocumented immigrants. They include Family PACT, a state program that pays for sexual and reproductive health services; pregnant women are eligible for Emergency Medi-Cal, and some can qualify for the AIM Program– Access for Infants & Mothers.

Children under the age of 19 are eligible for Contra Costa County's basic health care program, or Kaiser Permanente's child health plan.

Despite the benefits, getting even documented Latinos to apply for health insurance can still be a hard sell—especially for those who come from mixed immigration status families. They fear their signing up could tip off immigration authorities to undocumented relatives and put them at risk of deportation.

Health care educators are now distributing flyers from the U.S. Immigration and Customs Enforcement that reassures documented immigrants from mixed status families that the information they provide on their health care applications won't jeopardize their undocumented family members.

"This year we are really stepping up our game and letting people know that we only need the social security numbers and consent for individuals that are looking for coverage from Covered California, not the people applying on their behalf," said Nestor Certa, a Covered California certified enrollment counselor.

"Even if they don't have a legal status, they can still apply on behalf of their kids and we encourage that," he added.

Recipients of the Deferred Action for Childhood Arrival, or DACA, can now apply for state-funded Medi-Cal if they meet the income eligibility, which is $16,105 for a single person and $32,913 for a family of four.

It's good news for Raquel Perez, a DACA beneficiary. She was among dozens of Richmond residents who recently gathered at the Nevin Community Center to listen to presentations about what federal health care reform options are available. It was the first time she heard she was eligible for health insurance.

Not having health insurance "made things a little hard for me," the 27-year-old Richmond resident said. She currently works as a substitute teacher and isn't eligible for health benefits.

"I need to have insurance and I feel good that I'm eligible for something so I can see a doctor if needed and not have to worry about the bill," she said.

Perez is now making an effort to let others know about what health insurance options might be available.