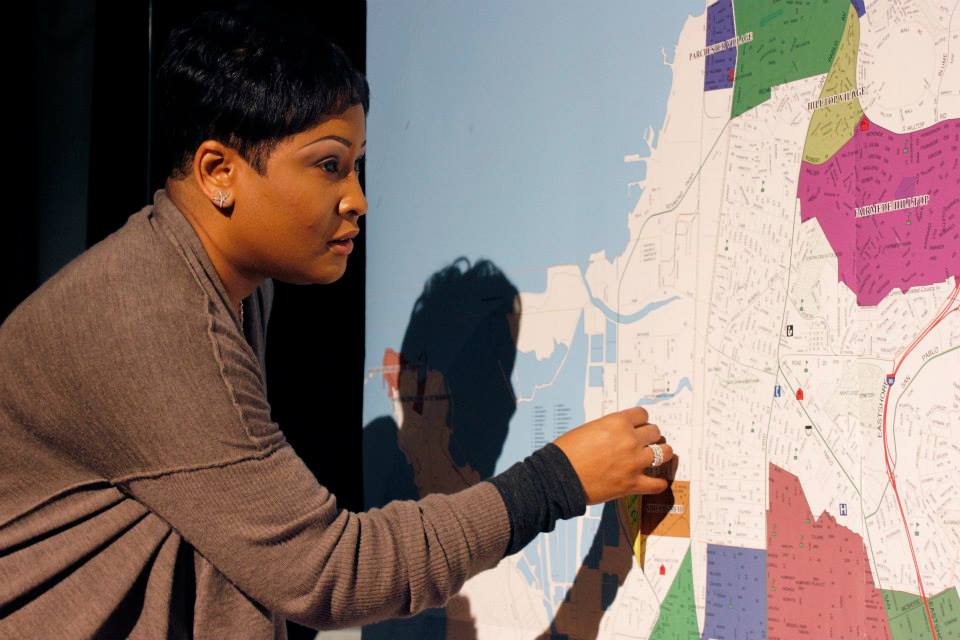 07 Jan

Mapping the Renaissance in Richmond

From the Pulse News Desk

Residents in Richmond will soon have the ability to map landmarks, businesses and even stories to create a new, dynamic representation of the city.

Healthy Richmond — part of a decade-long statewide initiative called Building Healthy Communities, sponsored by The California Endowment — launched the mapping project at its end of year celebration at the East Bay Center for Performing Arts on Dec 18.

The project features a partnership with PulsePin, a mobile app that is designed to provide communities with a platform to connect and share information.

The year-end celebration,"On the Map – Stories of Richmond's Renaissance," featured a live jazz performance, art on display, hors d'oeuvre and a sharing of ideas. Throughout the night, community partners mingled and celebrated the accomplishments of 2014 while looking forward to more successes in the coming year.

"It's an old idea and we wanted to bring it back," said East Bay Center Director Jordan Simmons, of the mapping project.

"A lot of folks see Richmond as a monolith," Simmons said. "They have heard negative things in the past, over time, and you know if you got out and try to battle that stuff it would be forever."

The mission of Healthy Richmond is to help make Richmond a place where all children are safe, healthy and ready to learn. The mapping project is one step toward that goal.

The idea came from the "Changing the Narrative" work group, one of three working groups that are part of the Healthy Richmond Economic Revitalization Action Team.

Some of the first stories placed on the map were of residents embracing Obamacare, local youth holding a school board candidates forum board, downtown Richmond becoming a hub for new business and Richmond poets representing in Chicago.

"We thought it was a good idea to show people that not only are there people and things of beauty in Richmond but here are the places where that is happening," Simmons said.