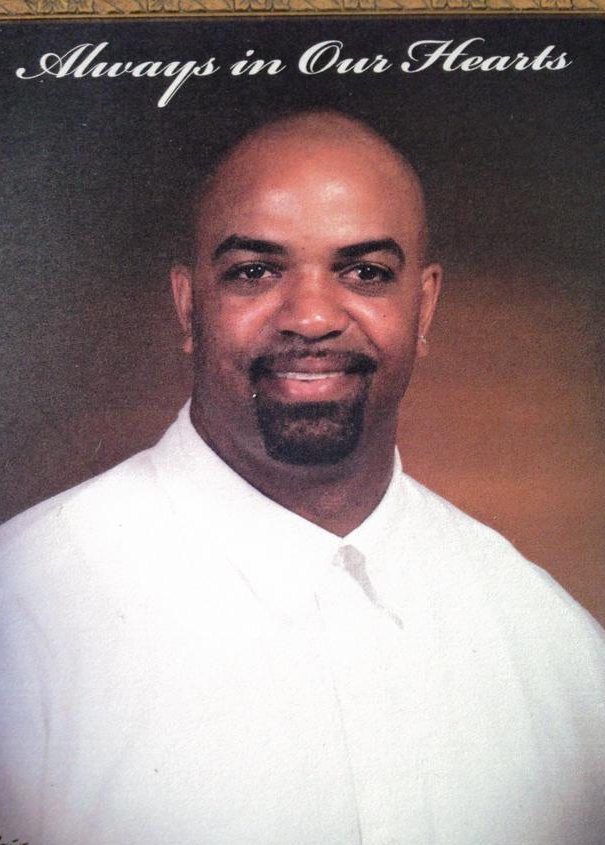 08 Jan

Art and Soul Within: Richmond Celebrates the Life of Anthony Allen

By April Suwalksy
Writer's Note: I met Anthony Allen about seven years ago while working with the Richmond Community Foundation. I was new to Richmond, and Anthony welcomed me and helped me get settled. We worked together on several projects for the Nystrom United Revitalization Effort (NURVE), and with youth who were organizing for community change.
One of my favorite memories was co-designing outreach materials and a logo for NURVE. He had the vision, and I helped render it in Illustrator. When we were finished, Anthony proudly displayed it as wallpaper background on his phone.
He and I also bonded over our passion for community work, and fear of public speaking – which we both endeavored to overcome.
An ever positive, deeply caring, and insightful person, Anthony never failed to ask how I was doing, or give me a big bear hug when ours paths crossed. He always brought a smile to my face, and I loved running into him and his family at the Richmond College Prep Schools.
I am proud to have known him and honored to have watched him change Richmond. The true magnitude of his impact will continue to be realized for years to come.
RIP, Anthony. You are missed.

Anthony Charles Allen, born in San Francisco on September 24, 1962 and attended Galileo High School where he excelled at track and field, making it to All-City championships and setting records along the way. His drive and love for athletics carried through to adulthood, and to his children.
As an adult, Allen coached and mentored young people in their athletic pursuits, focusing especially on his two youngest daughters Zarrie and Atallah who shone as members of the Oakland Police Activities League (PAL) Track and Field team. He was a dedicated and devoted husband to his wife Anissa Jones, who described him as her "rock and soul mate."
Margaret Dixon, board president of Oakland PAL and a retired Oakland police officer of 25 years, recalled how fortunate the team was to have "not one, but two stars!" in the Allen daughters, as well as a team dad who was a steadfast supporter and mentor.
But Anthony's involvement in the community went beyond his children's hobbies. Anthony loved his Richmond community, and that love translated into concrete action in ways that were publicly visible.
In 2009, he helped organize and champion the East Bay Center for the Performing Arts' Iron Triangle Legacy Project that sought to honor and preserve the history of the neighborhood through storytelling, art and media projects. He was active in the Contra Costa Interfaith Supporting Community Organization (CCISCO) and the Iron Triangle Neighborhood Council, where he partnered with local nonprofits and city agencies to improve public safety, beautify the Iron Triangle neighborhood, amplify the voices of residents and support schools.
During his life-honoring celebration at the historic North Richmond Missionary Baptist Church on Saturday, Jan. 3, about 500 people gathered to show their love for Anthony — who died unexpectedly of a heart attack on December 27.
As family, friends, and community members crowded into the church – even filling the choir space behind the altar – warm sunlight shone through towers of gold and pale yellow windowpanes, dappling the aisles and enveloping the sanctuary with serene, palpable energy.
The service, an expression of love and faith, included tributes by the diverse community of people whose lives Anthony touched. There were powerful and moving speeches by family members, as well as remembrances and proclamations by local dignitaries and civic leaders who knew him well, including Richmond's Police Chief Chris Magnus and Richard Boyd, a community leader and organizer. The North Richmond Missionary Baptist Church and the Iron Triangle Neighborhood Council issued resolutions recognizing Anthony's service, leadership, and contributions to his community.
Luma Cortez, a close friend of the family, read an obituary that included some of Anthony's own words: "Just because you're poor, it doesn't mean you're spiritually dead…Art comes from within – soul. When you create a piece, something that people can related to or react to, it acknowledges that you are alive."
Anthony was a talented architect and designer, working on many projects in different sectors. His work included designs with Sephora and Chiron, and he also contributed significantly to local community revitalization efforts – such as Richmond's Elm Playlot, Nevin Park, and the Nystrom United Revitalization Effort.
He envisioned these spaces as family-friendly areas that were safe, beautiful, inclusive and alive.
"If you want to know why the kids are able to play soccer at Nevin Park…thank Anthony. If you want to know who taught the young people how to build a model to scale so they could create Pogo Park…ask Anthony," said Boyd, a close friend of Anthony's, and an organizer with CCISCO and Richmond's Safe Return Team.
CCISCO's Executive Director Cristina Hernandez said she knew Anthony for about nine years. She said that much of the improvement in community relations between "black and brown residents" was due to Anthony's work. She pointed to the beautiful and large community in the pews as a tribute to Anthony's ability to bring people of different backgrounds together.
In 2013, Anthony rededicated himself to the Baptist faith and joined the North Richmond Missionary Baptist Church. Reverend Dana Keith Mitchell, who officiated the "homegoing" service, recounted Anthony's participation in the church. He was a member of the Usher Board, Men's Choir and Brotherhood Ministries.
As ushers wended their way through the aisles with tissues, a choir member led the church in "My Soul Has Been Anchored in the Lord." Hundreds swayed, sang, raised their hands in praise, and tapped their heels to the beat. When the song ended, the crowd erupted with applause and "Amen!"
Anthony was 52 years old. He is survived by his father, wife, seven children, four sisters, two brothers and seven grandchildren.