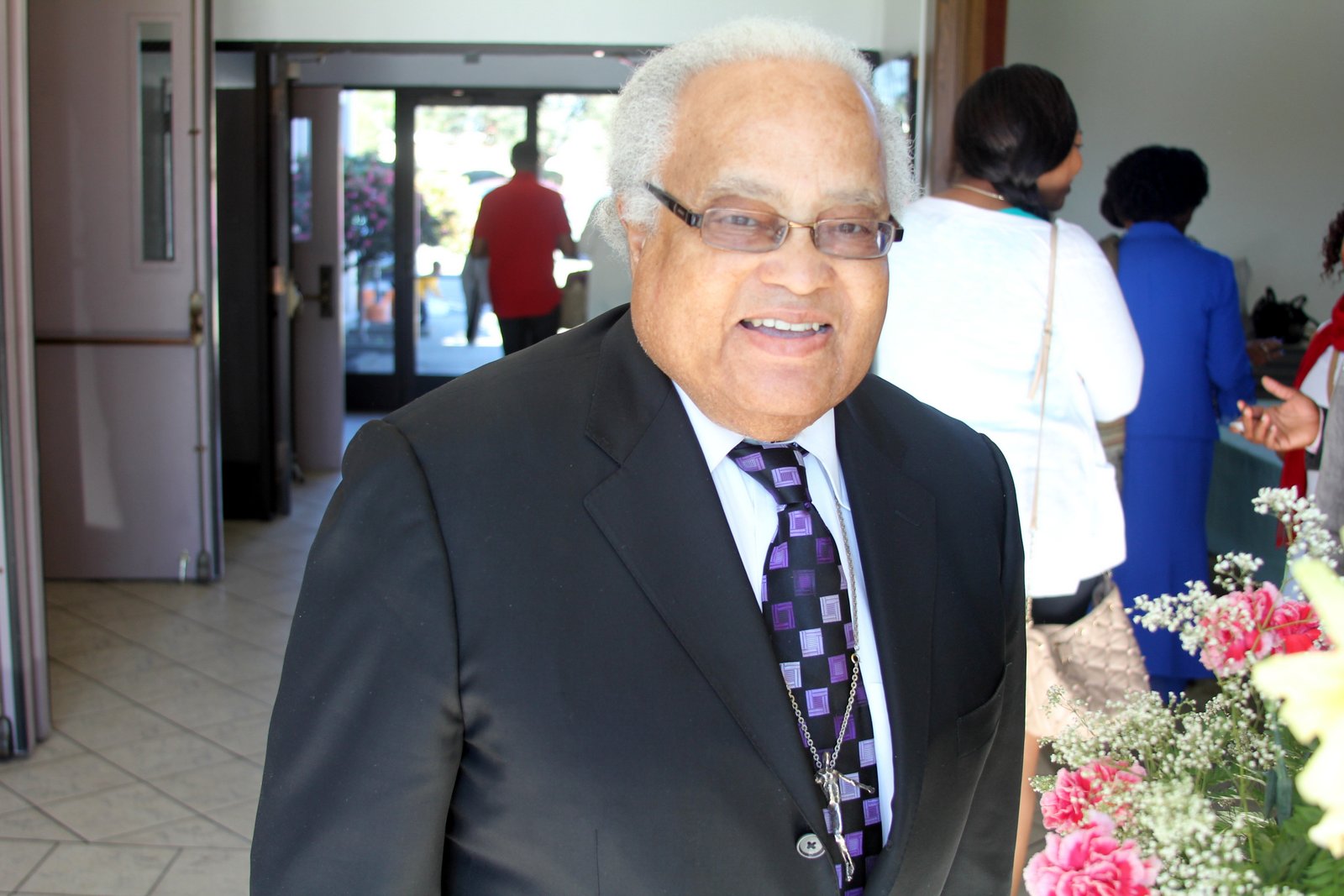 02 Feb

A Local Leader, a National Movement

by Nancy DeVille

The decision was easy for Phil Lawson.

On a brisk morning in March 1965, he packed his car for a long trek from Delaware, Ohio to Selma, Ala. answering Martin Luther King Jr.'s call for people to join what would be the final and successful march from Selma to the state capitol in Montgomery to persuade white lawmakers of the need for a voting rights act.

Lawson, then a senior at the Methodist Theological School, understood the risks. Just weeks earlier, Black residents of Selma had attempted to peaceably march across the Edmund Pettus Bridge en route to Montgomery to demand equality in voting rights in the segregated South. They faced a blockade of state troopers who ordered the marchers to disperse, and when they refused, the marchers were attacked with tear gas, beaten unconscious and trampled by police officers as white onlookers cheered.

"Nothing had to spark me or set me on fire to go to Selma," Lawson said during a recent interview at a coffee shop in nearby Hercules. "I was born black in America and I was living among racist white people. Every time I left home I was encountering a hostile racist world."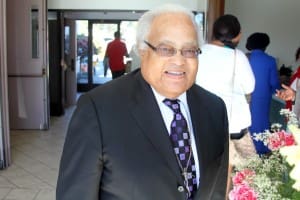 Lawson traveled with three of his white classmates to join the last leg of the 52-mile march. Despite their backgrounds, they shared a common sense of outrage over the humiliation of Jim Crow laws. But it was a risky move for whites and blacks to travel together through the segregated South. Although Lawson and his classmates returned home unharmed, after the march civil rights activist Viola Gregg Liuzzo was murdered by members of the Ku Klux Klan while driving a black man from Montgomery to Selma.
"Driving down I didn't think about the potential danger or the sense of peril that we may have faced," he said.
Half a century later, Lawson, now 82, relived the memories of that march as he watched "Selma," the Oscar nominated film that depicts the violent weeks when King led a movement for federal action to protect black voting rights in one of the most racist counties in Alabama.
"Watching some of the scenes was like I was living the experience all over again. There was never any doubt; I had to go to Selma. I didn't have any choice."
"Selma" was released at a pivotal time in American history. The "Black Lives Matter" movement continues to gain traction as protesters rally against police violence, sparked by the non-indictments of officers involved in the deaths of Michael Brown and Eric Garner.
Lawson believes this kind of groundswell is important but says it doesn't compare to the civil rights movement.
"A protest is not a movement," he said. "A protest is saying, 'Ouch you hit me,' but a movement is developing a remedy for that. And you have to have a methodology. People have not decided on a firm methodology of dealing with issues they want to solve.
"You can't have a protest every night," he added. "It will wear you out, dissipate your spirits and you won't get many recruits."
A life long battle
Lawson was deeply rooted in the fight for equality long before the Alabama march. His grandfather was a slave who escaped on the Underground Railroad from Maryland to Canada. His father, James Lawson Sr. was a Methodist preacher.
By the time Lawson finished high school in 1950, he knew he'd follow his father into the ministry. Since moving to California in the 1970s he's led three congregations – El Cerrito United Methodist Church, First United Methodist Church in Vallejo and most recently Richmond's Easter Hill United Methodist Church. Before coming to California, Rev. Lawson was pastor and executive director of the Methodist Inner City Parish in Kansas City, Missouri.
But his vow to nonviolence began when he was 14 years old and a high school freshman in Massillion, Ohio. While trying to grab an after school snack with his white band members, Lawson was denied service at a local drugstore.
His four white classmates stood by him, saying, "If he can't eat, we won't eat."
"They didn't want to lose the money so they served us," Lawson said. "But when he brought me a Coke, it was saturated with salt. And when my classmates threatened not to pay because of it, he brought me another Coke. That was my first time understanding how to combat racism in an nonviolent way," Lawson said.
It was just the beginning of a lifetime of work in nonviolent resistance and the battle for freedom and equality.
Following his high school graduation, Lawson joined the Fellowship of Reconciliation, a national interfaith peace organization. As part of the organization, he traveled to Washington D.C., joining other youth from around the country where they experimented in non-violent direct action to integrate movies, swimming pools and drug stores in the nation's capital.
"That was dramatic," he said. "That was the first time I was attacked and hit with stones. I had to learn how to be nonviolent and I was only 17 years old."
Although it's been decades since Lawson had to worry about segregated public places he continues to help those who remain opposed. He still follows the techniques of Gandhi and King to combat nonviolence, ideals that were also endorsed by his order brother James Lawson, also a Methodist minister. The older Lawson, who now lives in Los Angeles, was drafted by King to teach the principles of passive resistance to Nashville college students, who waged a war against segregation with sit-ins, stand-ins at movie theaters and the Freedom Rides in which they integrated interstate bus facilities.
During the late 1960s, Phil Lawson's ministry for justice took a surprising turn that brought him in close relationship with the Kansas City Black Panther Party following the assassination of King. When the U.S Internal Security Committee of the U.S. House of Representatives began its investigation into the Black Panther Party, Lawson was one of the first to be subpoenaed.
"I did not consciously decide or look for something to get in to," he said. "My understanding is that God does that; He calls people to rise up."
Lawson recently retired as the interfaith program director for East Bay Housing Organizations (EBHO), which works to expand affordable housing options in Alameda and Contra Costa counties. He currently leads EBHO's initiative, the interfaith action in housing program and continues to work with several Bay Area organizations like Richmond Vision 2000, Northern California Inter-Religious Conference and the Greater Richmond Interfaith Program (GRIP).
Lawson spent years advocating for justice for the gay, lesbian, bisexual and transgender community, the homeless, immigrants and refugees. During the Occupy Oakland movement, Lawson offered training to dozens of ministers and participants. In 2012, the retired pastor joined his brother Jim Lawson and Vincent Harding, also an activist in the civil rights movement, to organize the National Council of Elders. The national organization supports equality for the women's, immigrant justice, labor rights and the LGBT movements.
Rev. Lawson is a champion for social justice," said Kia Croom, community relations director for GRIP. "He is a person who regardless of one's color, creed or denomination, he advocates for civil liberties and rights for all people. And he's just overall a great person."
Even at 82, Lawson has no plans of slowing down.
"He who believes in justice cannot stop until it comes," he said.