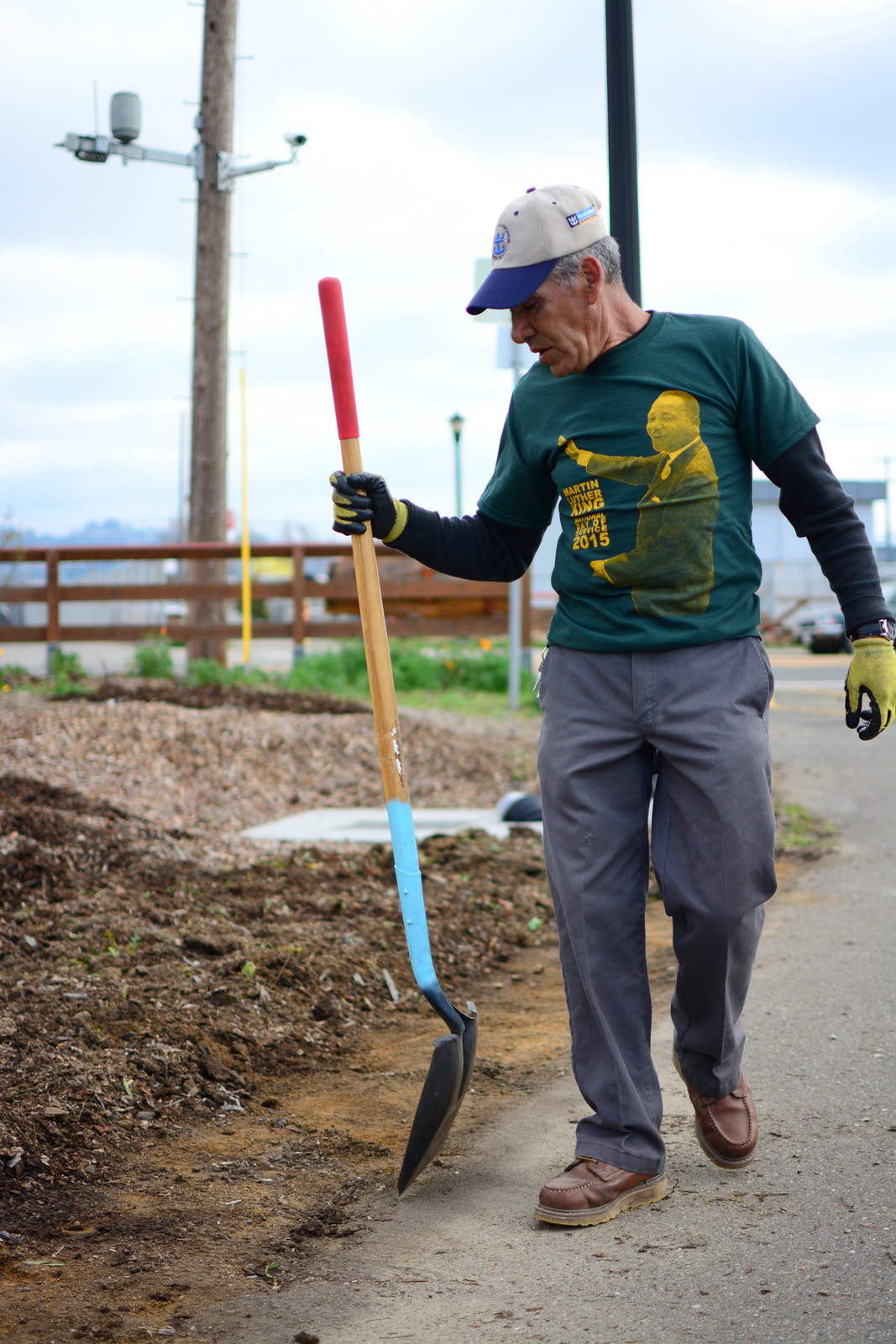 06 Feb

Continuing a Tradition of Service

Photo Essay, David Meza

Nearly twenty organizations working under the umbrella group "Friends of the Richmond Greenway," and hundreds of participants came together on January 19 for the 8th annual Martin Luther King Jr. National Day of Service on the Richmond Greenway—a special tradition in Richmond.

The day of service started with big smiles and sleepy children as volunteers picked up trash, laid down mulch to help control weeds, planted native flowers and shrubs and rode bikes up and down the greenway.

This year, residents also gave input to shape the new "Unity Park," a $5 million project funded by the California State Parks Department to transform sections of the greenway into a park featuring a community plaza, children's play area and community garden. According to organizers an estimated 80 local residents will be hired and paid prevailing wage from the grant funds to complete specific tasks.

Chiffon Pruitt from Artisan Hub, a Richmond art collective, led a group providing input on the greenway and added mulch to a newly adopted spot.

The event also drew out newcomers to Richmond, like Shala White from Pinole.

"I never knew anything about the greenway," White said. "I got there and I was impressed that the community could come together to create something so beautiful in a town that has so much negativity pinned to it."

"My favorite part was seeing people from the mayor on down to high schoolers of every race, ethnicity and background come together to enhance their community," she added.