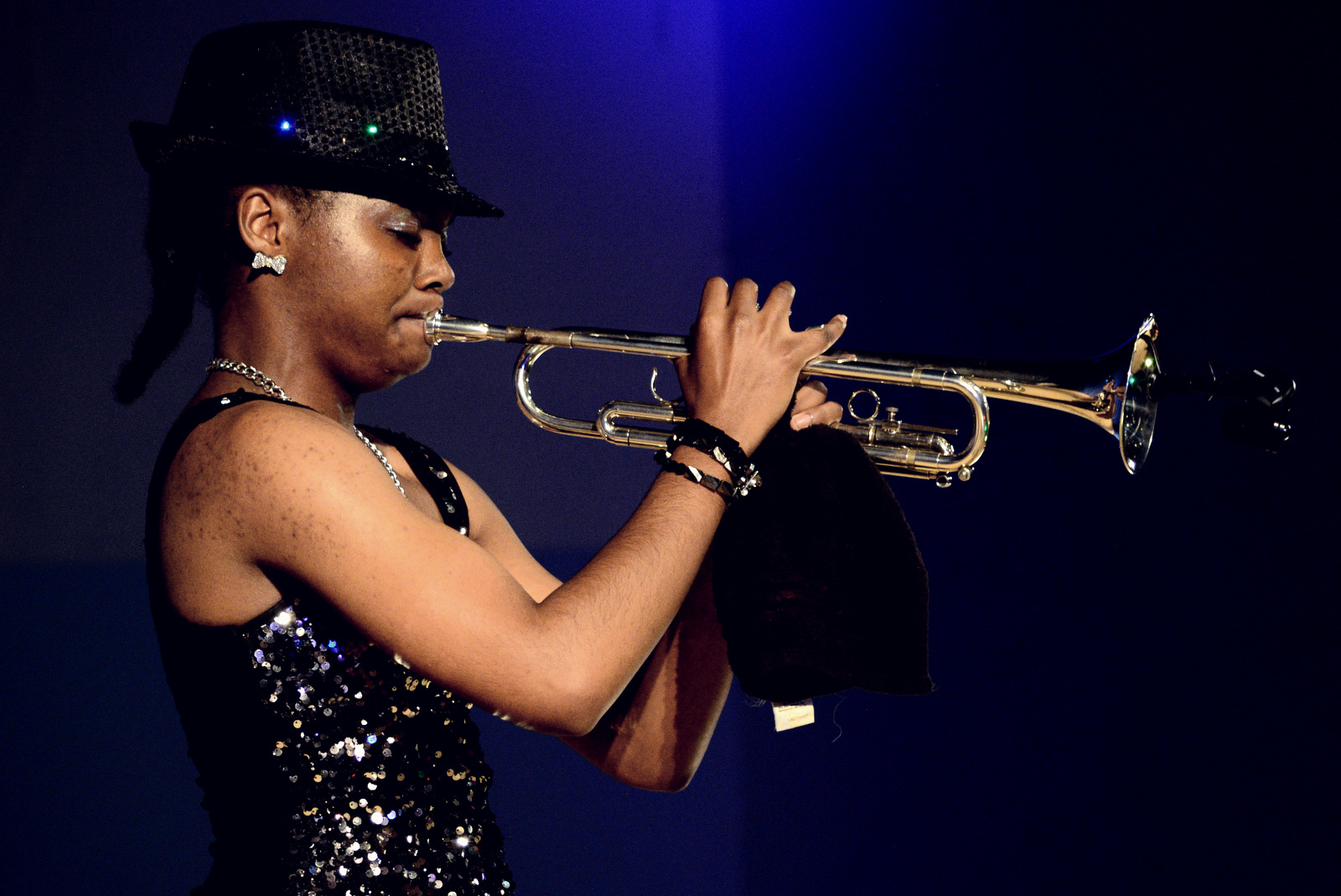 26 Feb

Richmond Talent Show Unites Old and New

By David Meza

Some of the city's and Bay Area's finest performers—of all ages—showed off their singing, dancing and musical skills in the Richmond Memorial Auditorium on February 8.

Johnny Holmes, who has hosted talent shows in Richmond since 1968, presented the event, dubbed the "2015 Talent Show Reunion Old & New School."

"I started because I needed funds for my track team, the Half Steppers at Kennedy High School," said Holmes. I used the money from talent shows to buy uniforms and stuff like that. It was a real big thing back then."

This year Holmes was at it again, raising money to take the Half Steppers to a competition in Norfolk, Virginia in July.

The "Old School" reunion theme brought out talent both young and (a bit) older as many of Richmond's OG dancers brought back dance moves like the robot to compliment the youngsters' new styles like crunking and twerking.

The days' winners were Ms. De' Or in the elementary and middle school
division, Noah Simpson, Jalen Justice and Derrick Daniels in the high school division and the group First Contact in the open and old school division, who each won a $500.00 cash prize.

Many in an audience of over 400 people yelled and screamed with excitement throughout the show, even running up to the stage during some of the best performances.

Teijae Taylor, an employee at Bay Area Rescue Mission, brought 11 children and two adults from the Mission with her, in the hopes of inspiring them.

"A lot of the children have never seen entertainment like this," she said. "For them to see other children their age able to show their skills, I thought it would a blast."

Taylor added that she also came out to see the OG dancers perform. "I grew up with them and I know the skills they have," she said.

The show also featured a performance by Richmond native and professional dancer, Ladia Yates who has danced with Missy Elliot and Janelle Monae, and most recently with Usher on the "Today" show.

"I choose to dance here because this is my home town," said Yates, adding that she won the talent show twice when she has in high school.

Another previous winner, saxophonist Kalin Freeman, came after trying out for the television show, "America's Got Talent, the day before.

"I'm waiting for them to call me back in about three weeks," Freeman said.

"It was an amazing event and I'm really happy that it came back to life again," said Tania Pulido, who performed a hula-hoop dance for the contest.

"I had no idea of the legacy of the event. Its awesome that they recreated the event to allow the younger generation to tap in into it and get a little taste of what Richmond used to be back in the day," she said.