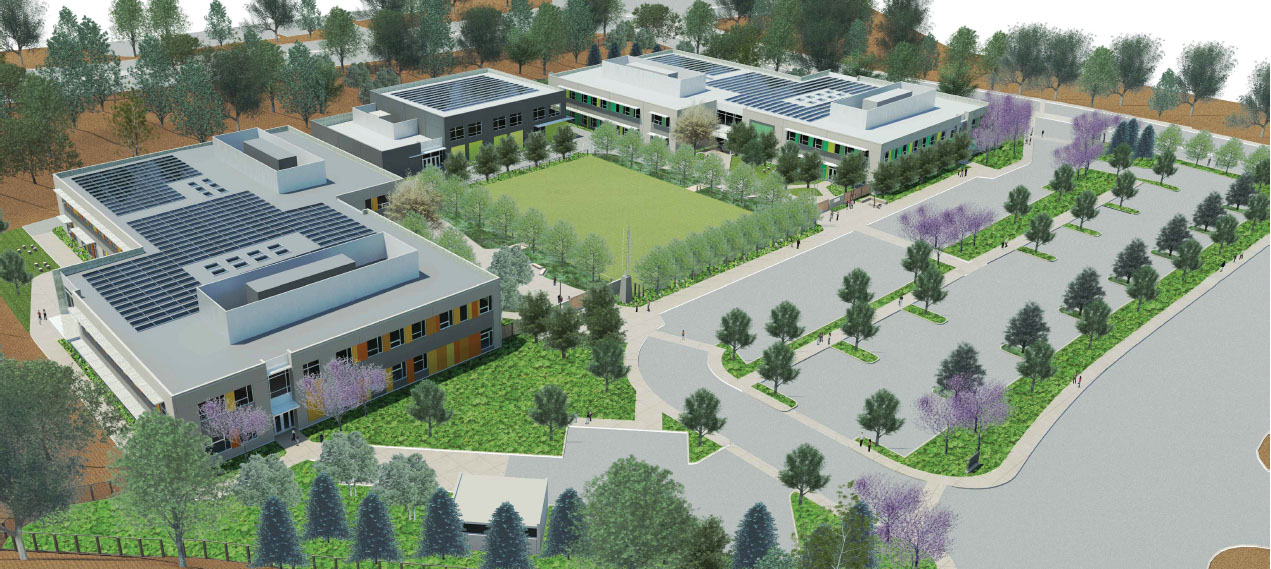 07 Mar

New Charter Schools to Open in Fall

By Nancy DeVille

Two new charter schools focusing on technology, high graduation rates and college readiness will open near Hilltop Mall this fall, and are taking applications now.

Aspire Public Schools will open Aspire Richmond Technology Academy with an enrollment of 244 students in grades K-5 and Aspire Richmond California College Preparatory will enroll 280 students in grades 6-12 for the first year.

A 135,000 square foot building is under construction on Hilltop Mall Road, just across the street from Wal-Mart in Hilltop Mall.

"We like to go to places where families need some high quality options and we are really excited about being part of the landscape in Richmond," said Kimi Kean, Bay Area superintendent of Aspire Public Schools. "We've been in communication with a lot of families who really want some different alternatives where they can send their kids. "We've gotten a great response so far."

Aspire officials say their small class sizes, technology emphasis, variety of advanced placement offerings, high graduation rates and track record of 100 percent of graduating seniors accepted to four-year colleges are attractive to parents.

The school will use curriculum aligned with Common Core state standards and to earn a high school diploma students must pass five college courses. Aspire partners with UC Berkeley to connect students with mentors and provide opportunities to audit classes and summer sessions, which are held at the university campus.

"When we receive students in kindergarten we start talking and working with families about college as the end goal," Kean said. "Our approach is that all of our students are going to college."

Aspire received final approval from the West Contra Costa school board in December. The district currently has seven charter schools operating in Richmond.

The schools are under construction on a site that was once home to an Albertsons grocery store. Most recently there was a bank and a few businesses operating on the property before they were razed to make room for the school.

"Some were surprised it was not a grocery store, but a school," said Cesar Zepeda, president of the newly formed Hilltop District Neighborhood Council. "But a lot of neighbors are glad to see something being built and not just vacant buildings because that area has been undeveloped for quite some time."

Aspire Public Schools was launched in 1998 when longtime public school educator Don Shalvey joined forces with Silicon Valley entrepreneur Reed Hastings. Nineteen years later, Aspire serves 14,000 students, predominantly from low-income backgrounds, in 38 schools throughout California and in Memphis, Tenn.

In the Bay Area, there are 10 schools in Oakland, Berkeley and East Palo Alto. Aspire holds about three more weeks of classes than a traditional district calendar.

"We believe kids need more time and support to really reach these high expectations around college readiness," Kean said.

Since roughly 40 percent of the students at Aspire's Berkeley campus commute from Richmond, school officials have decided to close that location when the Hilltop facility opens this fall. The Berkeley campus has an enrollment of 560 with 48 percent Hispanic and African American respectively, 1 percent Pacific Islander, 1 percent Asian American and 1 percent Caucasian, according to the school's website. Eighty-four percent of the students come from low-income families, officials said.

Aspire is currently accepting applications and if the number of students who wish to attend exceeds the school's capacity, attendance will be determined by a public random lottery drawing.

To learn more: For more information or to apply to Aspire Public Schools, visit http://aspirepublicschools.org/enroll/.