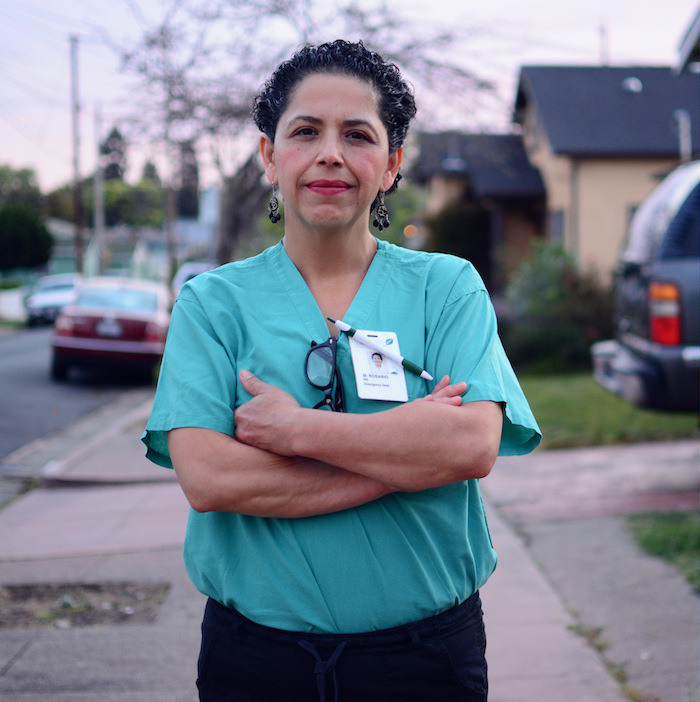 25 Mar

ER Nurse: Closure of DMC Will Be 'Catastrophic'

By Nancy DeVille | Photo by David Meza

As the threat of Doctors Medical Center's shutdown draws closer, Maria Sahagun says she still hasn't given up hope.

An emergency room nurse at DMC, Sahagun and her colleagues have spent months urging the West Contra Costa Healthcare District to come up with a solution to save the financially strapped hospital from closing. She posts updates on Facebook to inform residents of the latest hospital news and she regularly attends community and city council meetings advocating for resources to keep DMC afloat.

Her latest campaign is a series of YouTube videos offering warnings of the dire effects the hospital's closure will have on the San Pablo and Richmond communities.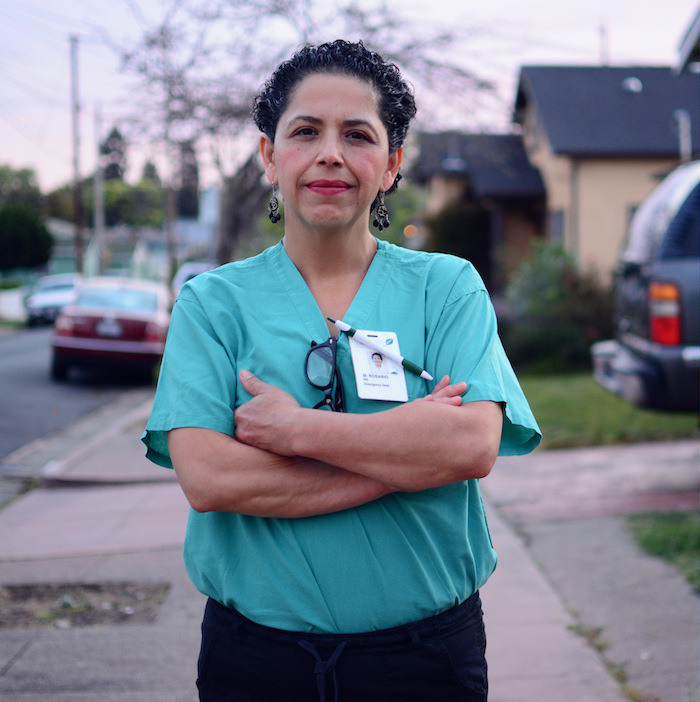 "I cannot let this go without turning [over] every stone," she said recently following her shift in the hospital's ER. "There are so many families out there that will be affected because of the lack of access if this hospital closes."
For Sahagun, the fight for quality accessible health care is personal. She vividly remembers watching her ailing mother, who was battling terminal cancer, wait for 12 hours in a Compton, CA. emergency room just to see a doctor. That experience is the drive that keeps her fighting, she said.
"If this hospital closes," she said, "there will be increased waiting times at area hospitals. And it hit me that so many families with a great matriarch will be affected like I was because of lack of access to the medical system."
"The impact is going to be catastrophic," she said.
Sahagun says residents are already seeing an impact since services at DMC have been discontinued. Former DMC patients are now forced to ride public transportation to chemotherapy appointments three times a week, she said, while others have complained about relatives being transported to Alta Bates Hospital in Berkeley since DMC no longer accepts ambulance service.
Shuffling these residents around could have "devastating" effects on their health, Sahagun said.
"Because of the increase in transport time, there will be death and disability," she said. "If you have a stroke or heart attack, every minute counts."
Sahagun, who lives in Richmond, started working for DMC seven years ago. Despite its financial woes, she said, she believed that the hospital played a crucial role in the community.
As the hospital's board continues to debate its future, Sahagun says she has no plans of walking away.
"We're really serving a population in need," she said. "I am committed to staying until the end."