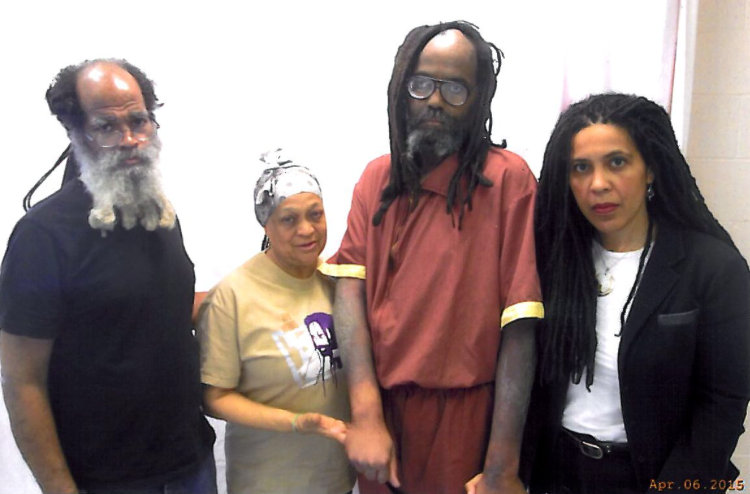 17 Apr

Mumia Case Highlights Lack of Health Care in Prison

Commentary, Asani Shakur

Mumia Abu-Jamal's recent trip to the hospital should make us take a second look at the way we provide health care to those who need it most.

Abu-Jamal, who has spent over 30 years incarcerated, made news on March 30, 2015, when he was rushed from Mahanoy State Prison in Pennsylvania to a nearby hospital. He arrived at the hospital in a diabetic shock with his blood sugar level at staggering 779. Medical officials said that if his levels reached 800, Abu-Jamal would have gone into a diabetic coma. His sodium level was also reportedly at 168.

Abu-Jamal, who was convicted in 1982 for the murder of a police officer, has become a worldwide figure. Many of his supporters have followed his case closely and believe the former Black Panther and radio journalist is innocent.

As soon as the news of his health broke, his supporters and family spread the word through social media, press conferences, and street protests, urging people to call the hospital and prison to demand that Abu-Jamal receive adequate health care. On April 1, Abu-Jamal was transferred back to prison, but his family says he is still in need of a diabetes specialist, dermatologist and nutritionist.

But with an estimated 80,000 prisoners with diabetes in the United States, how many more inmates – who don't have the international recognition of Mumia Abu-Jamal — are not receiving sufficient health care?

As a former prisoner myself, I witnessed the medical neglect inside prison. Guys had to suffer for hours and over the weekend because medical officials were unwilling or unable to see to all of the inmates' requests, from allergies to high blood pressure and more severe health problems.

Much of the neglect that I saw was the result of the medical team being understaffed. Inmates would not be seen for small (but painful) health problems from a bad toothache to a broken hand or shoulder. In this case, guys would make a support sling out of a shirt and sock.

It would take weeks to be seen. The waiting list seemed to be as long as the list for Section 8 housing.

When the prison medical staff yelled, "Pill line," guys would race to the line and hope they could get their pills before the medical staff closed their shop. (The pills would be taken in front of the staff who made sure you swallowed them.)

On weekends we were on our own. Unless someone fainted or drew blood, you wouldn't be seen because there was no medical staff on the weekends. As if people don't get sick from 5:00 pm on Friday to Monday morning. Many guards could care less if you were sick. Some would just say, "Don't come to prison."

A 2009 study by the American Journal of Public Health found that access to health care in federal, state, and local jails is poor.

This raises the question: With all the debate about Obamacare, did either party ever really include inmates when they talked about equity of health care for all Americans?

Health care should be available to Mumia Abu-Jamal and every other American, regardless of their wealth or status or whether or not they are behind bars.