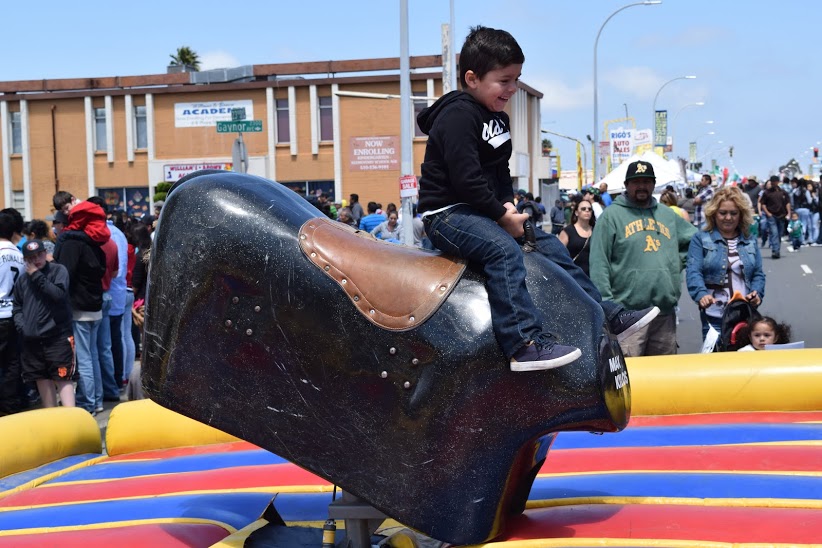 14 May

Cinco de Mayo Festival, Better than Imagined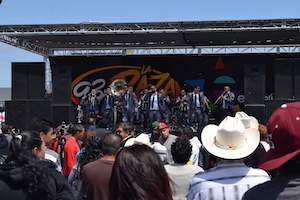 Photo Essay, Josue Hernandez
Each year thousands of people come out for one of Richmond's biggest events, the annual Cinco de Mayo Festival organized by the 23rd Street Merchants Association. This year it was held on May 2, and for the first time I decided to see what all the hype was about.
The free, all day celebration of Mexican culture included exhibits, live music, dancing, food and fun for the kids with jumpers and slides.
After years of not attending, I went this year to work with my mom, Gloria Hernandez, selling food at the event. My Mom has always been a good cook and last year she started her own business, Gloria's Tacos, catering weddings and parties.
My sister, Karina Hernandez, and I took orders as Mom made traditional Mexican fare —tortas, tacos, aguas frescas and more.
Once there, I was surprised by how many people families attended and I wondered why I didn't come every year. I thought it was going to be people drinking, being obnoxious and not celebrating in a respectable way, but it was not like that and it blew me away.
The vibe was energetic with something happening at every spot along two miles of 23rd Street between Clinton Avenue and Rheem Avenue. Seeing the traditional native dancers perform the dances that my ancestors did while chanting in old native languages made me feel connected to my Mexican roots. Vaqueros atop horses also danced around, performing and low riders showed off their classic cars.
Mexican flags waved in the wind around the festival and people sold handmade, traditional goods from Mexico. My grandmother also had her own booth, selling Mexican ponchos and folklórico dresses.
After such a good time this year, I'm ready for the next one.