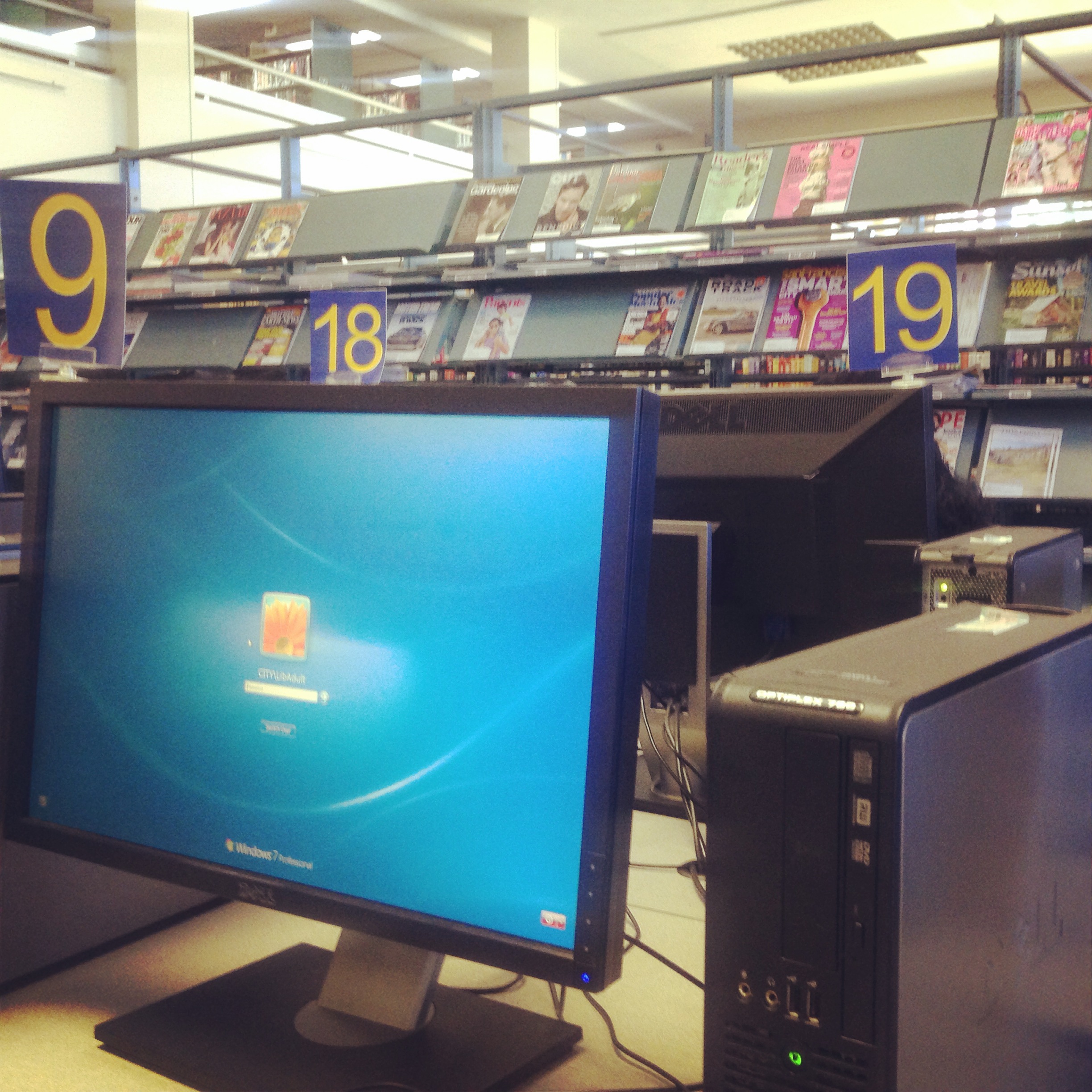 23 Jun

Richmond Seeks to Bridge the Digital Divide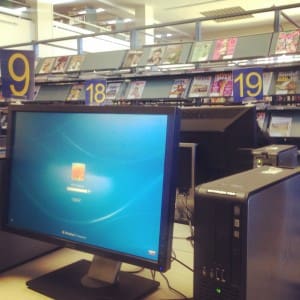 News Report • Nancy Deville
The days when homework only required lined notebook paper, a No. 2 pencil and a bulky thick textbook are long gone. Now teachers assign homework that requires Internet access.
But when parents like Lourdes Avila can't find room in the monthly budget for Internet service, they fear their kids will fall behind.
"We looked into getting Wi-Fi but it's just so expensive," said Avila, whose son Alejandro is a rising sophomore at Richmond High School. "Even if there's a special when the prices go up after a month, it's just not affordable for us. So far my son's teachers have been pretty understanding but I worry about what will happen next school year. I try and get him as much help as I can."
When Alejandro needs Internet access to finish a homework assignment, he's forced to stay late after school or wait in line at the Richmond Public Library to use a computer.
City officials are working to help ease Richmond's digital divide by providing free Internet service in underserved neighborhoods. One million dollars will be drawn from Chevron's $90 million community benefits package to fund the initiative. No timeline is set for when the community Wi-Fi project will launch, as it will depend on when the funds will be allocated, city officials said. But the first phase will start in the Iron Triangle where more than 2,000 homes, or 40 percent of the neighborhood, are without broadband.
"There is a saturation of homes that are already paying for service, but we are looking to assist the community members that currently don't have Internet access," said Sue Hartman, information technology director for the city of Richmond.
"Internet shouldn't be throttled with limited bandwidth for underserved communities and greater bandwidth for the folks that can afford it."
Last year Building Blocks for Kids provided antennas that offer free Internet to a few households in the Iron Triangle. The city's program would expand the Wi-Fi offerings.
The city's broadband program will coincide with West Contra Costa Unified School District's plan to distribute tablets to students starting in 2016-17 school year.
"Several other Bay Area cities have focused on external community Wi-Fi but Richmond is working to bring free wireless Internet inside the home," Hartman said.
While the digital divide has narrowed dramatically in the past decade, one in five households in California still doesn't have Internet access at home, according to a statewide Field Poll released last month. The findings reveal that those least likely to have Internet access at home are adults who have not graduated from high school, seniors, adults with disabilities, Spanish-speaking Latinos, low-income households and non-citizens. According to the poll, 79 percent of California adults have high-speed Internet at home, which is up from 55 percent since 2008.
The divide can also be traced to educational outcomes, a problem known as the "homework gap." It's an issue teachers are trying to balance. As they work to integrate technology into the classroom to better prepare students for the real world where computer skills are mandatory, teachers also don't want to penalize those whose parents can't afford Wi-Fi service at home.
"The district has done a lot to make sure students have equitable access to technology in schools so that gap is closing," said Ben Gill, who teaches information technology at De Anza High School. "At-home Wi-Fi is no longer a luxury. It is a necessity and it really comes down to the haves and have-nots."
Gill says he runs a paperless classroom and it can be hard for some to keep up.
"Those students that don't have that broadband connection at home, they get creative and use their smartphones for a lot of stuff. But a lot of time, they can't. So they end up behind and have to stay after school and have to give up other extra-curricular activities.
"A kid shouldn't have to make the choice of playing football or doing their homework after school just because they don't have broadband access at home."