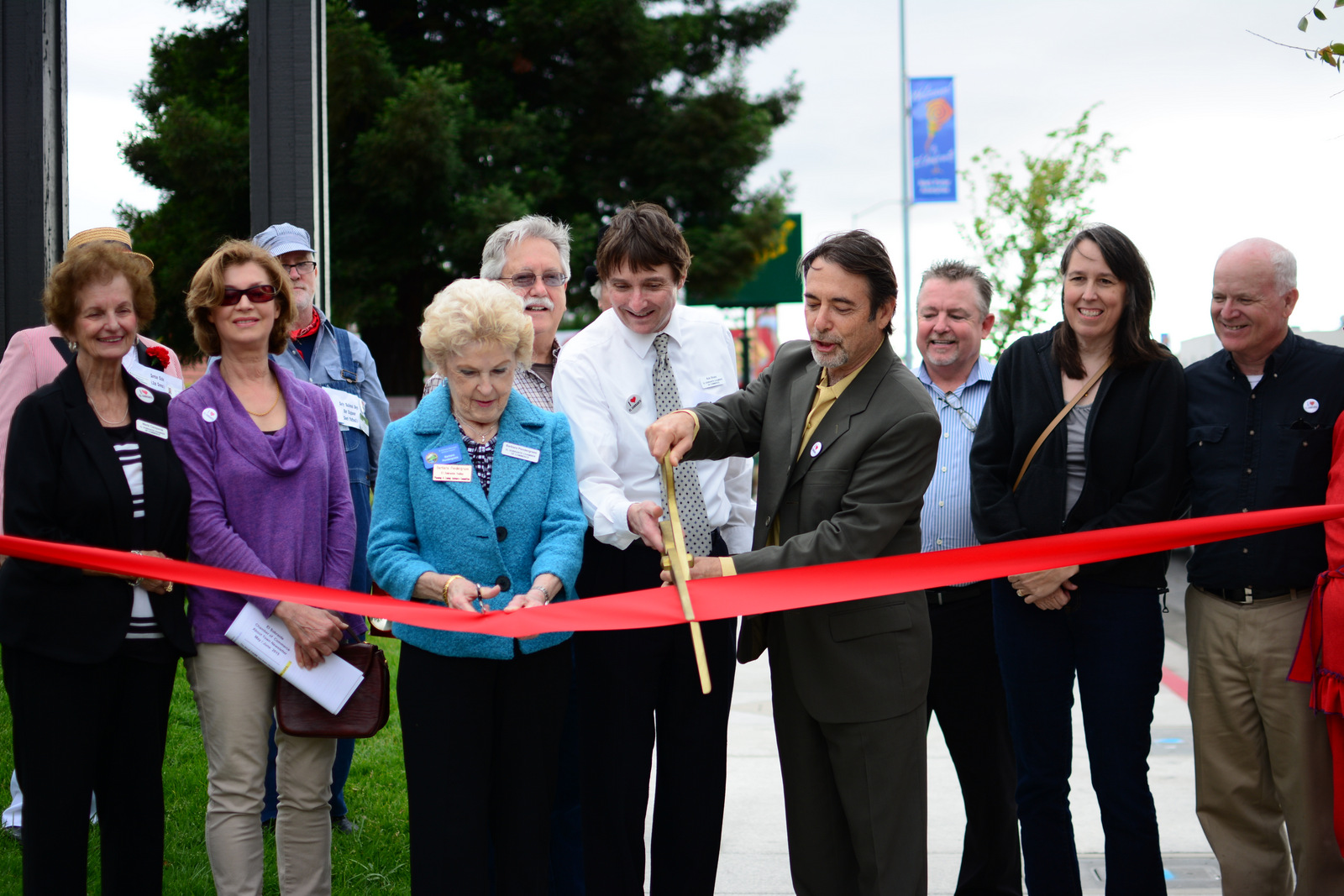 21 Jul

El Sobrante Gets More Walkable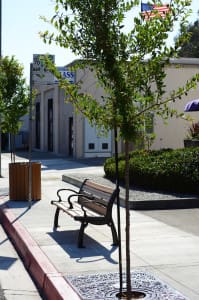 Photo Essay, David Meza
Downtown El Sobrante just got more walkable.
After years of planning and almost a year of construction, San Pablo Dam Road has been redesigned with new and expanded ADA accessible sidewalks, trees and plants, bus benches and historical markers.
The new downtown aims to improve access to shopping and dining along San Pablo Dam Road. Chamber of Commerce Board of Directors member Lois Boyle hopes the improvements will also encourage both residents and visitors to experience El Sobrante's Historical Society.
At a recent event celebrating the project, Chamber of Commerce Board members dressed up as historical representations of the town's 12 key historical features. Wearing costumes, board members personified prime locations such as El Sobrante's first bank, the pride of "Dairy Country" and El Sobrante's first full-service post office.
The second phase of the redesign project, which includes the redevelopment of Appian Way, is expected to begin later this summer.
Contra Costa County Supervisor John Gioia hopes that the final result will unite the community in an initiative to walk and be healthier together.
"This is only the first step in a larger to plan to make San Pablo Creek more accessible and increase community and park space in El Sobrante," Supervisor Gioia wrote in an email. "It's all part of creating a healthier and more vibrant community."