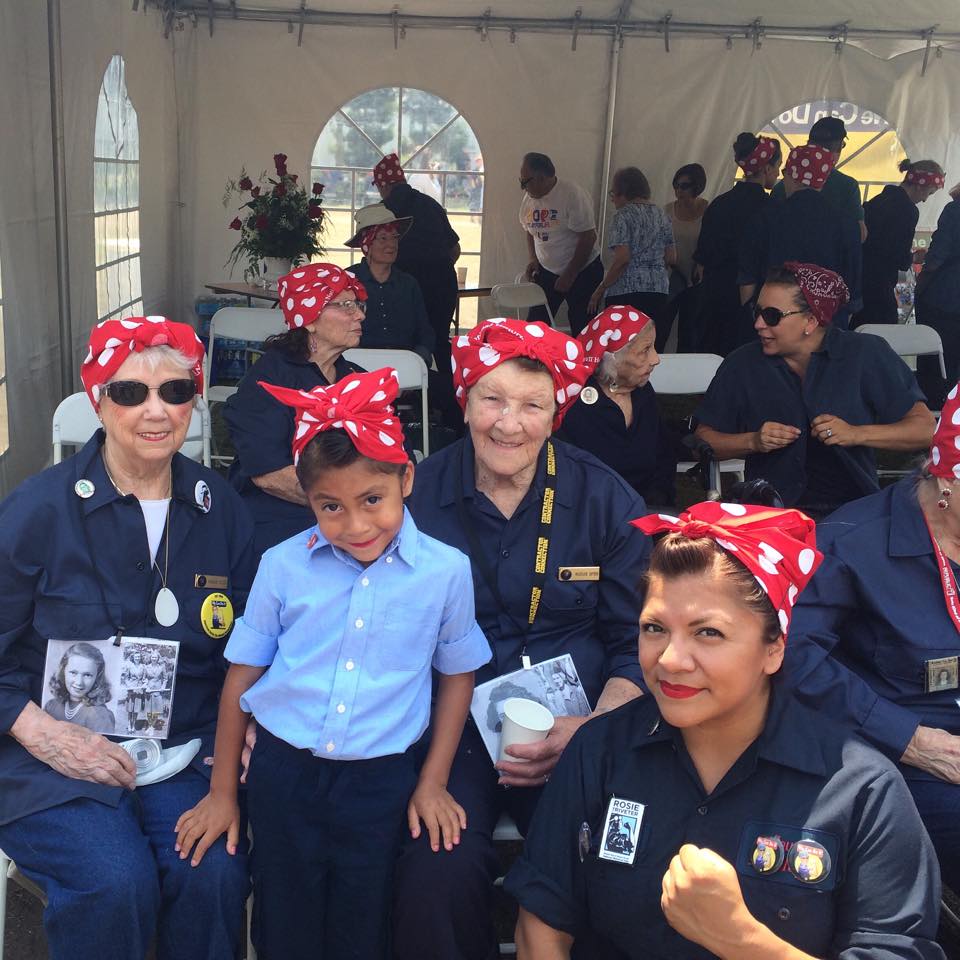 25 Aug

Rosie the Riveter – Still Inspiring Women in Richmond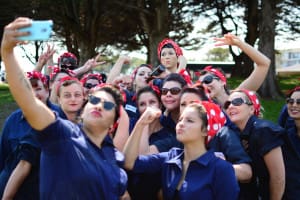 Story, Nancy DeVille | Photos, David Meza
They came from all over the Bay Area. Hundreds of women in navy blue coveralls, knee high red socks, black work boots and red and white polka dot bandannas. All to be a part of history and pay homage to the woman known as Rosie the Riveter.
The Rosie lookalikes gathered at the Rosie the Riveter World War II Home Front National Historical Park to attempt to break a Guinness Book world record for the most Rosies gathered in one place since World War II. The previous record of 776 Rosies was set in Ypsilanti, Mich., last year.
For Yenni Velazquez, the Rosie rally was an opportunity to educate her seven-year-old daughter Yennell, who met one of the original Rosies at the event.
The original Rosies were workers at Richmond's Kaiser shipyards who took jobs during World War II that were traditionally held by men. They earned the nickname Rosie the Riveter and worked as buckers, welders and electricians. The Rosies are renowned for redefining the women's role in the workplace and inspiring women of all ages.
"The minute we got out of the car it felt like we were part of a scene back in the '40s, because there were Rosies everywhere," Velazquez said. "It empowered my daughter for her to hear one of the original Rosies tell her, 'You can do anything you want to do.'"
Ellen Seskin, a Richmond resident, said the event brought together a diverse group of women. "For just a few hours, there weren't black women and white women and Asian women, old women and young women," she said. "We were all just Rosie the Riveter, [coming] together for a common cause, just as I imagine the real Rosies did."
Guinness must still validate the head count and ensure the women were dressed in the official Rosie attire before the record is official. But Rosie officials believe the record was broken because they sold more than 800 of the famed polka dot bandannas before the rally. During the event, organizers announced that 1,084 attended.
"It was important for me to get involved for something that was bringing positivity to Richmond," added Velazquez. "We have some pretty awesome women that can come together and break a world record. It gave me hope that we can get together and continue to bring out the best in Richmond."