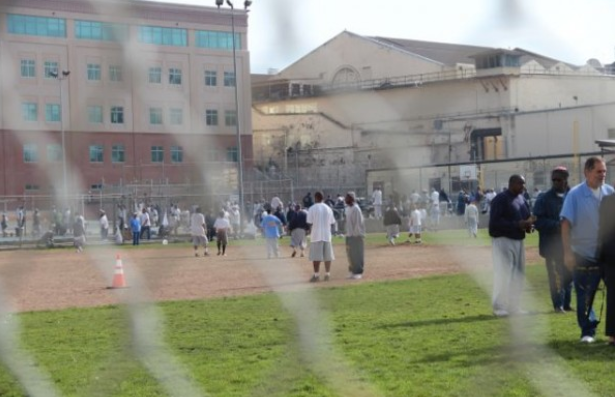 28 Aug

Legionnaires' Disease Prompts Water Shut Off at San Quentin Prison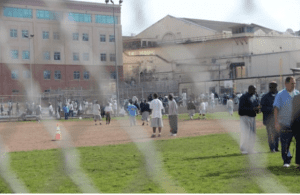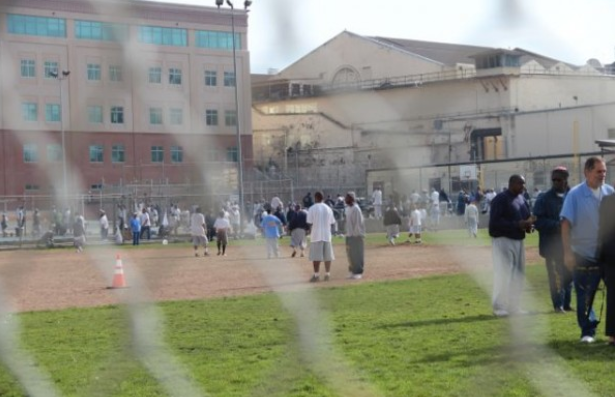 Above: The yard at San Quentin State Prison. (Photo courtesy of Richmond Confidential)
by Sukey Lewis | Posted August 28, 2015
Officials and inmates at San Quentin State Prison in San Rafael are dealing with an outbreak of Legionnaire's Disease.
California Department of Corrections and Rehabilitation spokeswoman Dana Simas said there is one confirmed case, but dozens of inmates have been sent to local area hospitals with symptoms of the disease.
Legionaire's is a type of pneumonia caused by bacteria that grows in water. While the disease cannot be spread person to person, it can be spread through water vapor.
Simas said that all water systems at the prison have been shut off indefinitely until they can find the source of the exposure. Portable toilets and bottled water are being trucked in for inmates.
"Well, all inmates are still receiving meals, showers have been limited based on operating procedure and being able to provide services to inmate via the water tanks," Simas said. "Right now we're just operating as best we can until we can confirm where this is coming from."
Prison officials are working with the Marin County Public Health Department to deal with the outbreak.